FFF BATTLE-ANNALS MIXED ILLUSTRATED STORYBOOK LIST
1. KICK BOXER TO KINK FIGHTER PART 1. THE FIRST PART OF A LONGER STORY ABOUT AN AGEING KICK BOXER WHO JOINS A KINK FIGHTING CLUB. MIXED, FEMALE V FEMALE KICK BOXING AND KINK FIGHTING. VERY GRAPHIC ACTION. ILLUSTRATED BY MARK BAYLISS, LINE ART BLACK AND WHITE IMAGES. €4.00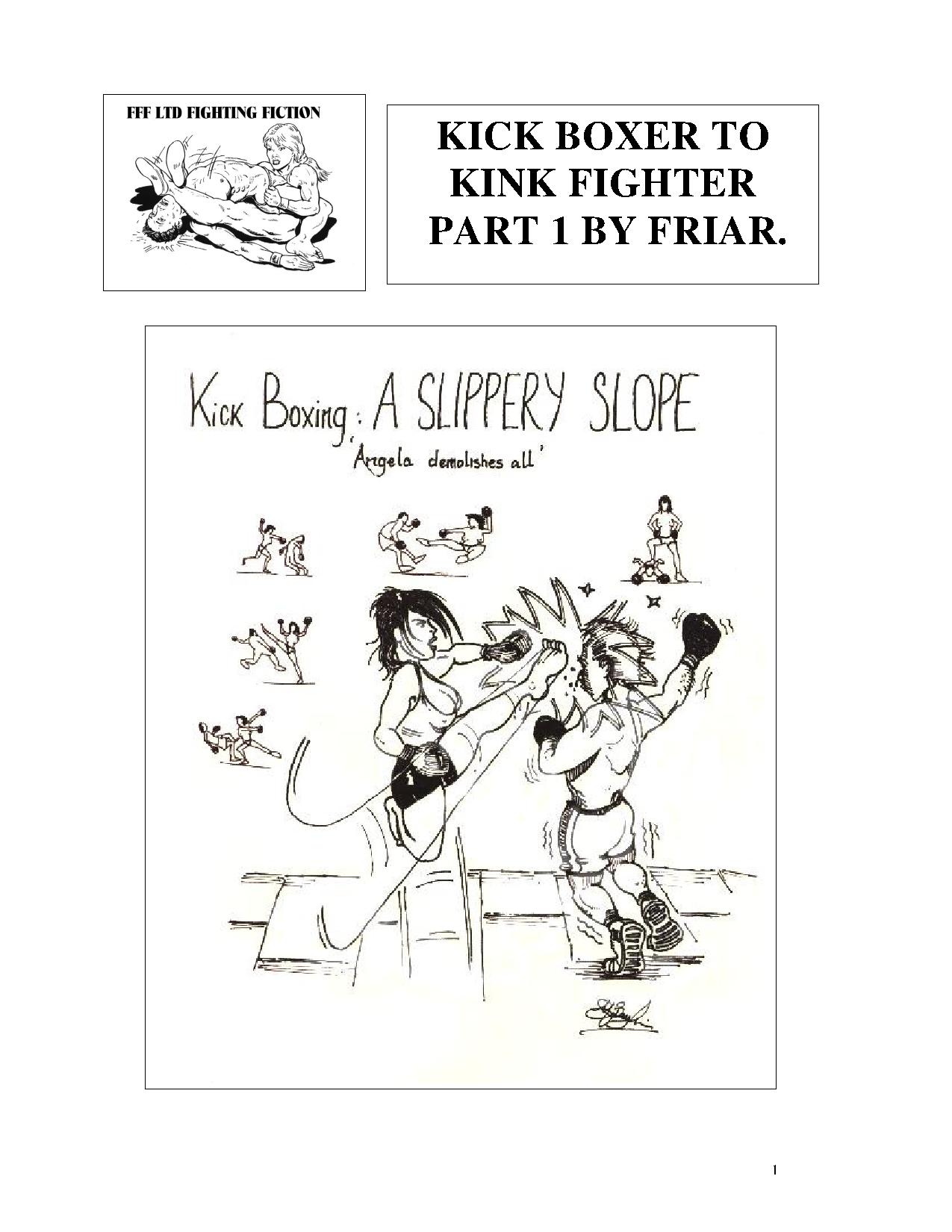 2. MALLORCAN ESCAPADES PART 1. TOUGH ACTION BETWEEN TWO COUPLE ON HOLIDAY . MIXED, FEMALE V FEMALE AND MALE V MALE ACTION. HOT AND HORNY ACTION. ILLUSTRATED BY MARK BAYLISS, COLOUR DRAWINGS. €5.00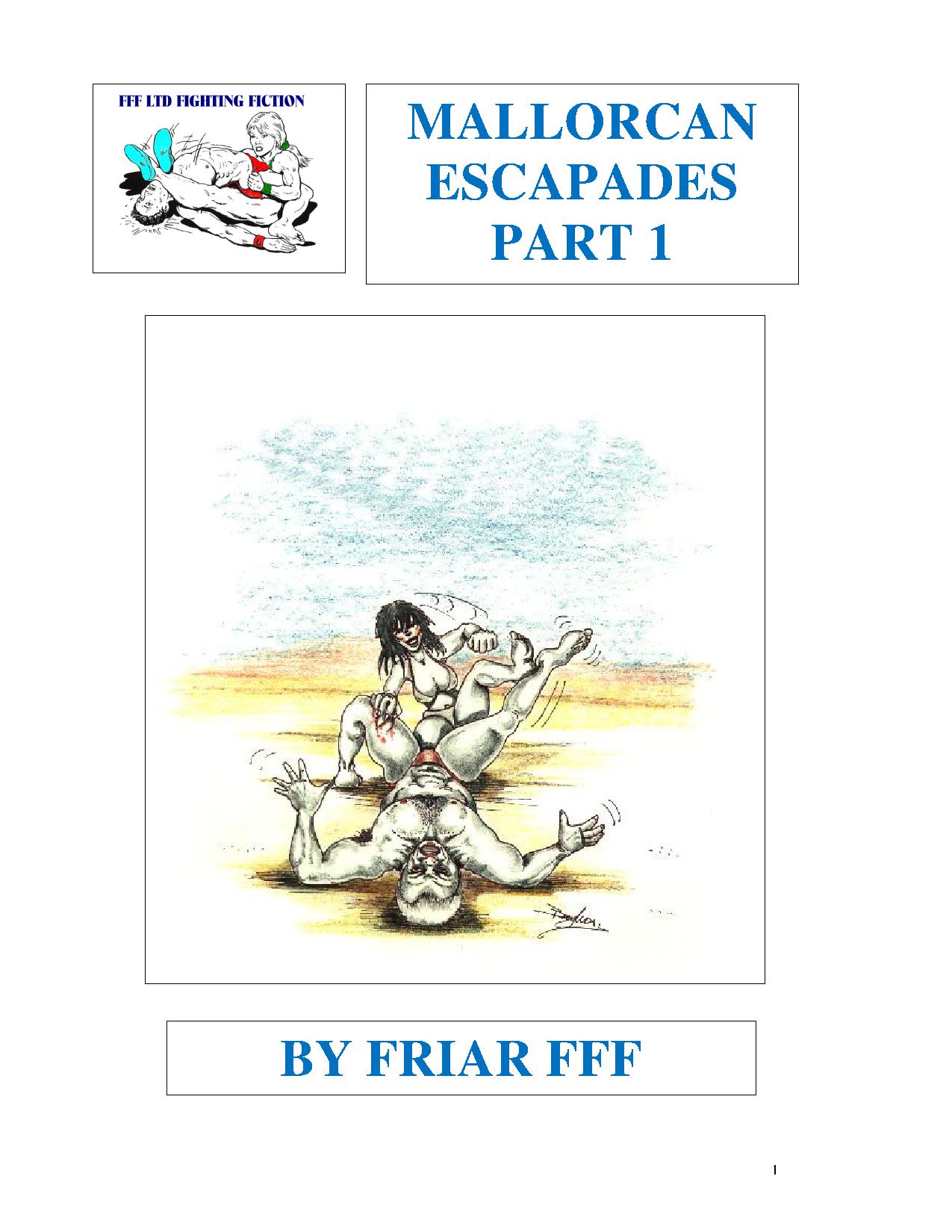 3. THE ADVENTURES OF A CORRESPONDENCE WRESTLER EPISODE 1 BAPTISM OF FIRE. LUKE ADVERTISES IN FOR PEOPLE WHO LIKE TO WRESTLE. HIS FIRST REPLY IS FROM A WOMAN. LUKE GOES TO HER FLAT AND VERY HARD NO-HOLDS VISCOUS SEXY BATTLE TAKES PLACE. HARD HORNY VIOLENT ACTION WITH THE MALE SUFFERING PHYSICAL AND SEXUAL ABUSE. ILLUSTRATED BY MARK BAYLISS, COLOUR DRAWINGS.
€
5.00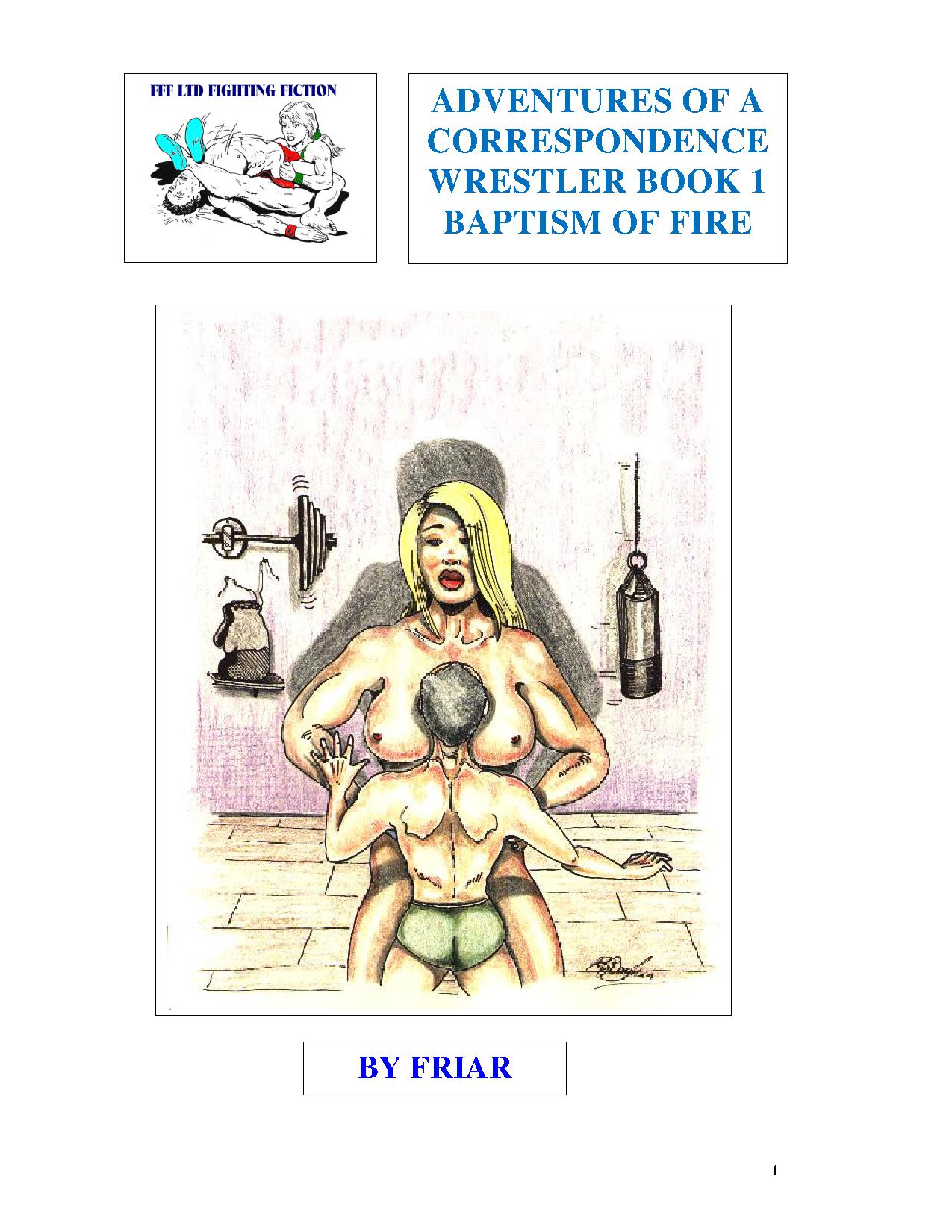 4. HOLIDAY CHALLENGES PART 1. THE FOUR SEXY WRESTLERS JEFF, JACK, INGRID AND FROM CHALLENGE ACCEPTED PARTS 1 AND 2 GO ON HOLIDAY TO IBIZA. WHERE THEY INDULGE IN SOME HOT HORNY SEXY WRESTLING. THEY MEET A NEW COUPLE WHO ALSO ENJOY WRESTLING. ANNE HAS A CONFRONTATION WITH FOUR GERMANS. TOUGH NHB ACTION ALL THE WAY. NOW ILLUSTRATED IN COLOUR BY JAZZ OF ARDONI ART USA. €5.00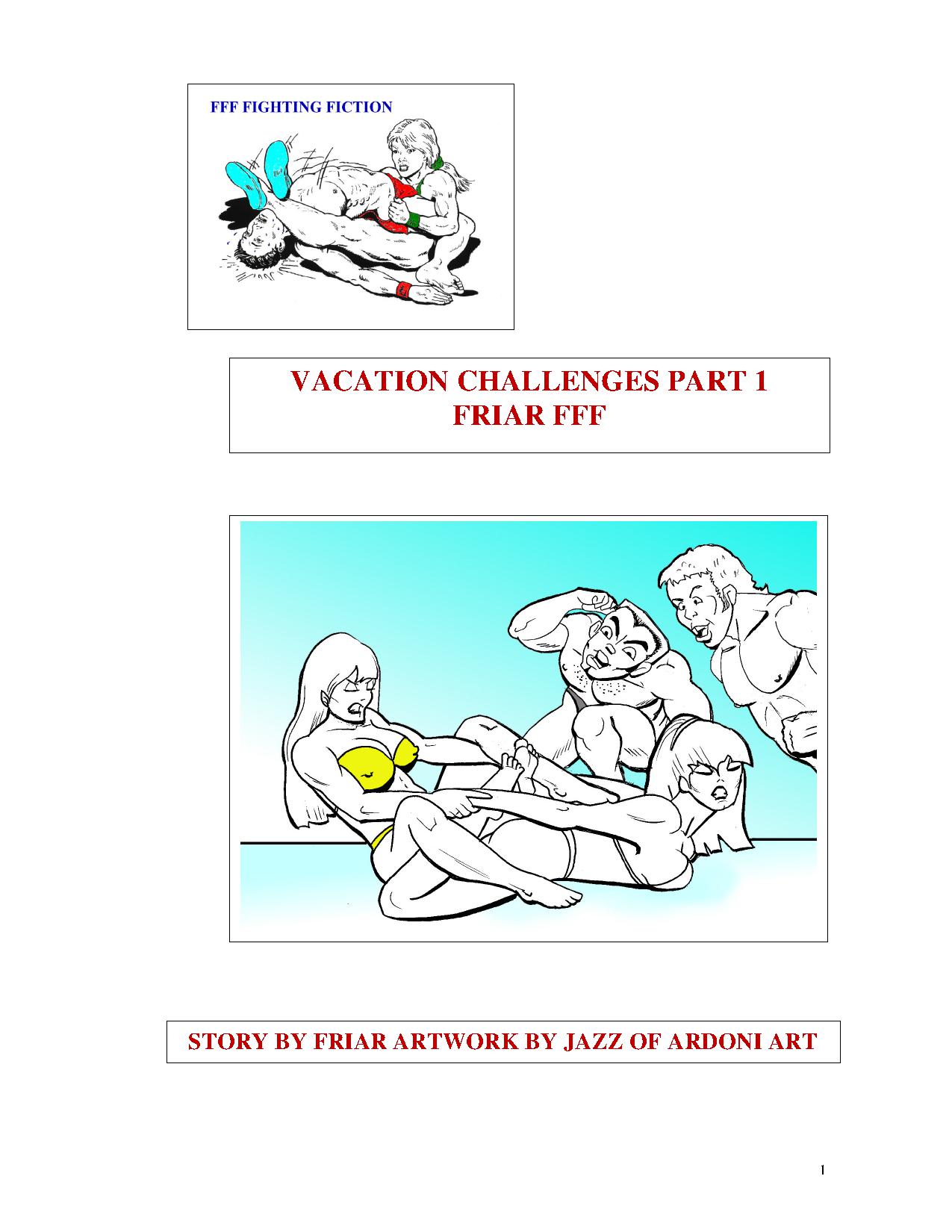 5. HOLIDAY CHALLENGE PART 2. AFTER RESCUING ANNE FROM THE GERMANS JEFF WRESTLES AND LOSES TO THE GROUPS TWO NEW FRIENDS THEY HAD JUST MET, STEPHANIE AND HER BOY FRIEND EARL. STEPHANIE AND EARL ALSO WRESTLE JACK AND INGRID. EARL AND STEPHANIE WIN CONVINCINGLY TO PROVE THEIR WRESTLING PROWESS. MIXED, MALE AND FEMALE V FEMALE ACTION. TOUGH SEXY WRESTLING WITH PHYSICAL AND SEXUAL ABUSE AS THE TOUGH WRESTLERS GET TO GRIPS WITH EACH OTHER. NOW ILLUSTRATED IN COLOUR BY JAZZ OF ARDONI ART USA. €5.00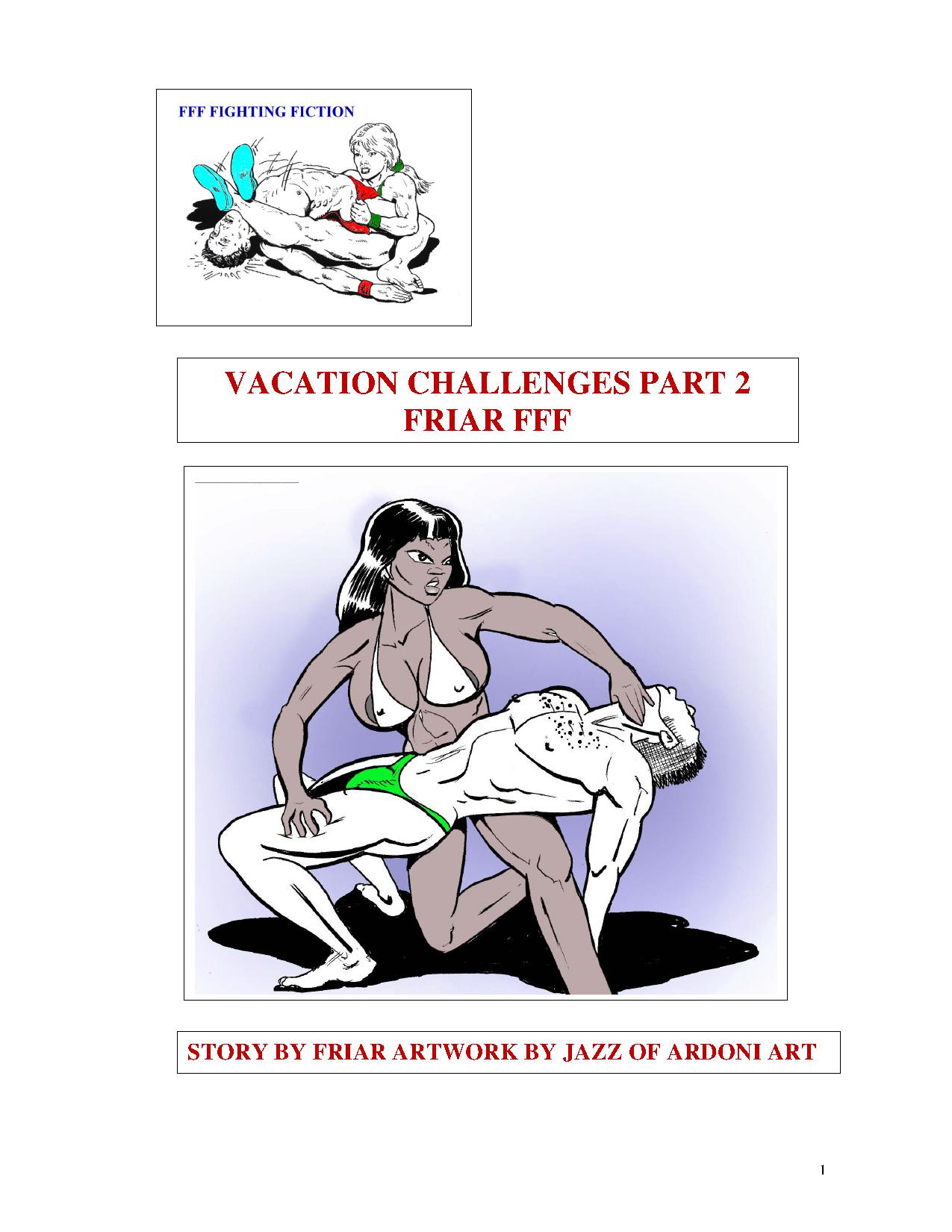 6 THE FALL AND FALL OF JAMES JONES. JAMES JONES A BLOND TEENAGE BOY FINDS HIS NEIGHBOUR FIONA PLAYING ON A TREE IN HIS BACK GARDEN. JAMES ALREADY DISLIKED FIONA WHO WAS THE SAME AGE AS HIM AND WENT TO THE SAME SCHOOL ORDERED HER OUT OF HIS GARDEN. JAMES CLIMBED INTO FIONA'S GARDEN TO GET HIS WON BACK AND SHE GOT ANGRY WITH JAMES AND THEY ENDED UP HAVING A FIGHT A WRESTLING MATCH. FIONA BEAT JAMES QUITE EASILY AND WAS STILL SITTING ON HIM WHEN FIONA'S YOUNGER SISTER AND BROTHER SE THEM IF THAT WAS NOT BADE ENOUGH FOR JAMES FIONA'S PARENT ALSO SAW THEM. EVERYONE AT SCHOOL KNEW WHAT HAD HAPPENED AND TEASED JAMES MAKING HIM ANNOYED ENOUGH TO CHALLENGE FIONA TO ANOTHER FIGHT WRESTLING MATCH. FIONA MADE JAMES AGREE TO A GIRLS RULE MATCH. THEY WRESTLED IN JAMES'S GARDEN AFTER SCHOOL IN JUST THEIR UNDERWEAR CONFORMING TO GIRLS RULES FIGHTING. FIONA BEATS JAMES AGAIN AND THIS TIME HAS FUN WITH HIM AFTERWARDS.
IT WAS EVEN WORSE FOR JAMES AT SCHOOL THE NEXT DAY WHEN FIONA TOLD EVERYONE WHAT HAPPENED PARTICULARLY ABOUT THE SEXUAL THINGS SHE DID TO JAMES WHEN SHE WON. JAMES ANGRILY SLAPPED FIONA WHEN HE FOUND HER WITH HER FRIENDS SUSAN, DEBORAH, AND JANICE. FIONA CHALLENGED HIM TO A GIRLS RULE GRUDGE MATCH AFTER SCHOOL. THEY MET IN THE RARELY USED GIRLS OLD GYM AND WRESTLED IN THEIR UNDERWEAR AGAIN SPRING COLOURS WEARING THEIR TIES ON THE ARMS AND THIGHS WATCH BY SUSAN, DEBORAH AND JANICE. JAMES LOSES TO FIONA AND FIONA MAKES HIM HER SLAVE FOR LOSING THE GRUDGE MATCH. FIONA AND HER THREE FRIEND ALL SEXUALLY ABUSE JAMES.
THE NEXT DAY AT SCHOOL FIONA MAKES JAMES KISS HER THREE FRIENDS THIGHS AND KNICKERS. AND TELLS JAMES HE HAS TO WRESTLE ONE THEM IN HIS GARDEN EVERY AFTERNOON AFTER SCHOOL. THAT AFTERNOON JAMES HAD TO WRESTLE WITH DEBORAH WHO BEATS HIM GETTING THREE SUBMISSIONS FORM HIM THE LAST ONE WHIT A PAINFUL GRAPEVINE AND SHE KEEPS HIM I NIN AND USED HER BODY TO MAKE HIM
CUM IN HIS UNDERPANTS. GOOD MIXED WRESTLING ACTION WITH FEMALES BEATING AND DOMINATING A MALE. PLEASE OF PHYSICAL AND SEXUAL ABUSE OF THE MALE BY THE FEMALE. NICELY ILLUSTRATED BY JG. €7.00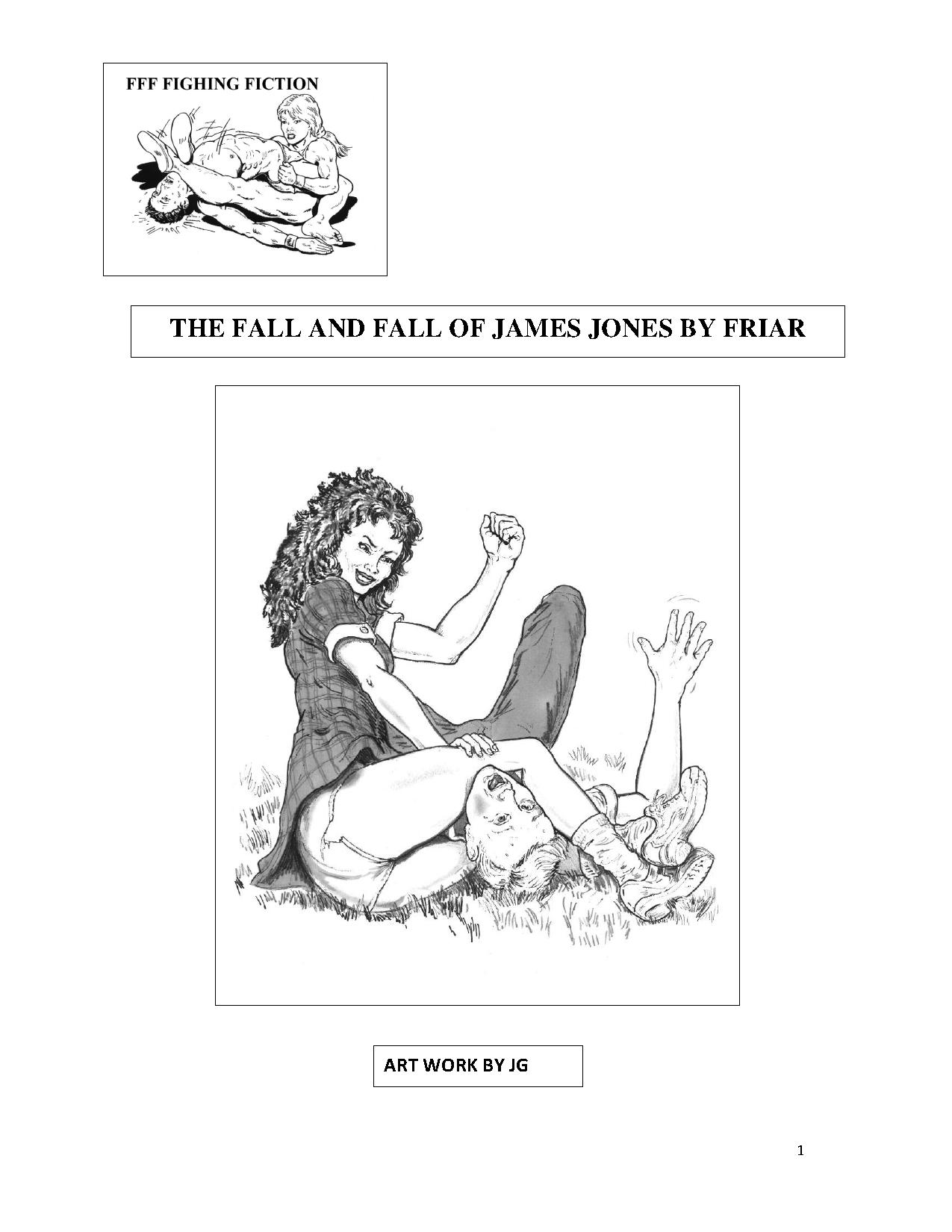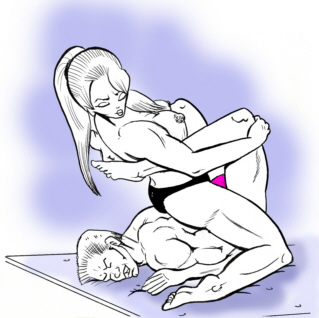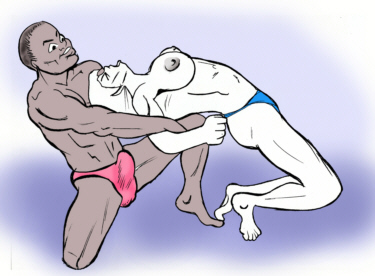 Holiday Challenge Images by Ozmanga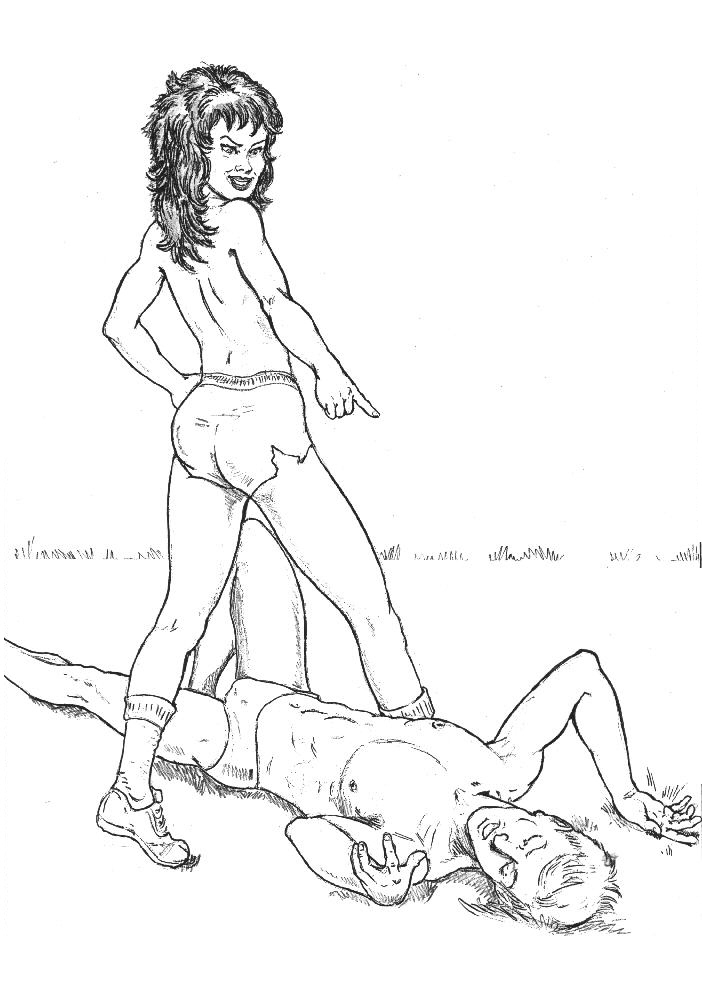 Image from the fall and fall of James Jones by JG