FFF ILLUSTRATED ADULT SPANKING STORIES AND COMIC BOOKS


1. TINA IN TROUBLE. A DOUBLE FEMALE SPANKING COMIC STRIP. TINA IN TROUBLE WITH HER AUNT, AND TINA IN TROUBLE ON SPORTS DAY. TINA GOES TO LIVE WITH HER AUNT AFTER HE PARENTS ARE KILLED. SHE QUICKLY COMES UNDER THE SWAY OF HER DOMINANT AUNT WHO LIKES TO CHASTISE TINA FOR ANY SMALL FAULT OR MISDEMEANOUR. TINE TROUBLES CONTINUE ON HE SCHOOLS SPORTS DAY. SHE PAYS A FORFEIT OF HER RUNNING STRIP FOR LOSING EACH EVENT AND ENDS UP NAKED. SHE LOSES AGAIN AND IS THRASHED ALONG WITH HER TEAM MEMBERS BY THE SPORTS MISTRESS. WELL ILLUSTRATED FEMALE SPANKING AND CHASTISEMENT BY JG. €6.00.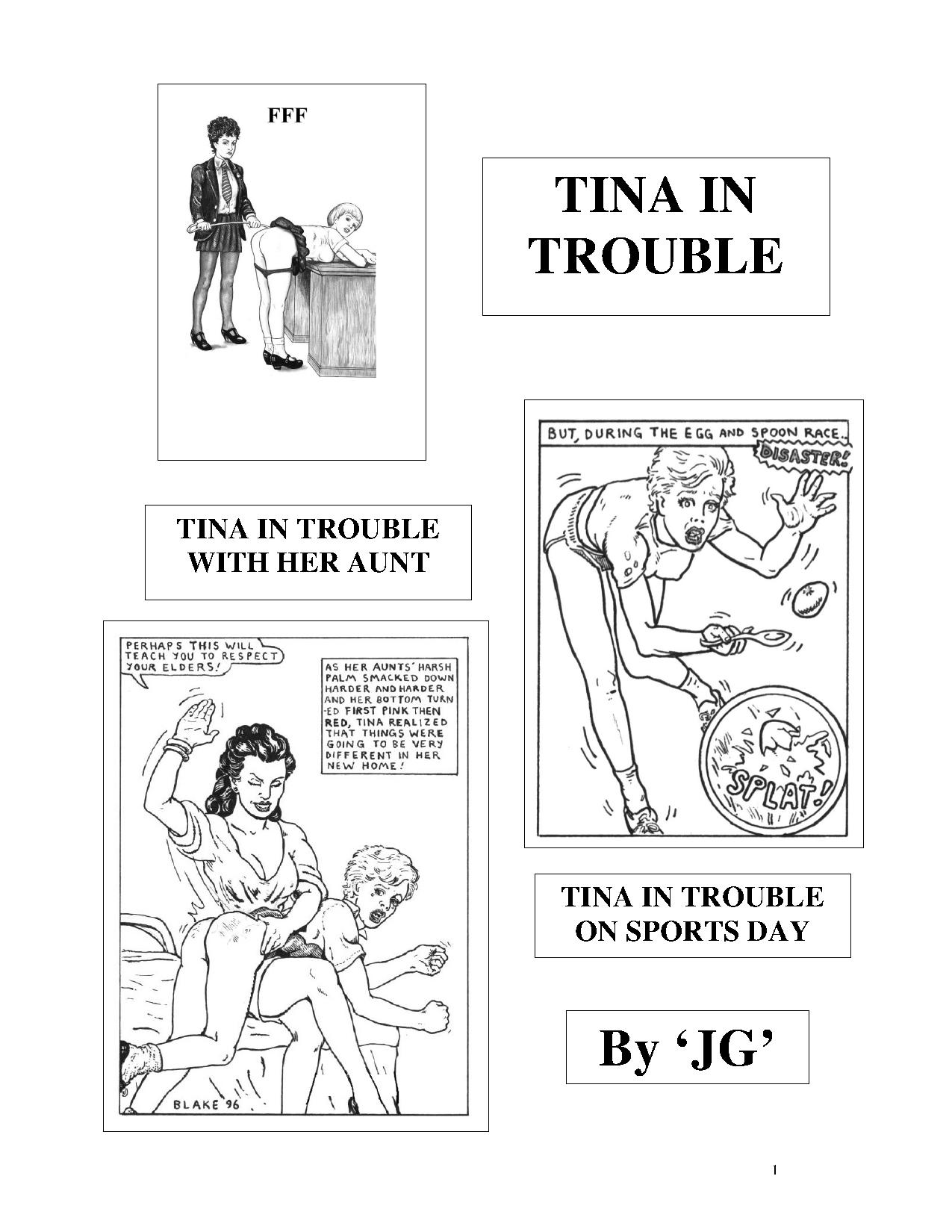 2. ADULT SCHOOL SPANKING CLUB. THREE STORY ILLUSTRATED STORY BOOK.
STORY 1 'SPANKING BOARDERS' TERESA AND JANE JOIN A ADULT SCHOOL SOCIETY AND GO TO ONE OF THE SPECIAL WEEKEND SCHOOLS WERE SPANKING PUPILS IS THE ORDER OF THE DAY. TERESA ENDS UP SPANK HER FRIEND JANE. THEY THEN BOTH SPANK A MALE PUPIL AND TERESA ENDS UP BEING SPANK BY A SCHOOLMASTER. GOOD ADULT SPANK ACTION
STORY 2 'STEP DAUGHTER SPANKING' JENNIFER 22 IS A SPOIL ONLY CHILD IS LEFT PENNILESS WHEN HER FATHER DIES AND LEAVES HIS WHOLE ESTATE TO HIS WIFE ROSEMARY. JENNIFER IS FORCED TO LIVE WITH HER STEP MOTHER ROSEMARY TO PAY OFF HER DEBTS. ROSEMARY SETS ABOUT CORRECTING BY HER STEP DAUGHTER WITH LIBERAL USE OF CORPORAL PUNISHMENT. JENNIFER IS TREATED DRESSED AND BEATEN LIKE A SCHOOL GIRL BY ROSEMARY.
STORY 3 'SPANKED SCHOOL TEACHER' MARY ROBERTS A THIRTY SOMETHING GOVERNESS IS MADE REDUNDANT AS N IS UNABLE TO FIND ANOTHER POSITION. SHE IS FORCED TO TRY APPLY FOR A POSITION AS A SCHOOL TEACHER. SHE FINALLY APPLIES TO A PRIVATE SCHOOL BUT THE HEAD MASTER IS RELUCTANT TO TAKE HER AS SHE HAD NO EXPERIENCE AT HANDING OUT CORPORAL PUNISHMENT. AS SAINT SEBASTAIAN'S PRIDED ITSELF ON DISCIPLINING ITS WAY WOOD RICH SPOIL PUPILS. DESPERATE MARY BEGS FOR A JOB ON A TEMPORARY BASIS TO PROVE HER WORTH. THE HEAD MASTER RELUCTANTLY AGREES. MARY FAILS TO LIVE UP TO THE HEAD MASTERS EXACTING STANDARDS AND THE BAD BEHAVIOUR OF HER FIRST CLASS. THE HEADMASTER THREATENS TO DISMISS HER BUT SHE BEGS HIM NOT TO. TO KEEP HER JOB, MARY ROBERTS HAD TO AGREE TO CORPORAL PUNISHMENT. MARY ROBERTS IS UNFORGIVING WITH HER PUPILS NOT SPARRING THE ROD ON THEIR YOUNG MALE BACKSIDES. THE HEAD MASTER INS EQUALLY UNFORGIVING OF HER FIRST WITH THE STRAP THE MARY'S HAND AND THEN CANE TO HER BARE BUTTOCKS. THREE GREAT SPANKING STORIES WELL ILLUSTRATED BY JG. €7.00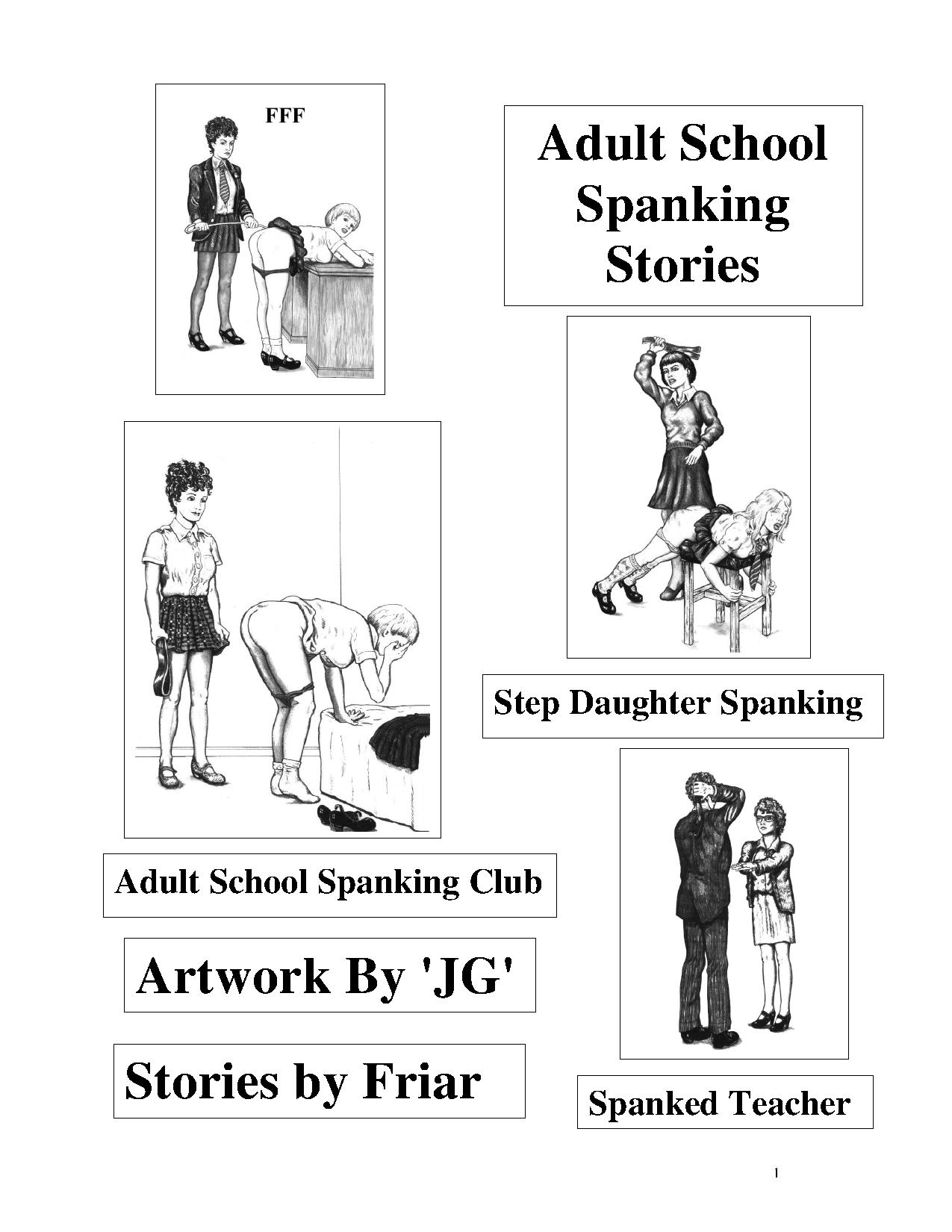 3. THE ADULT SPANKING COMPENDIUM 1. ANOTHER THREE STORY ILLUSTRATED STORY BOOK.
STORY 1 CRIMSON BAPTISM. HELEN GEORGE HAD JOINED AN ADULT SCHOOL SOCIETY SOME MONTH BEFORE BUT SHE HAD ONLY SIGNED UP TO ACTUALLY ATTEND THE SCHOOL RECENTLY SHE WAS SUMMONED TO HADWORTH LODGE THE NAME OF THE SCHOOL FOR AN OPEN AND ASSESSMENT DAY. SHE CERTAINLY HAD A FULL DAY SHE WAS SPANKED BY THE HEAD MASTER. THEN PADDLED BY THE PE TEACHER, AND FINALLY CANED ALONG WITH ANOTHER PROSPECTIVE PUPIL BY THE GEOGRAPHY AND FORM TEACHER. HELEN MADE THE GRADE DESPITE HER CHASTISEMENT AND WONDER IF EVERY DAY WOULD BE A PAINFUL AND EXCITING.
STORY 2 OFF THE RAILS. A PRIVATE COMPANY TOOK OVER HAZELBERRY A FAILING AND OUT OF CONTROL SCHOOL IN ESSEX. THE COMPANY REPLACE ALL THE HEAD TEACHES AND INSTALLED ANEW REGIME OF OLD FASHIONED DISCIPLINE. THE HEAD MASTER AND THE OTHER HEAD TEACHERS DEVISED A PLAN TO TAKE THE WORSE OFFENDING PUPIL AND RING LEADERS TO TASK AND THEREBY TURN THE SCHOOL AROUND. THE HEAD MASTER TARGETED THE WORSE PUPIL DIANNE ABBOT A SIXTH FORMER. HE CAUGHT HER FLOUTING THE STRICT NEW SCHOOL UNIFORM RULES. HE CHASTISED HER FIRST WITH A LEATHER STRAP FOR NOT WEARING SCHOOL UNIFORM, THEN WITH THE CANE FOR WEARING JEWELLERY AND MAKE UP. DIANNE ABBOT WAS QUICKLY PULLED BACK INTO LINE NOT WISHING TO BE STRAPPED AND CANED LIKE THAT AGAIN.
STORY 3 REFORM SCHOOL FINISHING SCHOOL. RIDGEMONT ACADEMY IN BUCKINGHAMSHIRE WAS NEW FINISHING SCHOOL WITH A DIFFERENCE. IT WAS SET UP TO REFORM WAYWARD YOUNG LADIES AND LADETTES WHO HAD KNOW WHERE ELSE TO GO. IT MIXED OLD FASHIONED REFORM SCHOOL METHODS WITH FINISHING SCHOOL METHODS. RIDGEMONT ACADEMY HELD AN OPEN DAY FOR VISITING DIGNITARIES. ZOE THE HEAD PREFECT WAS RUNNING A CORPORAL PUNISHMENT WORKSHOP TO SHOW THE VISITING DIGNITARIES RIDGEMONT ACADEMY'S DISCIPLINE METHODS. SHE HAD TWO PUPIL FEMALE PUPILS, DEBORAH SMITH AND MARY STUART WHO WERE CANED NAKED, STANDARD PROCEDURE AT RIDGEMONT ACADEMY IN FRONT OF THE VISITING DIGNITARIES BEFORE THEY TOURED THE REST OF RIDGEMONT ACADEMY ALL THREE STORIES ALL ILLUSTRATED BY JG €7.00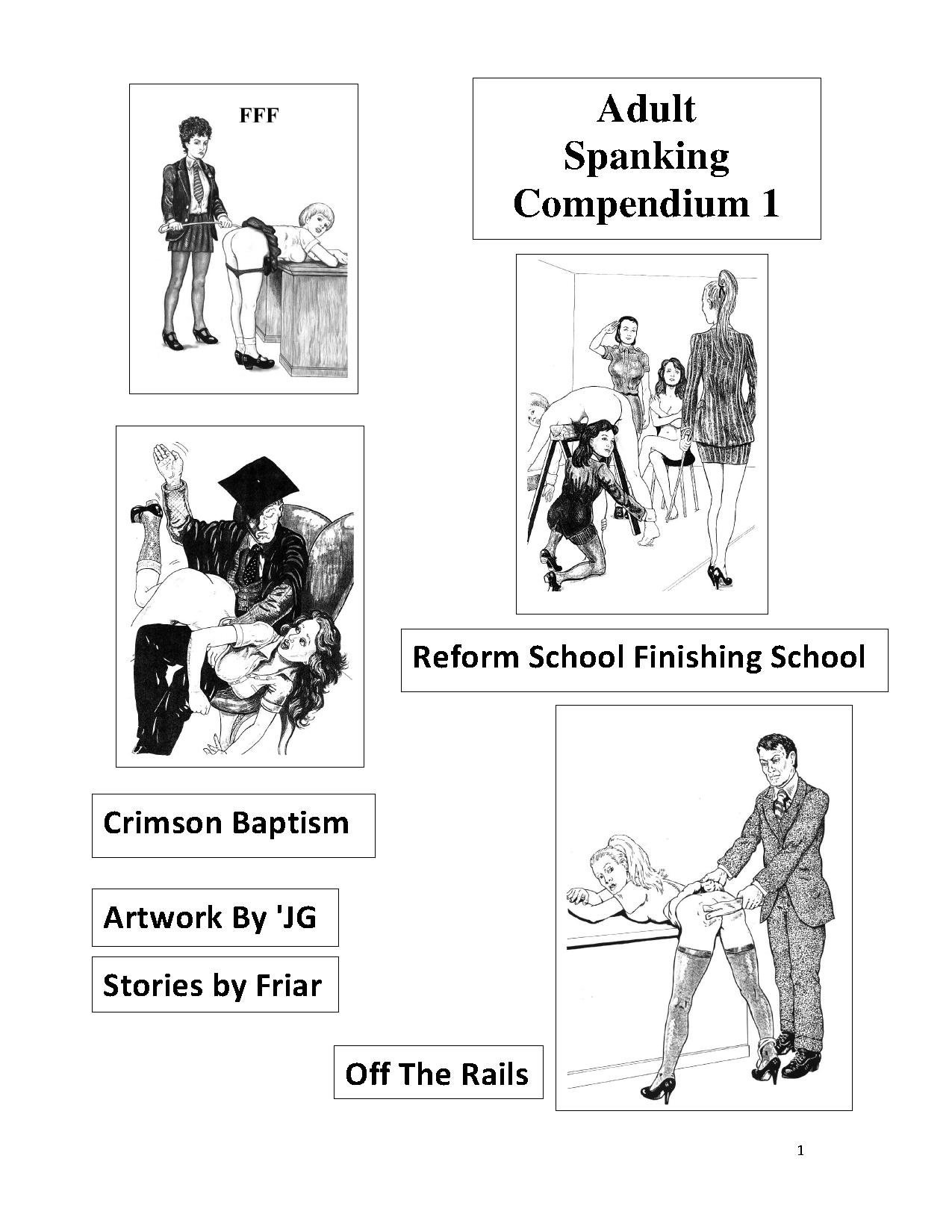 4 JG's adult female on female spanking portfolio 1. a great collection of jg's female spanking female images 25 pages of graphic spanking images €7.00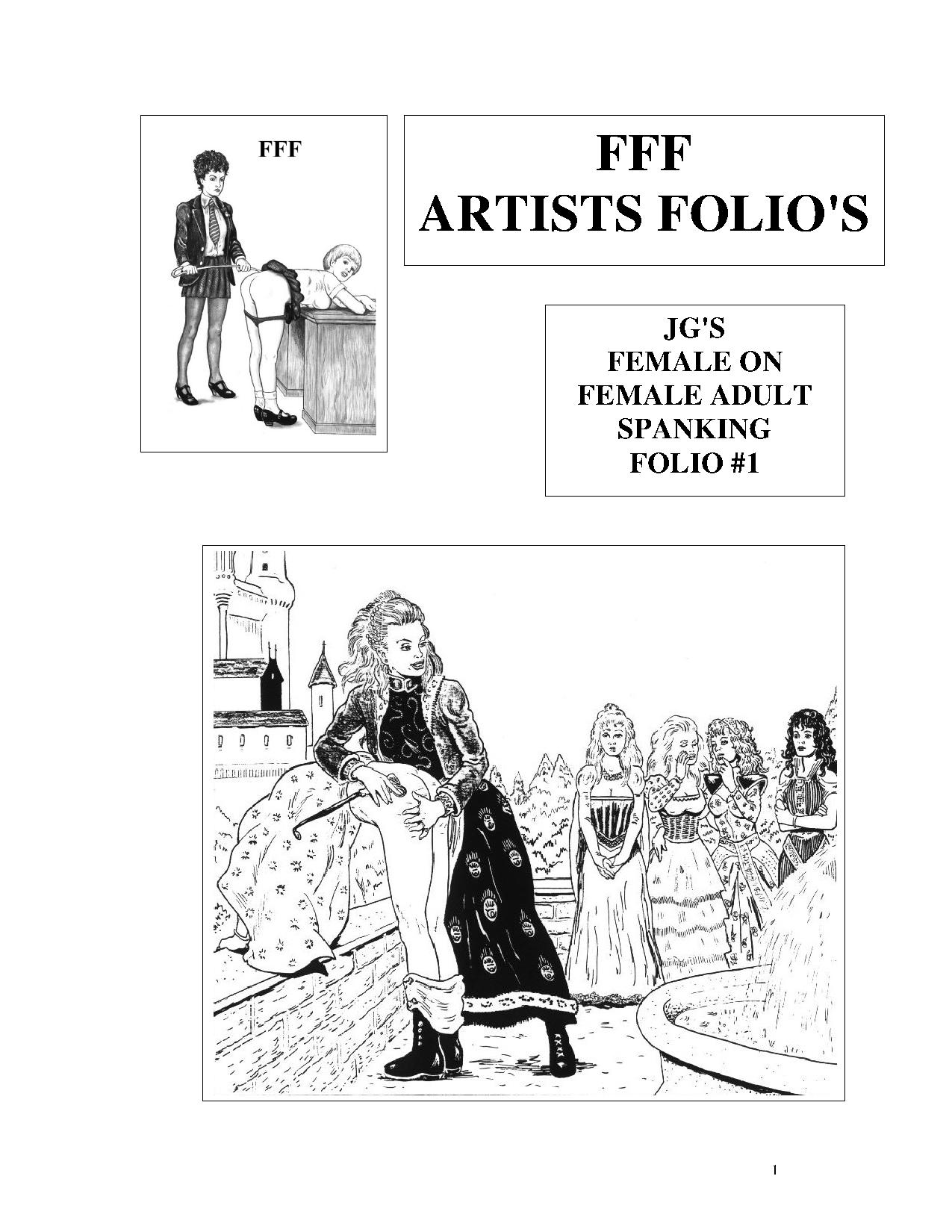 5 jg's adult female on female spanking portfolio 2. a great collection of jg's female spanking female images 27 pages of graphic spanking images €7.00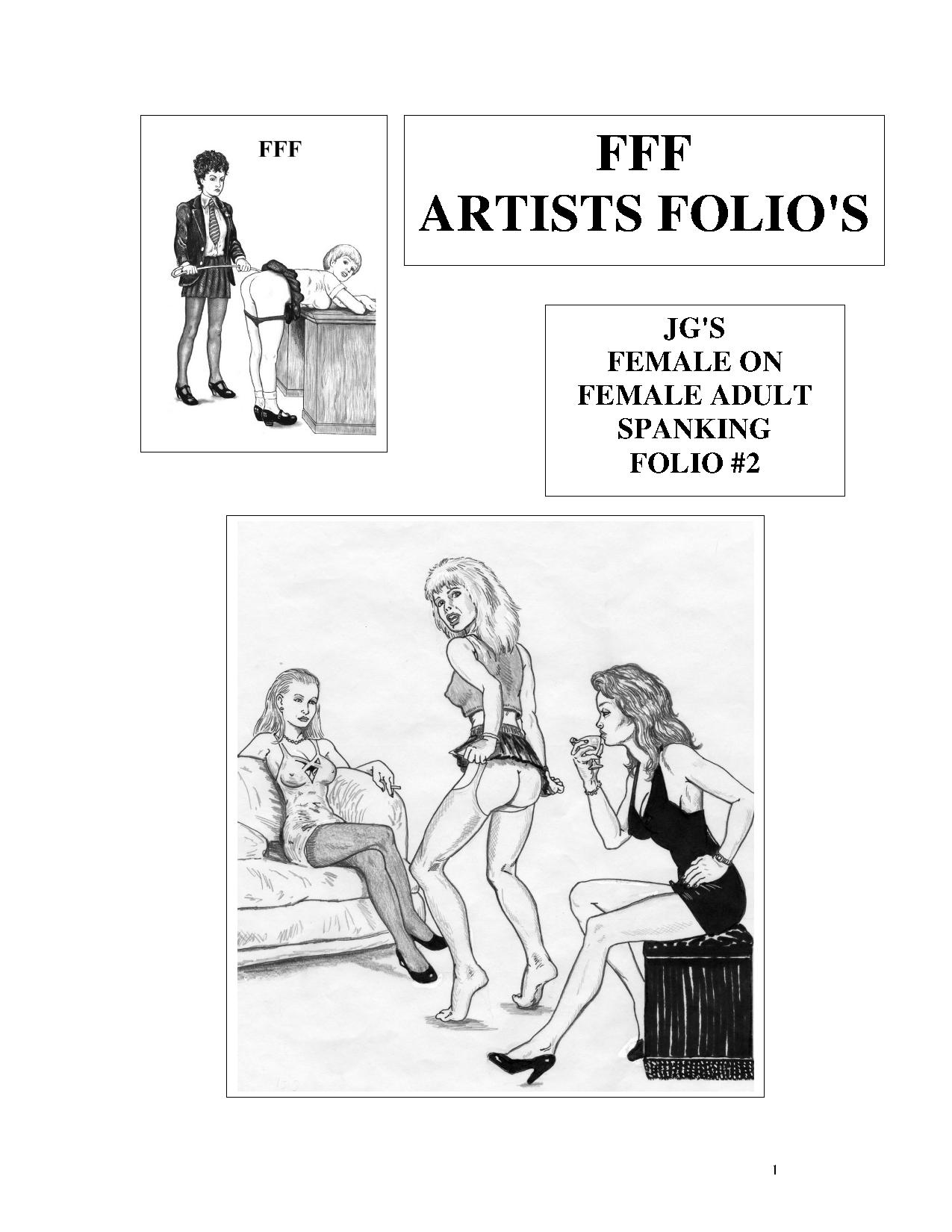 6 jg's adult female on female spanking portfolio 3. a great collection of jg's female spanking female images 27 pages of graphic spanking images €7.00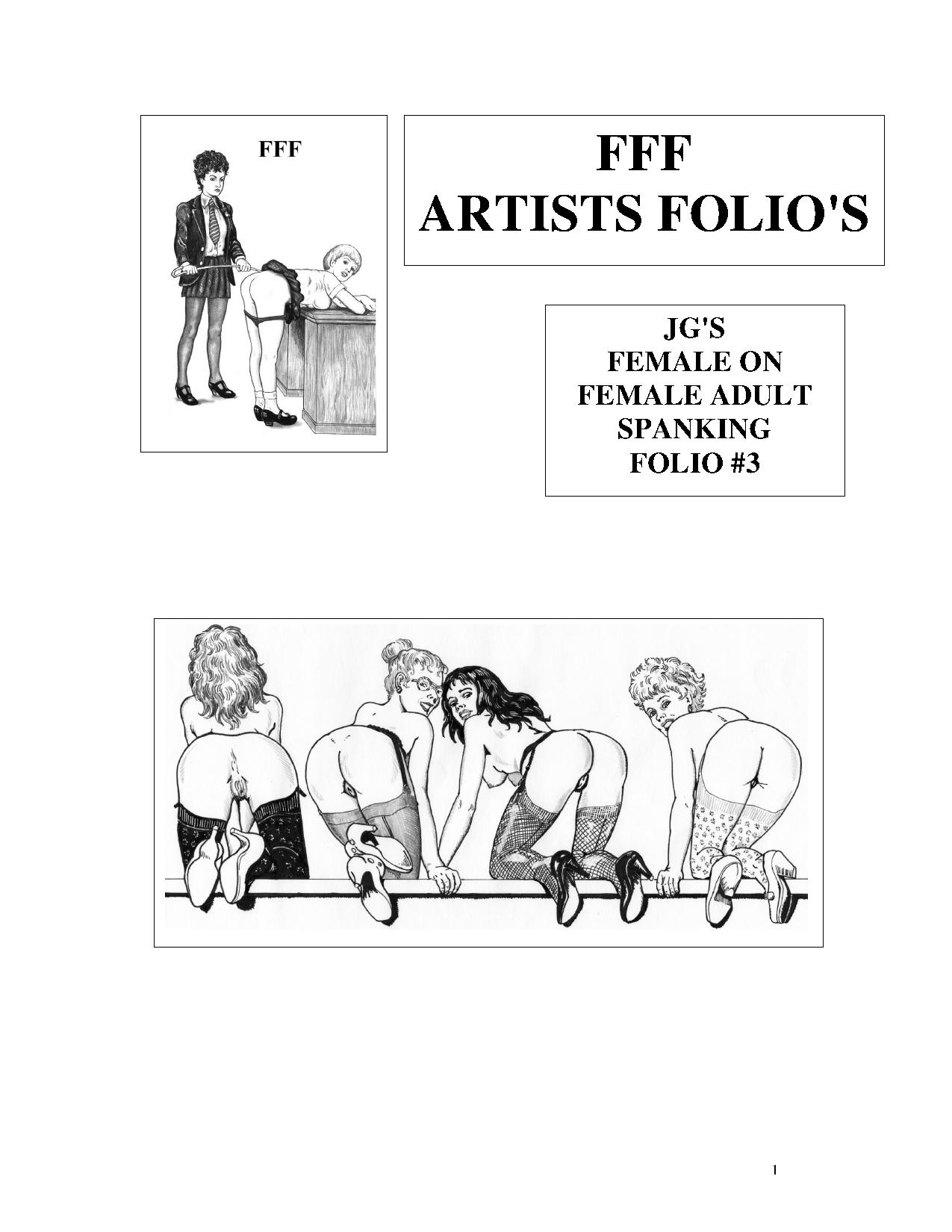 7 jg's adult male on female spanking portfolio 1. a great collection of jg's male spanking female images 32 pages of graphic spanking images €7.00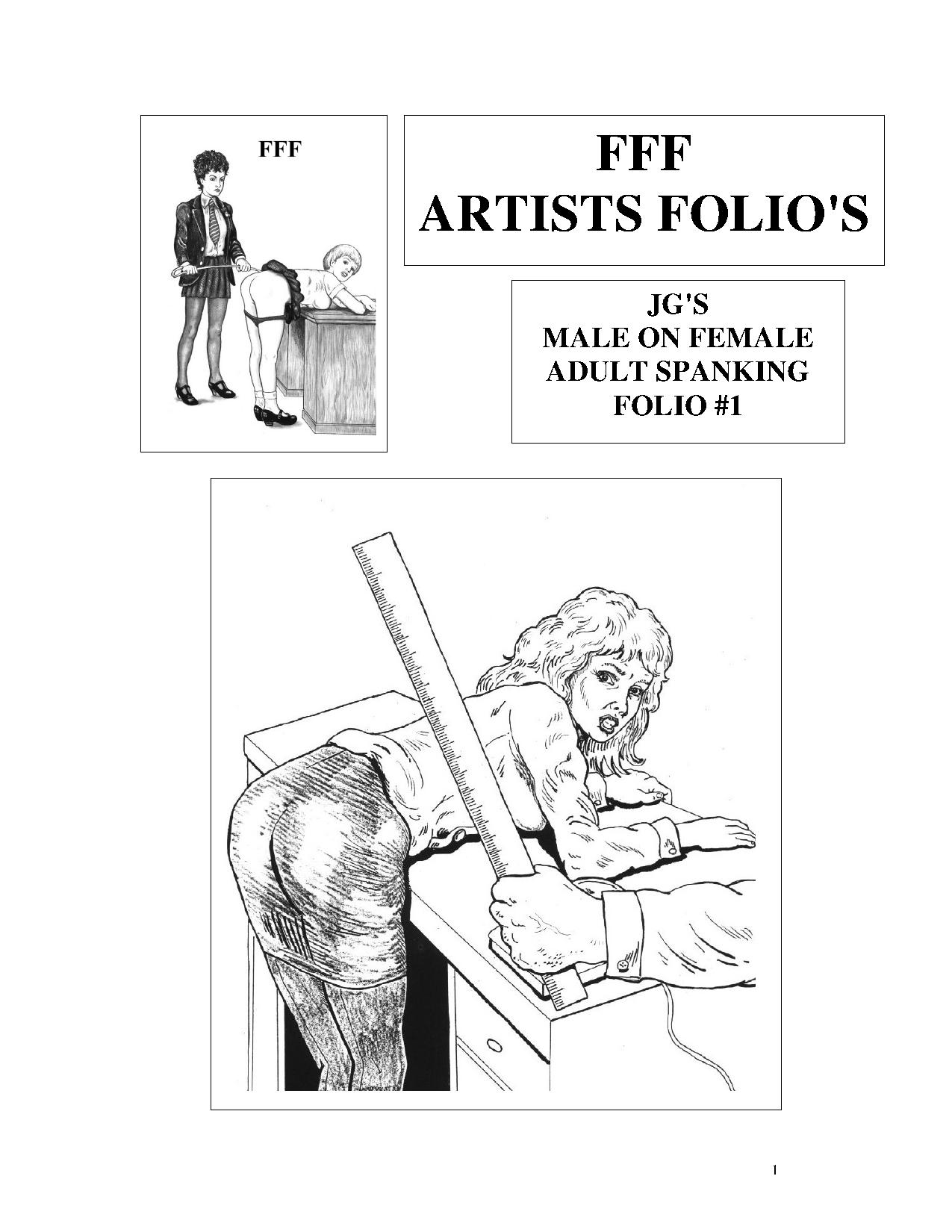 8 jg's adult male on female spanking portfolio 2. a great collection of jg's male spanking female images 32 pages of graphic spanking images €7.00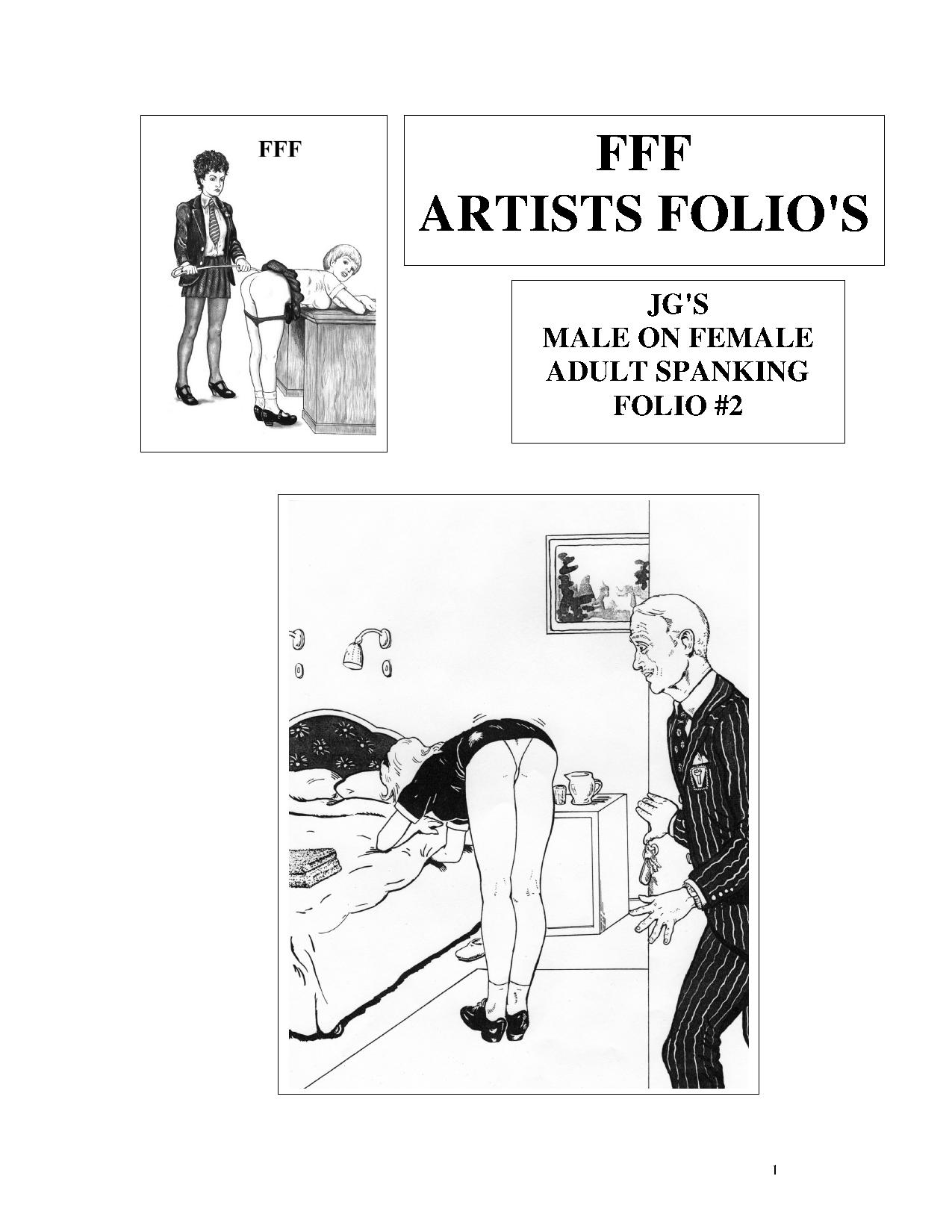 9 jg's adult female on male spanking portfolio 1. a great collection of jg's female spanking male images 23 pages of graphic spanking images €6.00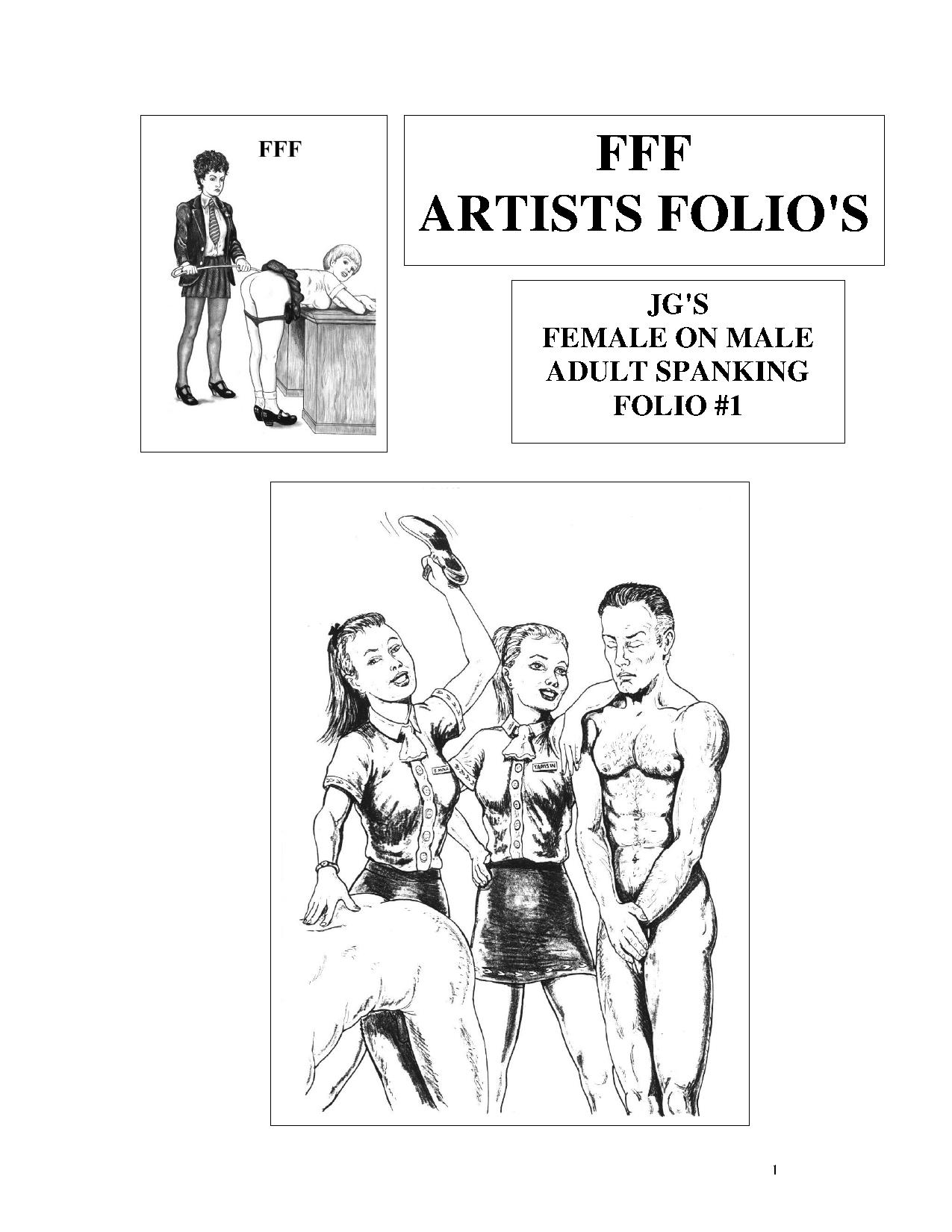 10 A firm hand needed. Mark has to spend easter half term with his two aunts Alice and Laura. Alice and Laura are strict and had old fashioned notions about disciplining children. His aunts read his half term reports and were unhappy with his results for english literature and geography and he was spanked by his aunt Alice. His aunts decided to tutor him in english literature and geography to improve his results.
One morning Mark left his case open while in the shower and his aunt Alice discovered his collection of pornographic books and magazines. His angry aunt had used a slipper on his naked buttocks and confiscated his stash of pornographic books and magazines. Later that week when Mark was tested on his for english literature and geography his mark was not good enough and Alice ordered him strip and gave him six strokes on the naked buttocks.
Things improved after that as his marks improved enough to save him another caning. However a phone call from his headmaster stating that he had found more Pornography in Mark's dormitory earned mark a naked caning from his aunt Alice. Just as the half term was ending and things seemed OK between Mark and his aunts. His aunt Laura caught him reading his last Rreamianing pornographic magazine. Laura made him strip naked and gave him twelve strokes with her leather strap. When Alice came in and found out what was happening she gave Mark's handd three strokes of the leather strap each.
Mark managed to avoid any further chastisements for the last couple of days but his aunt Alice told him she would write to his father and make sure he spent the next half term with them so they could check on his progress and reward it appropriatley. Young male well beaten and chastised by older females. Illustrated by JG. €5.00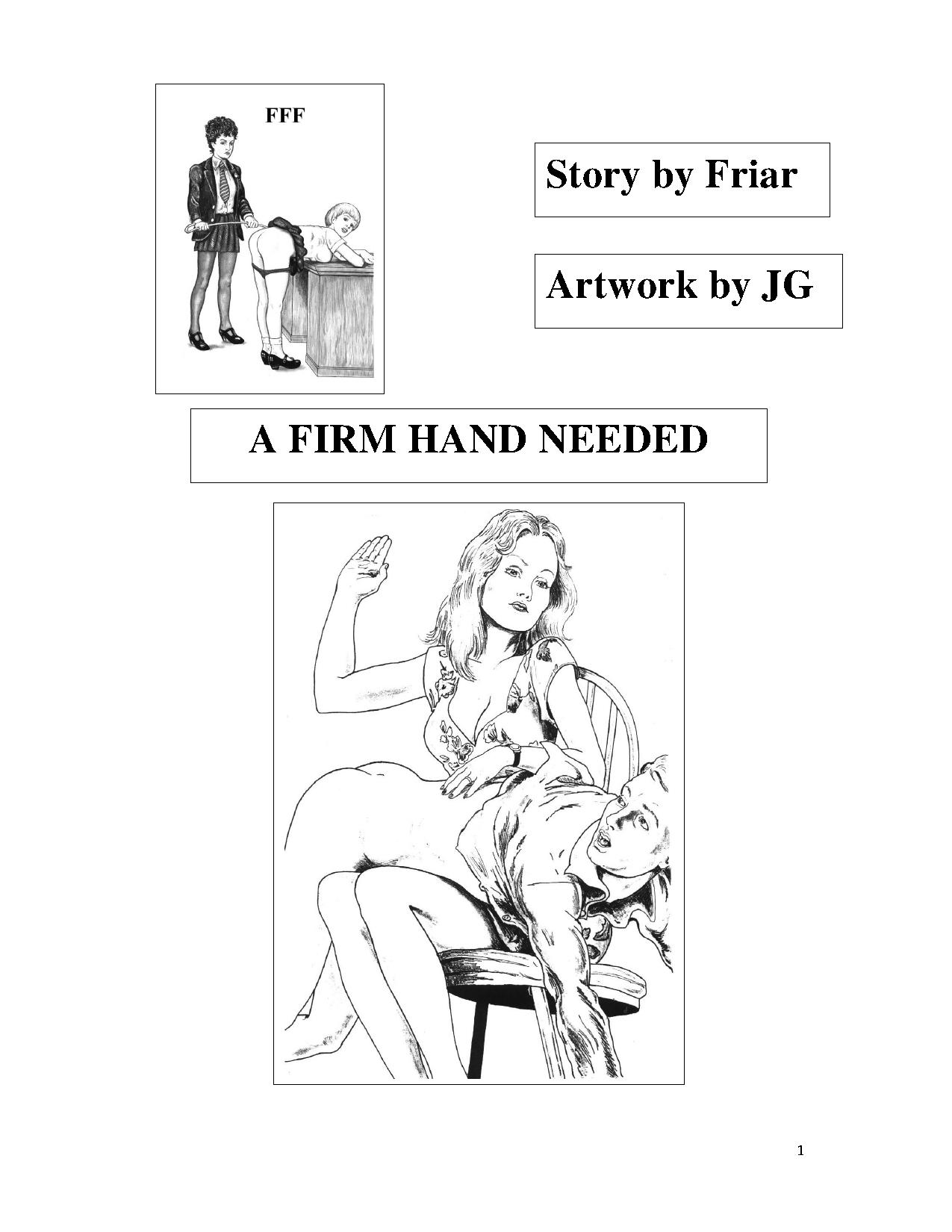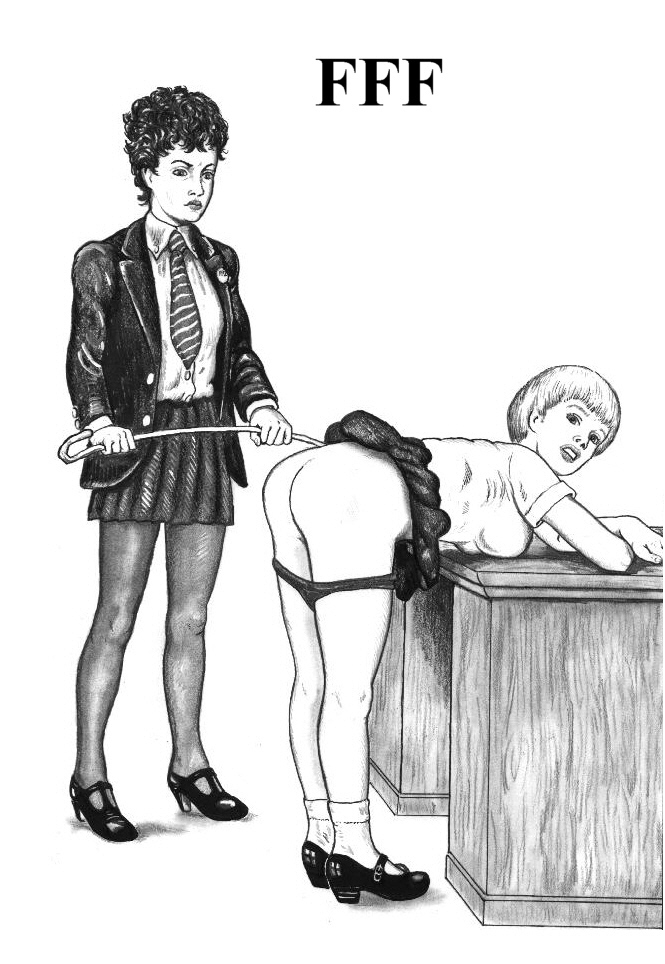 Images from Adult school spanking club