DARK GIANTS ADULT FIGHTING AND DOMINATION STORIES PAGE
New female fighting storybook extracts blog 'battle-annals female fighting stories extracts' read extracts from the female fighting storybooks available here on the new blog


http://battleannalsfemfightextracts.blogspot.com
DARK GIANTS ADULT FIGHTING AND DOMINATION STORIES LISTS
FEMALE V FEMALE FIGHTING STORY LIST
1 TRACY A FEMALE V FEMALE FIGHTING COLOUR COMIC STRIP. TRACY HAS TO TAKE ON ANNE IN JUST HER PANTIES FIGHTING TOPLESS WHILE ANNE IS DRESSED IN SINGLET AND TROUSERS WHILE OGLED BY MALE SPECTATORS. A BRUTAL ONE SIDES FIGHT ENSUES WITH TRACY TAKING PUNCHES AND KICKS TO HER BODY INCLUDING HER BREASTS CUNT. TRACY TAKES A BRUTAL BEATING AS ANNE INFLICTS DAMAGE TO HER BREAST AND CUNT WHILE THE MAN CHEER. TOUGH BRUTAL FEMALE V FEMALE FIGHTING IN GRAPHIC COLOUR IMAGES FROM DARK GIANT. €7.00
Authors comments
Tracy's first fight is something she won't forget! Nor will you if you love totally one-sided cat fights! Twenty five colour illustrations of this blonde little cutie getting the beating of her life.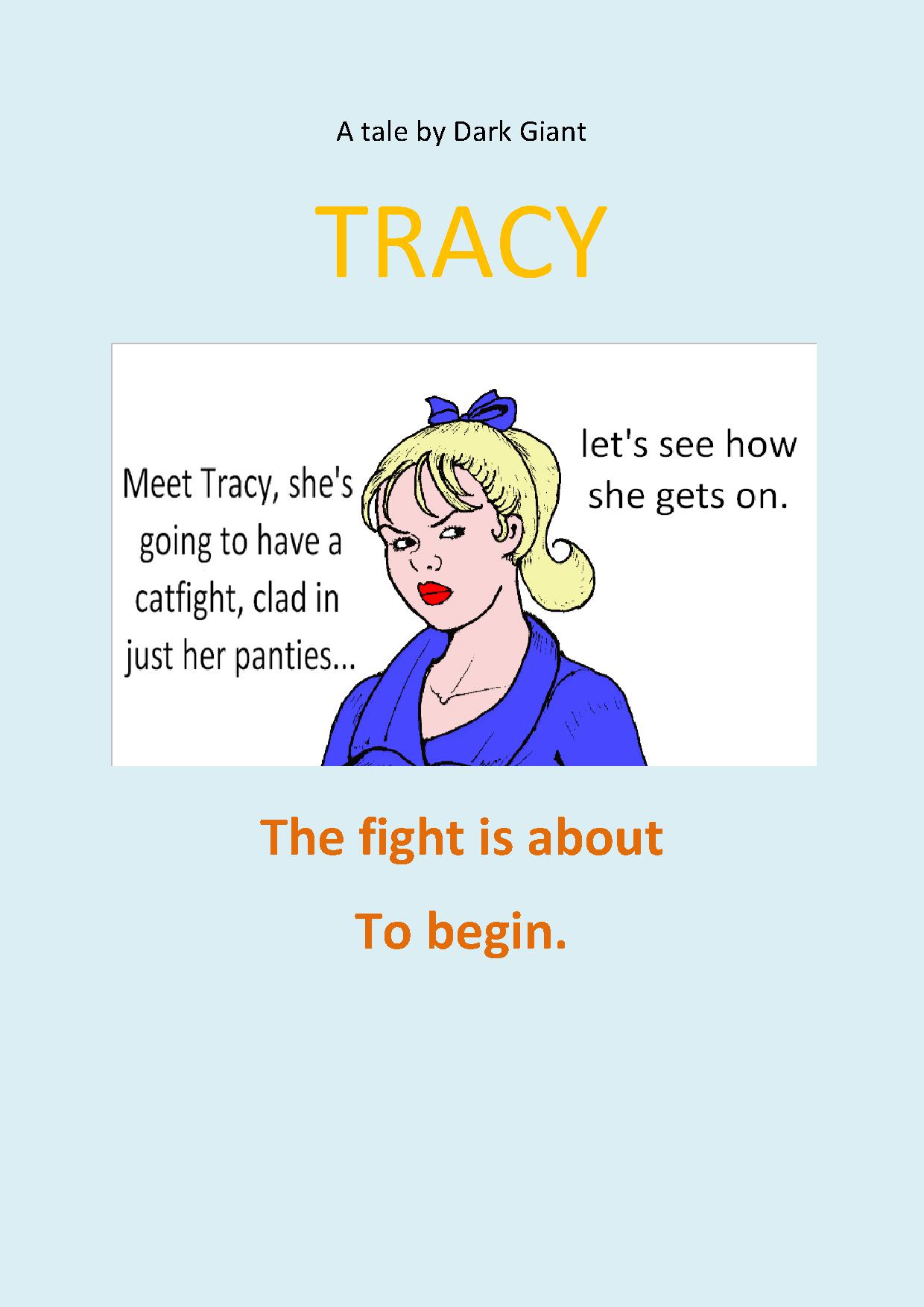 2 KICKED IN THE PANTIES. JENNY AND EIGHTEEN YEAR OLD GIRL HAD JUST MOVED INTO HER NEW FLAT TRYING ON SOME NEW UNDERWEAR WHEN SHE DISCOVERED A FEMALE BURGLAR IN HER FLAT. JENNY TRIED TO STOP THE BURGLAR AND WAS PUNCHED IN THE BELLY AND KIKE DIN HER NEW PANTIES. THE FEMALE BURGLAR CALLED A BLOND DID NOT MAKE HER ESCAPE BUT ATTACKED JENNY INSTEAD. A BRUTAL FEMALE FIGHT STARTED BUT IT WAS VIRTUALLY ONE SIDED. HOLLY SET ABOUT BEATING UP JENNY WITH KICKS AND PUNCHES TO JENNY'S BODY BREASTS AND CROTCH. JENNY TAKES A BRUTAL BEATING LEAVES HER BLOODIED AND BATTERED. BRUTAL, BLOODY, FEMALE ON FEMALE FIGHT ACTION ILLUSTRATED IN COLOUR BY DARK GIANT. €4.00
Authors comments
Jenny is a hot babe, and she's looking forward to a night of romance with a cool guy. But as she dons some sexy panties at her home, she's disturbed by a girl burglar. The scantily clad cutie tries to stop the intruder robbing her, but her opponent is a tough chic, and Jenny gets a terrible beating. Her pretty face is properly messed up, and as for the brutal treatment her breasts and crotch receive, well, she won't be able to fool around with guys for quite a while!
A tale for sadists, as a beautiful girl gets badly beaten up!
Story extract available to read, on the battle annals female fighting stories extracts blog, link at the top of the page.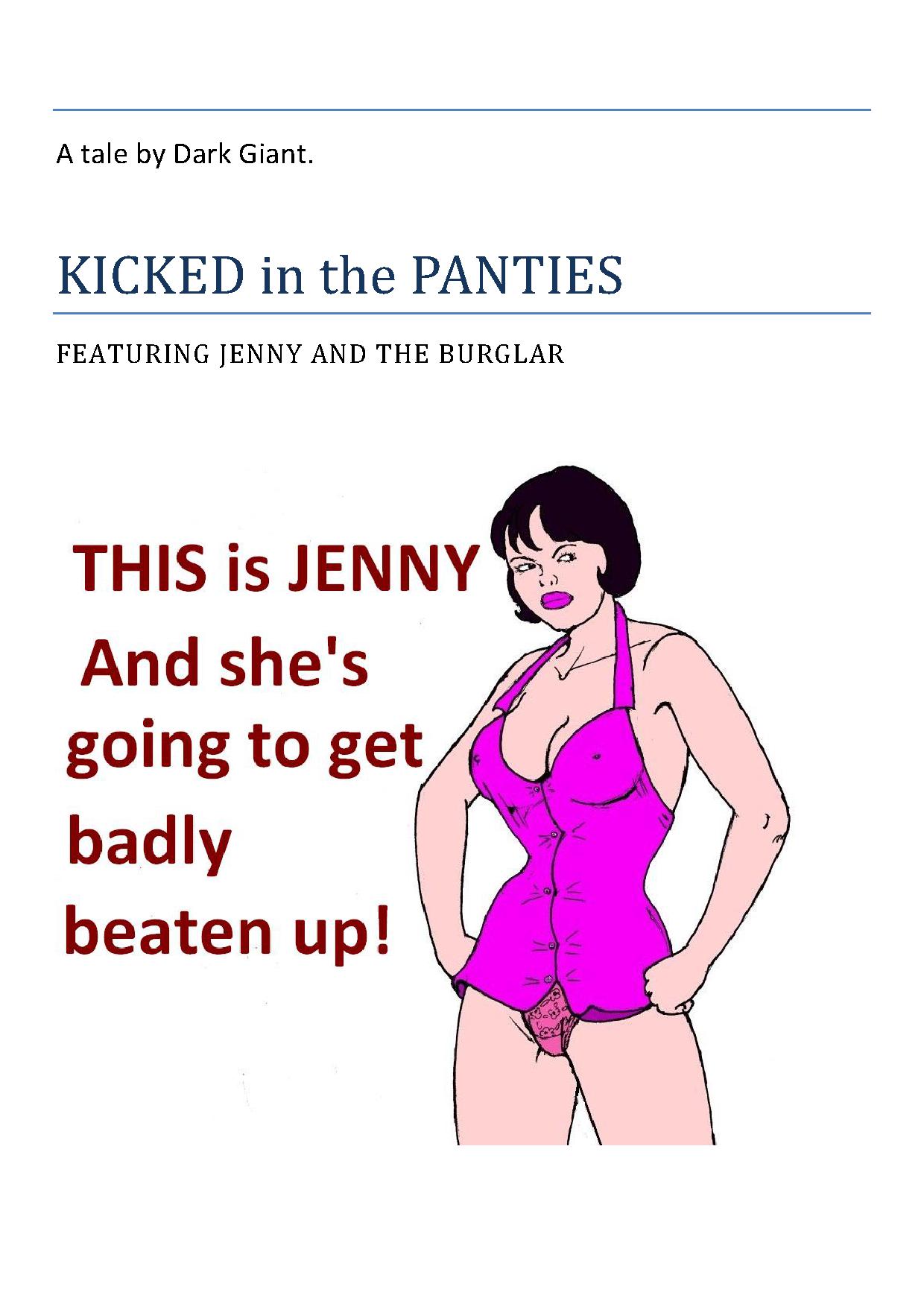 FEMALE ON MALE DOMINATION STORY LIST
1 CHERRY ANGELS IN VICTORY TO THE LADIES A DARK GIANT FEMALE DOMINATION AND BALL BUSTING EPIC ILLUSTRATED STORY. CHEERY WAS EMPLOYED BY MI6 TO RESCUE CLAIR THE DAUGHTER OF A BRITISH NUCLEAR ARMS RESEARCHER WHO HAD BEEN KIDNAPPED BY A CRIMINAL GANG BASED ON THE CARIBBEAN ISLAND BRATTUGIA. CHERRY ANGLES IS A MARTIAL ARTS EXPERT FIGHTER AND IS SKILLED DIN ALL STYLES OF FIGHTING. CHERRY LOVES FIGHTING MALES AND BUSTING THEIR BALLS. CHEERY MANAGES TO RESCUE CLAIR BY DEFEAT THREE MALE THUGS BREAKING THEIR BALLS WITH VICIOUS BLOWS THAT LITERALLY CASTRATE THEM.
INCENSED AT WHAT SHE FOUND ON THE ISLAND WOMEN BEING EXPLOITED CHERRY RETURNS WITH A GROUP OF FEMALE FIGHTERS AS SKILLED AS HERSELF TO RESCUE THE TRAPPED WOMEN AND SHUT DOWN THE OPERATION FOR EVER. NOT ALL GOES TO PLAN THERE ARE A SERIES OF VICIOUS FIGHT WHERE THE WOMEN TAKE ON THE MEN SUBJECTING THEM TO BRUTAL BEATINGS AND EVEN MORE BRUTAL BALL BUSTING ABUSE. MALE TESTICLES STAND NO CHANCE AGAINST THESE BEAUTIFUL BUT TOUGH MERCILESS WOMEN AND ARE SUBJECTED TO THE MOST PAINFUL SUFFERING. THE BEATEN ARE THEN STRIPPED AND SUBJECTED TO EVEN MORE BRUTAL BALL BUSTING PUNISHMENT. BALL BUSTING FEMALE DOMINATION AT IS BEST GRAPHICALLY ILLUSTRATED IN COLOUR BY DARK GIANT. IF YOU LIKE WOMEN BUSTING BALLS YOU WILL LIKE THIS. €8.00
Authors comments
These lethal ladies teach a bunch of oafish crooks a lesson they won't forget! Cherry and her Angels are lovely, cute, and they'll show you who is really the stronger sex.