MIXED BOXING STORYBOOKS PAGE
New mixed storybook extracts blog
'battle-annals mixed fighting stories extracts'
read extracts from the mixed storybooks available here on the new blog


http://battleannalsmixedfight.blogspot.com
MIXED BOXING STORYBOOKS LIST
1. KICK BOXER TO KINK FIGHTER PART 2. THE GRAPHIC ACTION CONTINUES AS OUR HERO EXPERIENCES AND WITNESSING SOME TOUGH FIGHTING. €3.50. (PART ONE AVAILABLE AS ILLUSTRATED STORY BOOK SEE MIXED ILLUSTRATED LIST)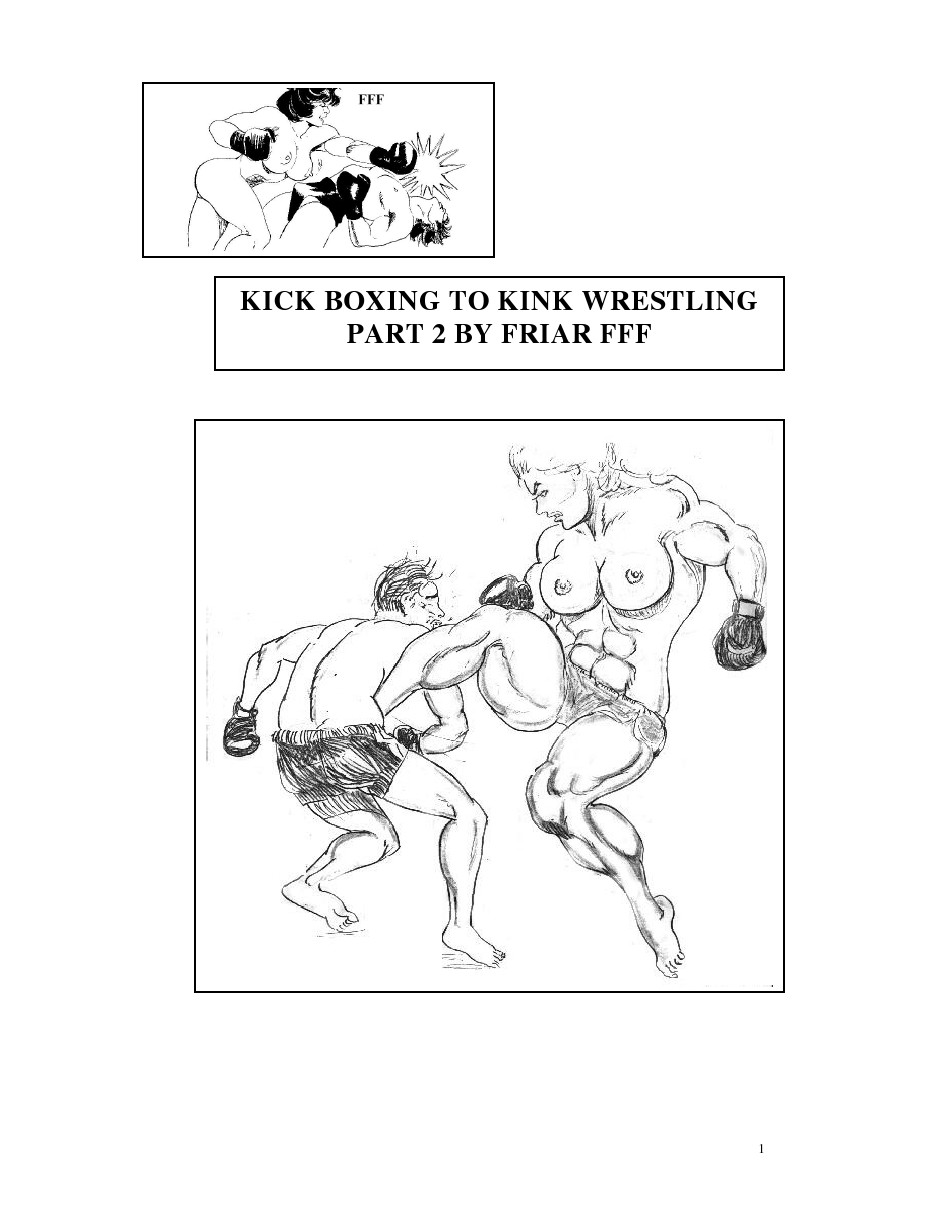 2. BULLY PART 1. MIXED BOXING ACTION. WHITE MALE DESTROYED BY SUPERIOR BLACK FEMALE. WORKED OVER PHYSICALLY AND SEXUALLY OUCH! €1.50
Story extract available to read, on the battle annals mixed fighting stories extracts blog, link at the top of the page.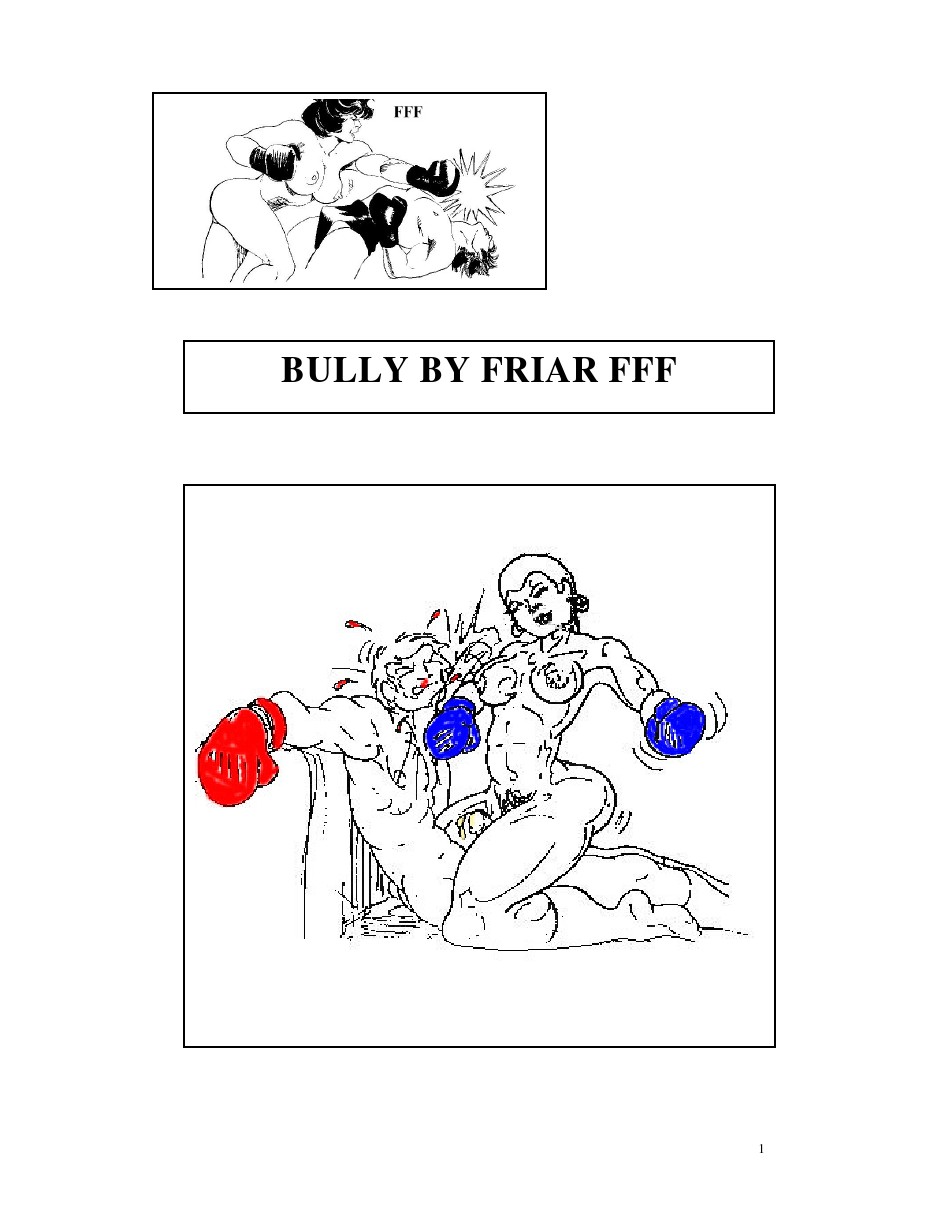 3. BULLY PART 2. WHITE MALE GETS ANOTHER BASHING FROM SAME BLACK FEMALE AND HIS OWN WHITE GIRL FRIEND. MIXED AND FEMALE V FEMALE BOXING AND WRESTLING ACTION. MALE GETS ANOTHER GOOD HIDING. €2.50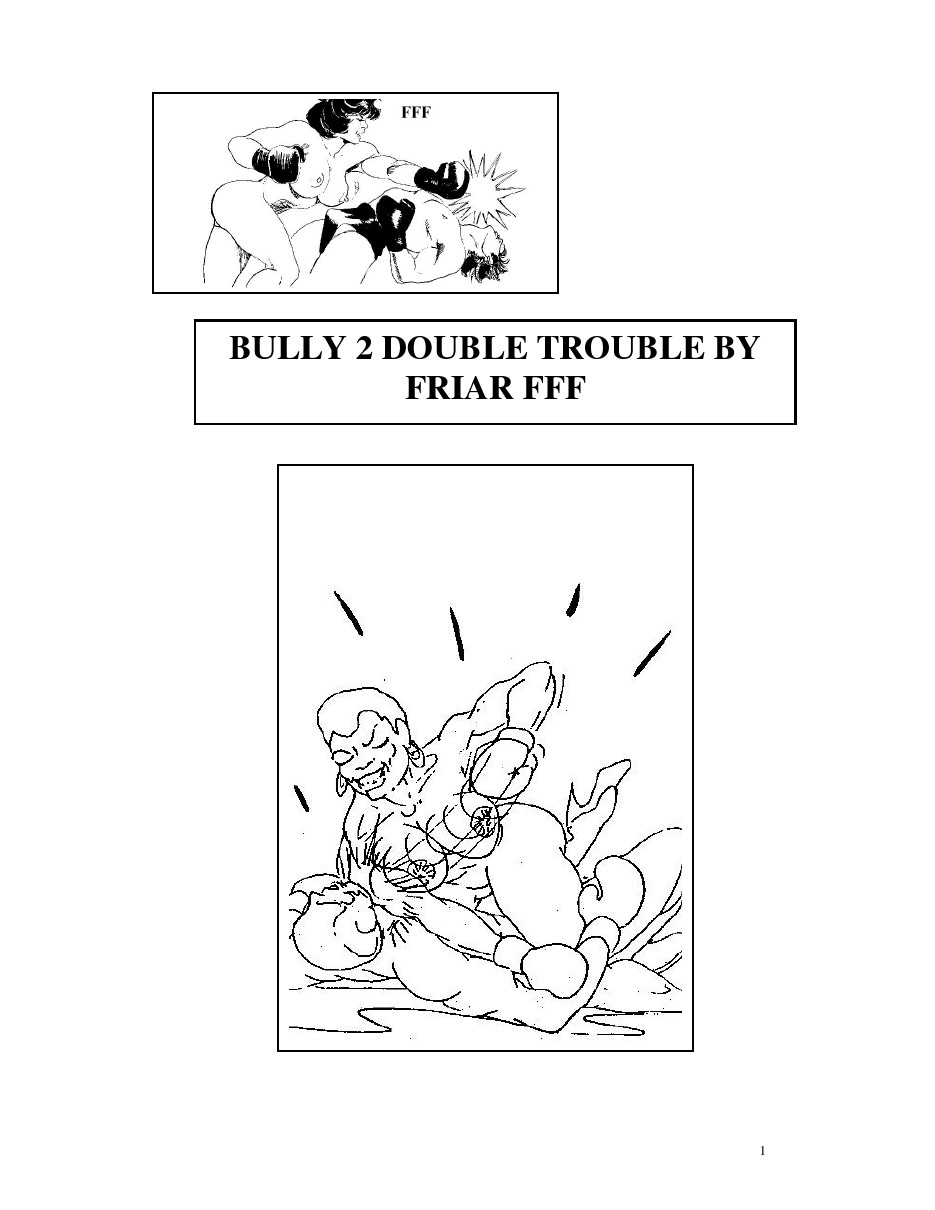 4. KICK BOXER TO KINK FIGHTER PART 3. MORE VIOLENT AND GRAPHIC KINKY ACTION FROM THE KINK CLUB. AS OUT HERO GETS DRAWN FURTHER IN. €4.50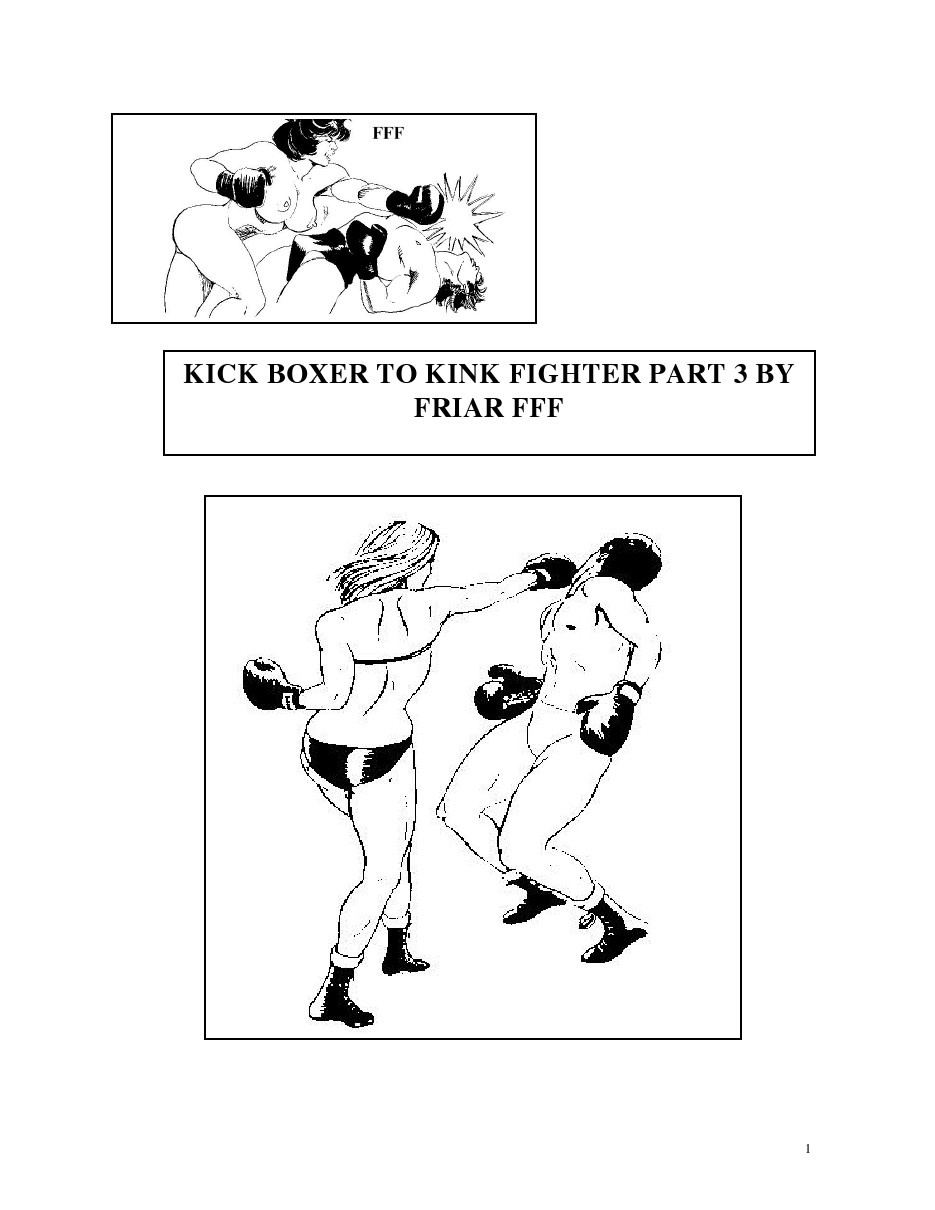 5. THE KICK FIGHTING QUEEN OF THE RING REIGNS SUPREME. TOUGH KICK FIGHTING FEMALE CHAMPION, THE KICK QUEEN TAKES ON WEAKER LESS SKILLED MALE CHALLENGERS. HER CHALLENGERS PAY HER TO BEAT AND HUMILIATE THEM. HER LATEST CHALLENGER GERALD HAS PAID THE GOING PRICE AND AGREED TO HER TERMS. IF HE LOSES THE PRICE IS THE SURGICAL REMOVAL OF HIS COCK AND BALLS. (OR WHAT IS LEFT OF THEM). GERALD RECEIVES A BRUTAL BEATING AT THE HANDS OF HELGA KICK QUEEN. HE HIS HUMILIATED PHYSICALLY AND SEXUALLY BEING FORCED TO ORGASM SEVERAL TIMES. GERALD SURRENDERS TO HELGA AND AGREES TO ONE LAST ROUND WITH HER WEARING HER STILETTO BOOTS. TOUGH BRUTAL SEXUALLY EXCITING MIXED ACTION. €5.00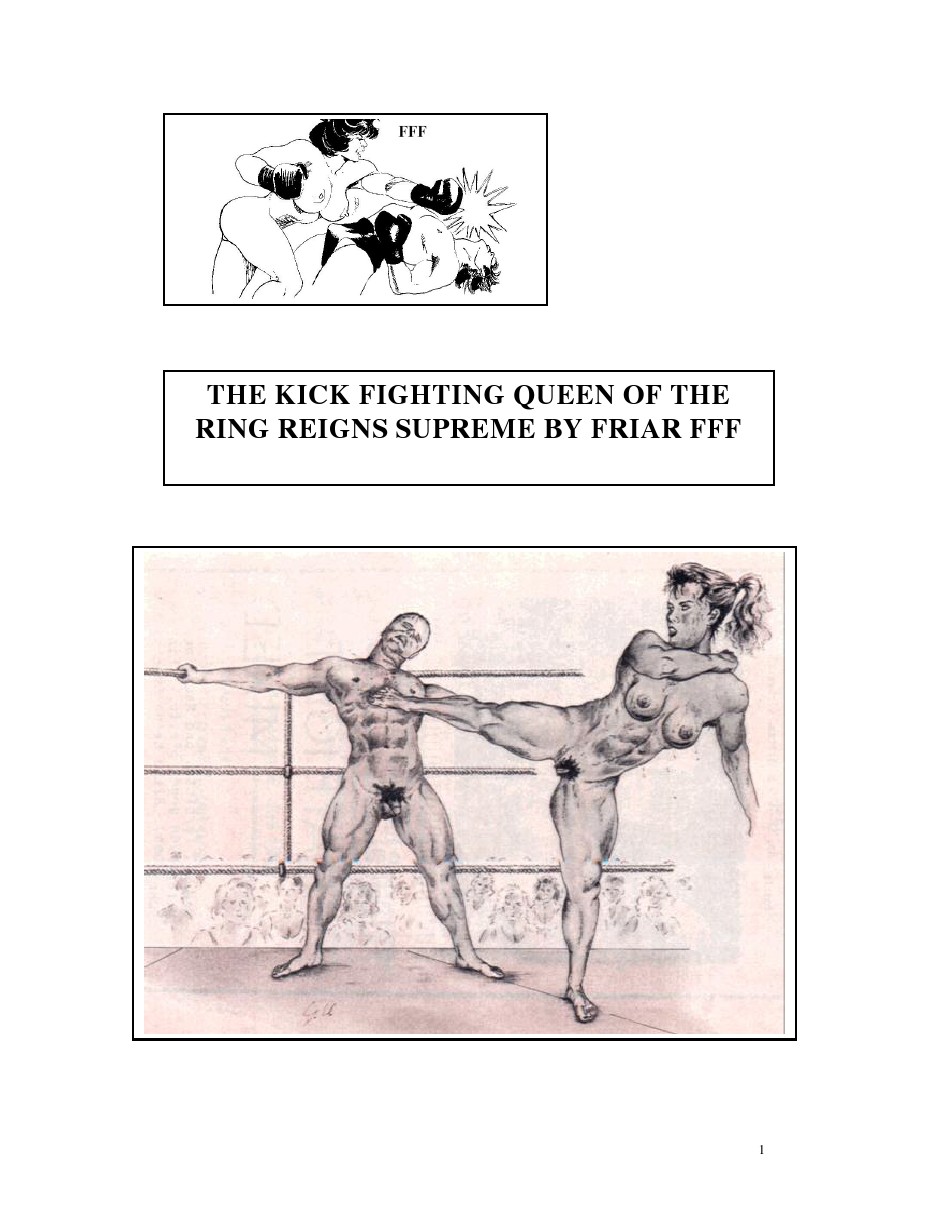 6. A HARD FOUGHT LESSON. TEENAGE BOY FRANCIS CHALLENGES TEENAGE GIRL KAREN TO A BARE KNUCKLES FIST FIGHT. HE CLAIMED A GIRL COULDN'T BEAT A BOY IN A FIST FIGHT. KAREN PROVES HIM WRONG AND TEACHES HIM A HARD PAINFUL LESSON. FRANCIS TAKES A BRUTAL BLOODY BEATING FROM KAREN WITHOUT HARDLY LAYING A GLOVE ON HER. A SHORT BUT BRUTAL BATTLE OF THE SEXES. €3.00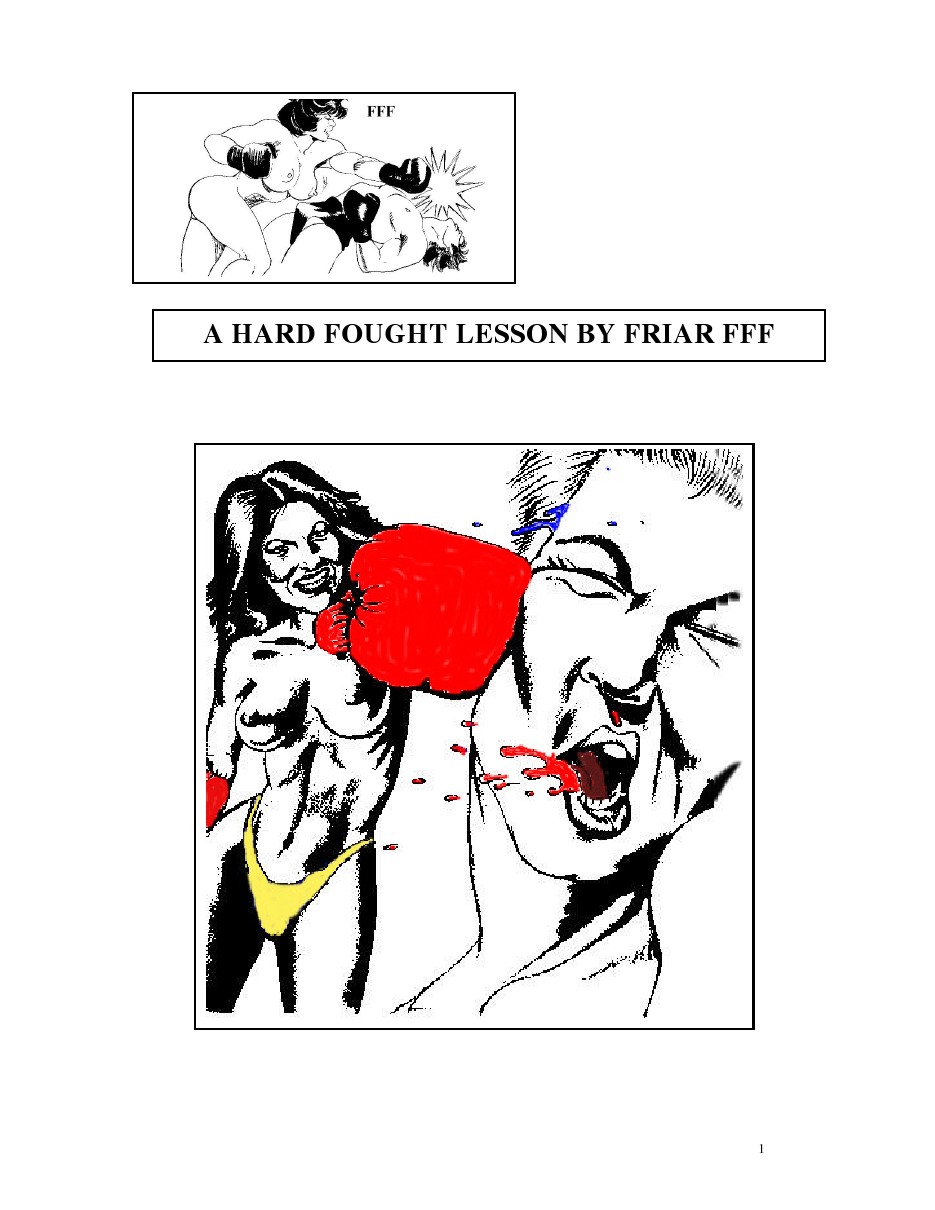 7. THE NOT SO FRIENDLY FAMILY BOXING CLUB PART 1. SEVERAL COUPLES AND A FAMILY OF FOUR CREATED A BOXING CLUB IN THE LARGE GARAGE OF ONE THE COUPLES HOUSE. THEY MEET REGULARLY FOR TOUGH AND EXCITING BOXING MATCHES. THE FIRST BOUT IN THIS TWO BOUT EPISODE IS BETWEEN A THIRTY FIVE YEAR OLD MOTHER AND HER THIRTEEN YEAR OLD SON. THE MOTHER BATTERS AND BEATS HER SON DESTROYING HIM IN THE RING AND ACTUALLY MAKING HIM COME IN THE MATCH.
THE SECOND BOUT IS BETWEEN THE SHORTEST MAN AND THE LARGEST WOMEN IN THE CLUB. THEY BATTLE IT OUT POUNDING EACH OTHER WITH PUNCHES AND BLOWS. THE MAN DAMIAN SLOWLY WEARS DOWN HIS OPPONENT PAT WITH BODY AND HEAD BLOWS AND VICIOUS PUNCHES TO HER BREAST. DAMIAN BEATS PAT KNOCKING HER OUT BUT DOESN'T COME OUT OF THE MATCH UNSCATHED. TWO EXCITING TOUGH AND SEXY MIXED BOXING MATCHES A GREAT BATTLE OF THE SEXES. €5.00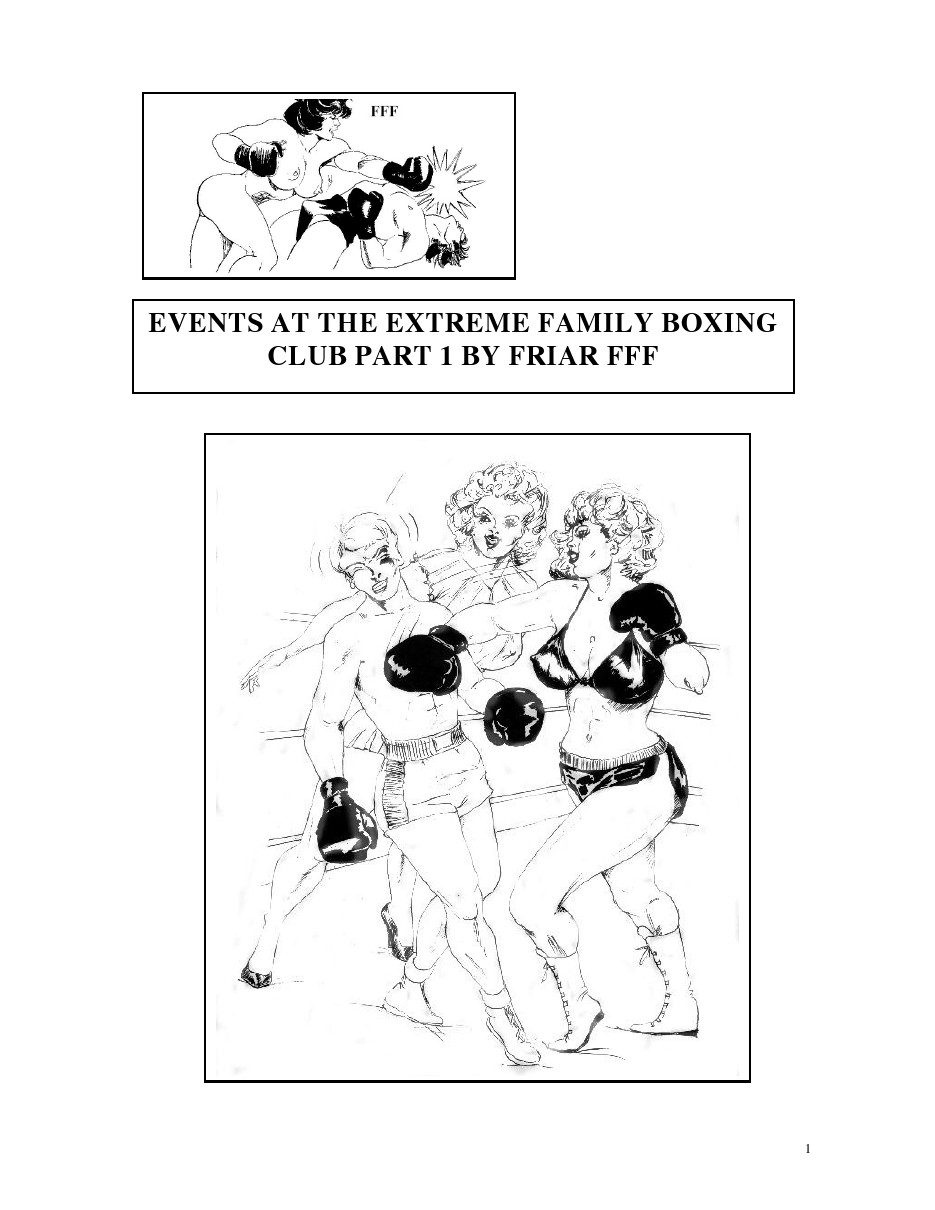 8. HOTEL FRACAS. A TOUGH BARE KNUCKLES ALL OUT FIGHT BETWEEN A YOUNG FEMALE ACTRESS JENNIFER AND A YOUNG MALE STUDENT MATT. JENNIFER EASILY BEATS MATT GIVING HIM A GOOD POUNDING HUMILIATING HIM IN FRONT OF THEIR FRIENDS MALE AND FEMALE. MATT GETS BLOODIED, BRUISED AND BATTERED BY JENNIFER BEFORE BEING KNOCKED OUT COLD. A TOUGH UNCOMPROMISING BATTLE OF THE SEXES. €1.50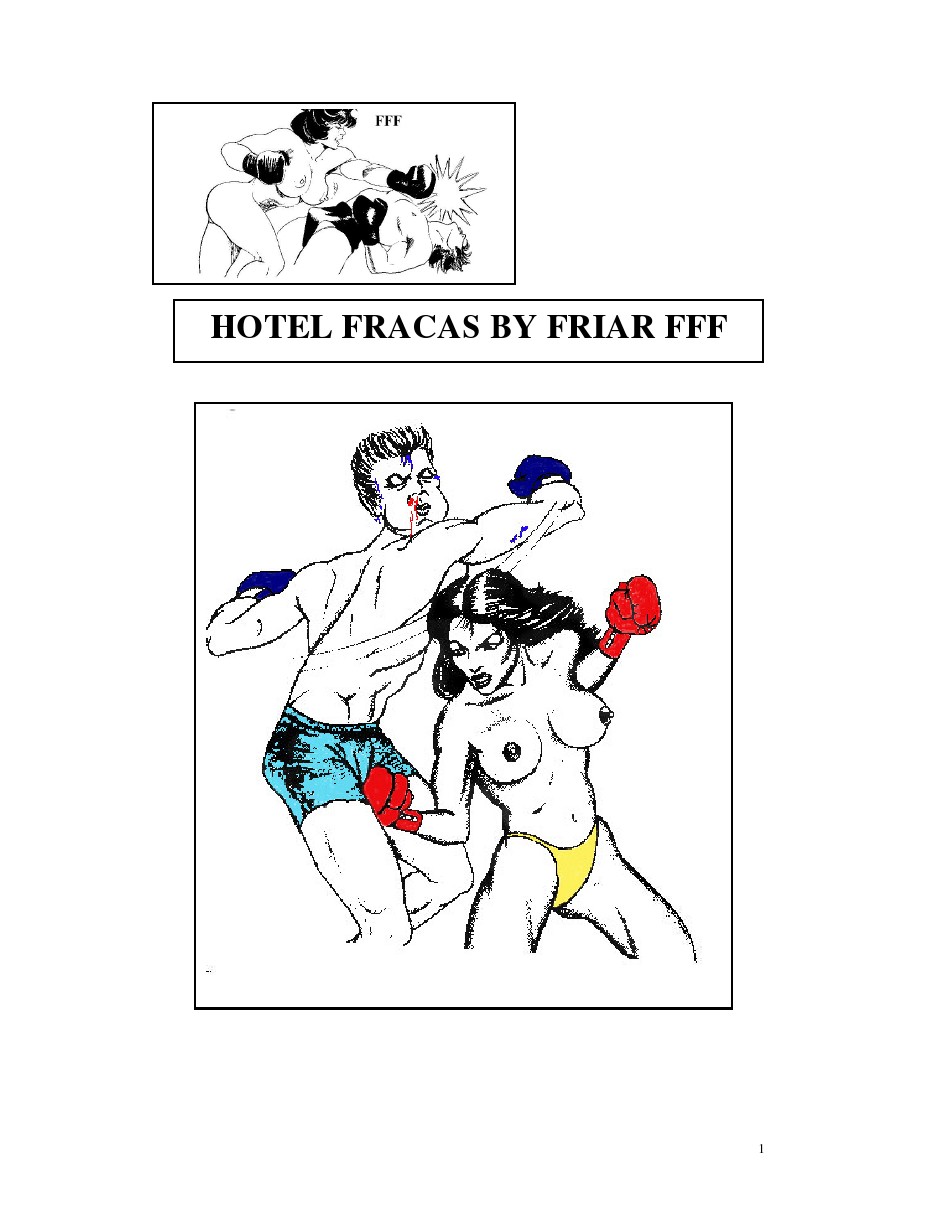 9. BEACH BATTLE. ANOTHER TOUGH BARE KNUCKLES ALL OUT FIGHT BETWEEN A YOUNG FRENCH FEMALE ACTRESS OPHELIE AND A YOUNG FRENCH MALE STUDENT FRANCOIS. AFTER A CHALLENGE THE THEY FIGHT ON THE BEACH IN FRONT OF A SMALL CROWD. TO FRANCOIS SHAME AND HUMILIATION OPHELIE BEATS HIM AND GIVES HIM A GOOD TROUNCING IN FRONT OF THE SMALL CROWD. FRANCOIS GETS BLOODIED, BRUISED AND BATTERED BY OPHELIE BEFORE BEING KNOCKED OUT COLD. ANOTHER TOUGH UNCOMPROMISING BATTLE OF THE SEXES. €1.50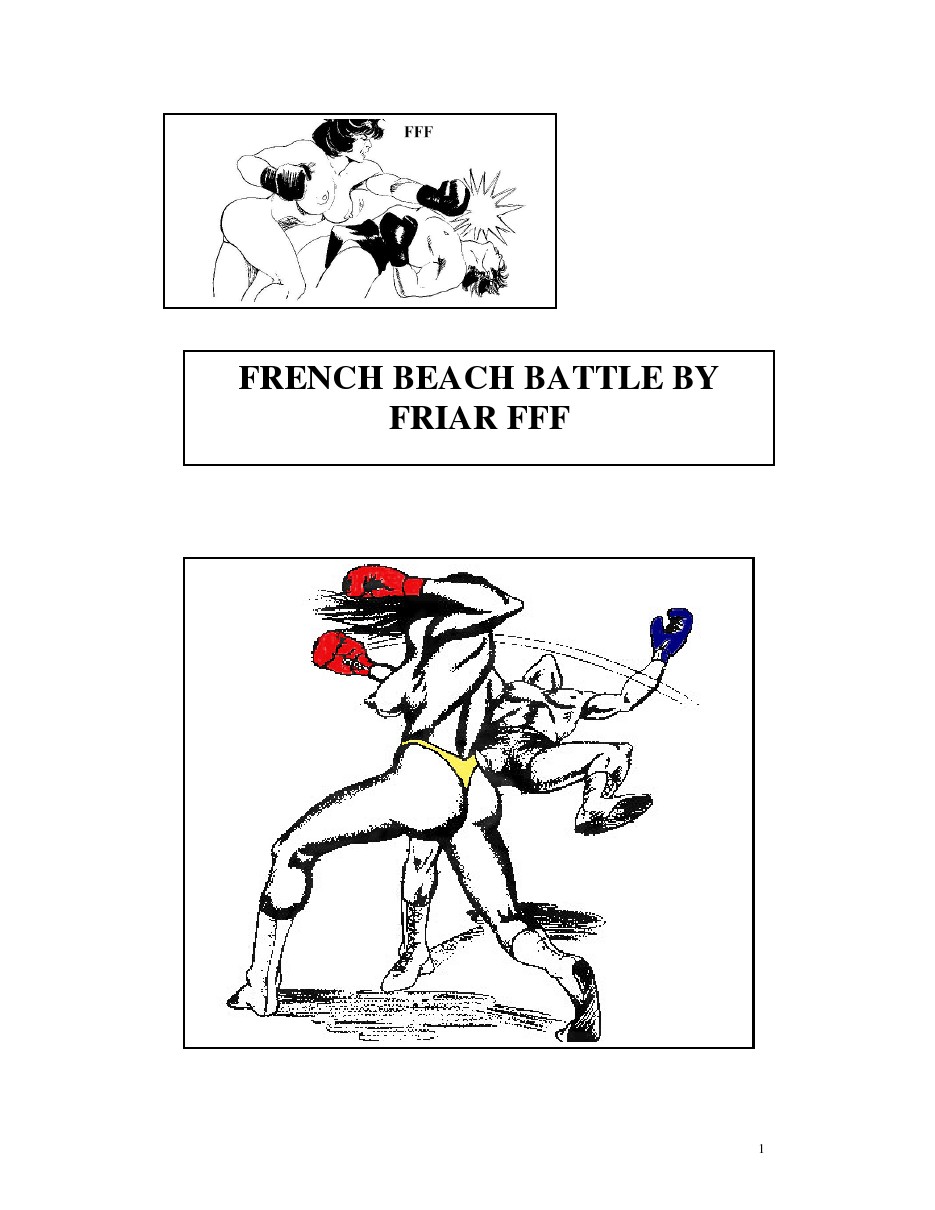 10. APARTMENT SET TO. HEIDI AND 24 YEAR OLD BRUNETTE MODEL AND TOM 25 YEAR HANDSOME MALE MODEL QUARREL OVER WOMEN'S BOXING. HEIDI CHALLENGES TOM TO BARE KNUCKLES FIGHT. TOM AND HEIDI FIGHT IT OUT IN FRONT OF THEIR FRIENDS. HEIDI IS A GOOD FIGHTER HAVING SPARRED WITH HER BROTHERS. SHE GIVES TOM A GOOD PASTING WITHOUT TAKING NEARLY ANY PUNCHES HERSELF. TOM IS BLOODIED BRUISED AND BATTER BY HEIDI IN FRONT OF THEIR FRIENDS. €2.00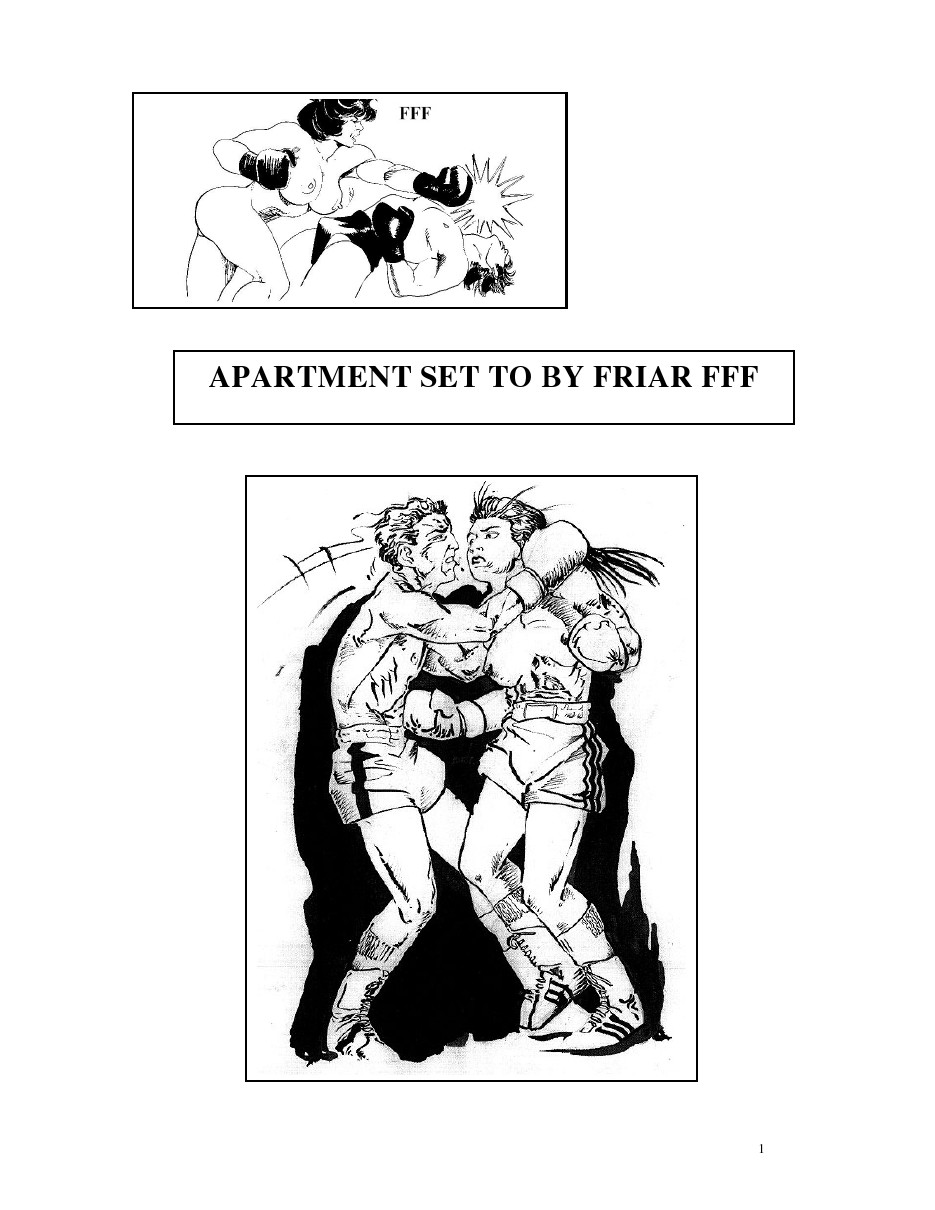 11. HOTEL FIGHT. A TOUGH BATTLE OF THE SEXES. NELL A GORGEOUS 25 YEAR OLD BLONDE MODEL AND ACTRESS. DAMON A 28 YEAR OLD HANDSOME TV PRODUCER WITH DARK CURLY HAIR. THEY HAVE A STAND UP FIGHT OVER REMARKS DAMON MADE ABOUT NELL'S PERFORMANCE IN HER LAST PART. NELL WAS SO INCENSED SHE CHALLENGED DAMON to A STAND UP FIGHT. SHE ALSO INVITE THEIR FRIENDS AND WORK COLLEAGUES TO WATCH THE FIGHT. NELL DELIVERS A COUPLE OF SUCKER PUNCHES AT THE START OF THE FIGHT AS DAMON TRIES TO SHAKE HER HAND. THE FIGHT GOES RAPIDLY DOWN HILL FOR DAMON FORM THERE AND HE TAKES A SOUND BEATING AT THE HANDS OF NELL. DAMON ENDS UP BATTER BRUISED BLOODIED AND KNOCKED OUT COLD. €2.00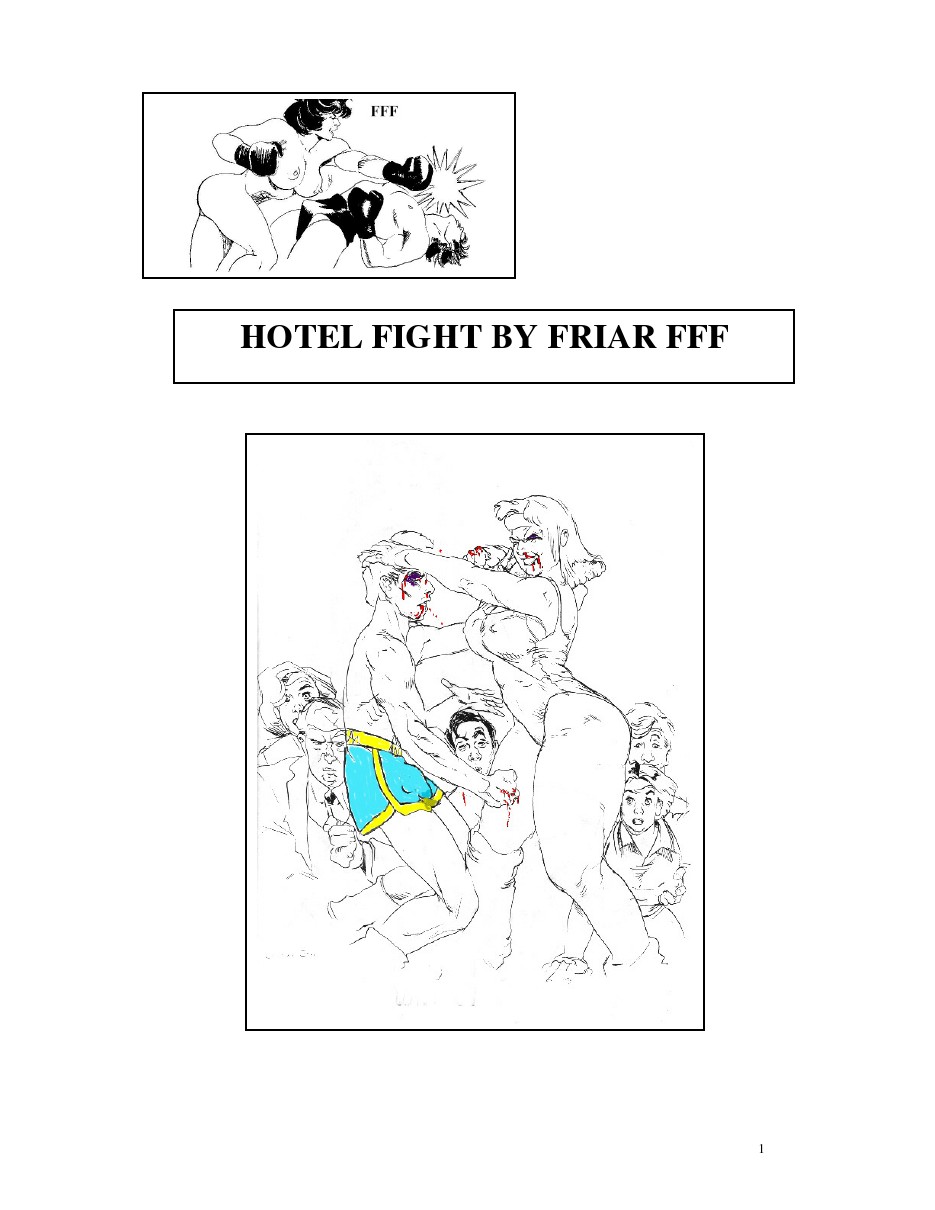 12. POOLSIDE PEEPER GET HIS COMEUPPANCE. CLAUDIA A BEAUTIFUL 30 YEAR OLD BLONDE MODEL DISCOVERS HER POOL ATTENDANT CARLOS A SLIM 20 MALE SPYING ON HER IN THE CHANGING ROOM. SHE CONFRONTS HIM AND GIVES HIM THE SACK. CARLOS ANGRY LASHES OUT AND CHALLENGES CLAUDIA TO A FIGHT. SHE WARNS HIM NOT TO FIGHT HER AND TO LEAVE, HE IGNORES HER WARNING AND ATTACKS AGAIN. A BRUTAL BARE KNUCKLE FIGHT BREAKS OUT WITNESSED BY SOME OF CLAUDIA'S FEMALE FRIENDS. CLAUDIA EASILY OUT FIGHTS CARLOS AND SUBJECTS HIM TO A SEVERE BEATING, HUMILIATING HIM IN FRONT OF HER FRIENDS. A TOUGH NO NONSENSE BATTLE. ANOTHER ANNIHILATION OF A MALE AT THE HANDS OF A FEMALE €2.00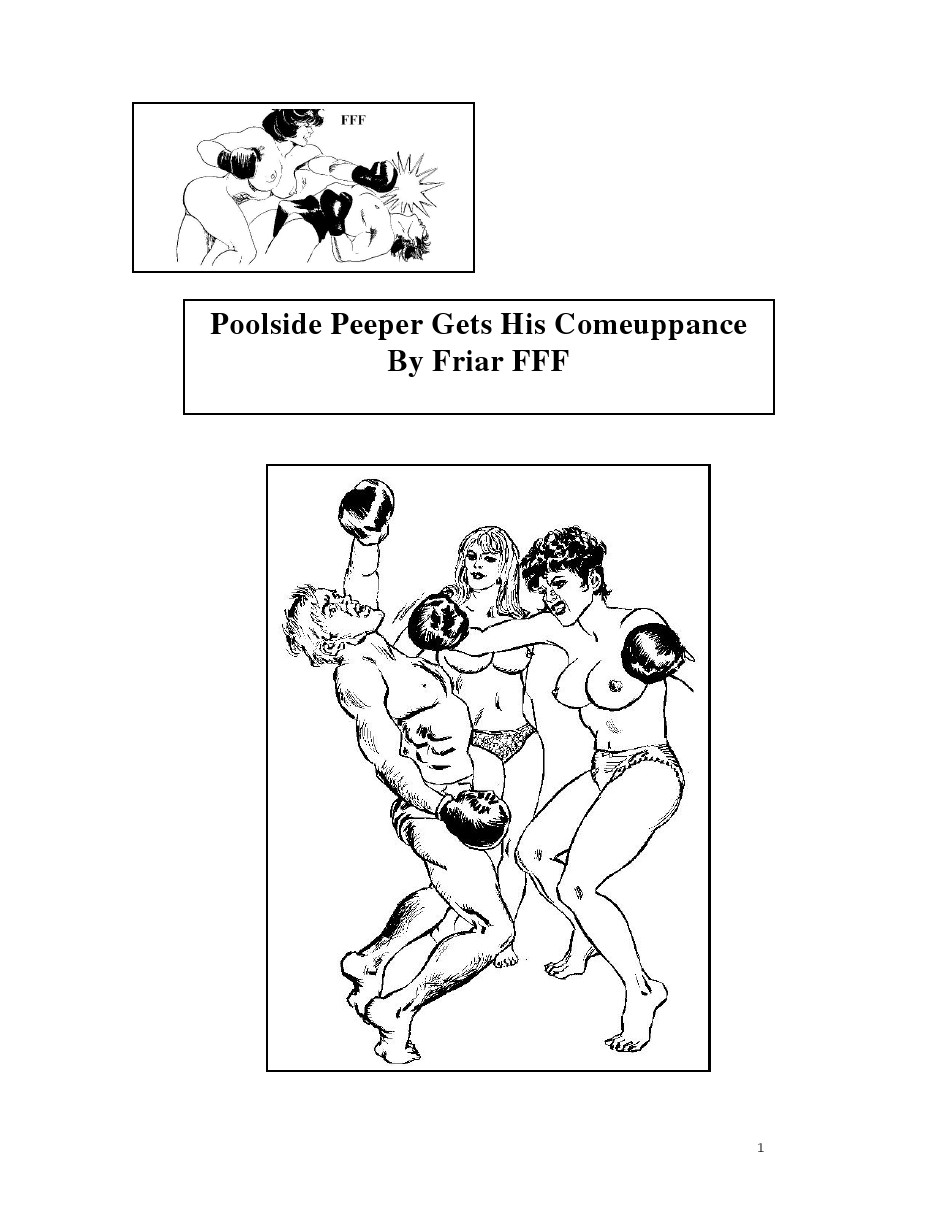 13. PHOTOGRAPHER COMES A CROPPER. GAIL A 16 YEAR OLD SCHOOL GIRL MODEL IS AT ANDREW'S HOUSE A 35 YEAR OLD PROFESSIONAL PHOTOGRAPHER WITH TWO OTHER FEMALE MODELS. THEY ARE POSING FOR A NEW CALENDAR WHEN THE ARE FINISHED ANDREW CONS GAIL THE BEAUTIFUL SCHOOL GIRL WITH A VOLUPTUOUS BODY AND NICE LARGE BREASTS IN SIDE HIS HOUSE ON THE PRETEXT OF BRINGING DRINKS OUR FOR ALL OF THEM. ONCE INSIDE ANDREW MAKE A PASS AT GAIL FEND HIM OF BUT HE WON'T BE PUT OFF. GAIL HITS ANDREW AND A FIGHT STARTS WITNESSED BY THE OTHER TWO FEMALE MODELS JUDY AND LISA. THEY WATCH GAIL TOTALLY TROUNCE ANDREW FINALLY KNOCKING HIM OUT COULD LEAVING HIM BRUISE BLOODIED AND UNCONSCIOUS. GOOD BRUTAL FEMALE ON MALE BARE KNUCKLE ACTION. €2.00
14. SET TO IN THE SEYCHELLES. KATE A BEAUTIFUL 19 YEAR OLD FEMALE MODEL WATCHES TWO MALE MODELS ARM WRESTLING WHILE ON A FILM SHOOT IN THE SEYCHELLES. FOR A JOKE SHE CHALLENGES THE WINNER RICKY A 22 YEAR OLD MALE TO AN ARM WRESTING MATCH. HE IS SURPRISED BUT AGREES IN THE END. KATE BEATS RICKY, MUCH TO THE DELIGHT OF EVERYONE WATCHING. RICKY CLAIMED HE WAS ONLY BEATEN BECAUSE HE WAS TIRED FROM ARM WRESTLING JASON.
KATE ANGRY AT RICKY'S ATTITUDE CHALLENGES HIM TO A FIGHT. RICKY DECLINES BUT US PERSUADED BY THE FILM CREW WHO WANT TO FILM IT. THEY AGREE RULES NO PUNCHING TO THE HEAD AS THEY ARE MODELS. KATE IS MUCH BETTER FIGHTER THAN RICKY AND EASILY BESTS HIM BEATING AND HUMILIATING HIM IN FRONT OF THE FILM CREW AND JASON.
ANGRY AND HUMILIATED RICK LASHES OUT CATCHING KAT WITH A GLANCING BLOW TO HER HEAD. ANGRY FOR BREAKING THE RULES KATE SETS ABOUT BEATING RICKY ABOUT THE HEAD AND BODY UNTIL HE IS DOWN AND OUT COLD. SHE LEAVES HIM BLOODIED AND BRUISED UNCONSCIOUS IN THE SAND. MORE GOOD MIXED BARE KNUCKLE ACTION. €2.50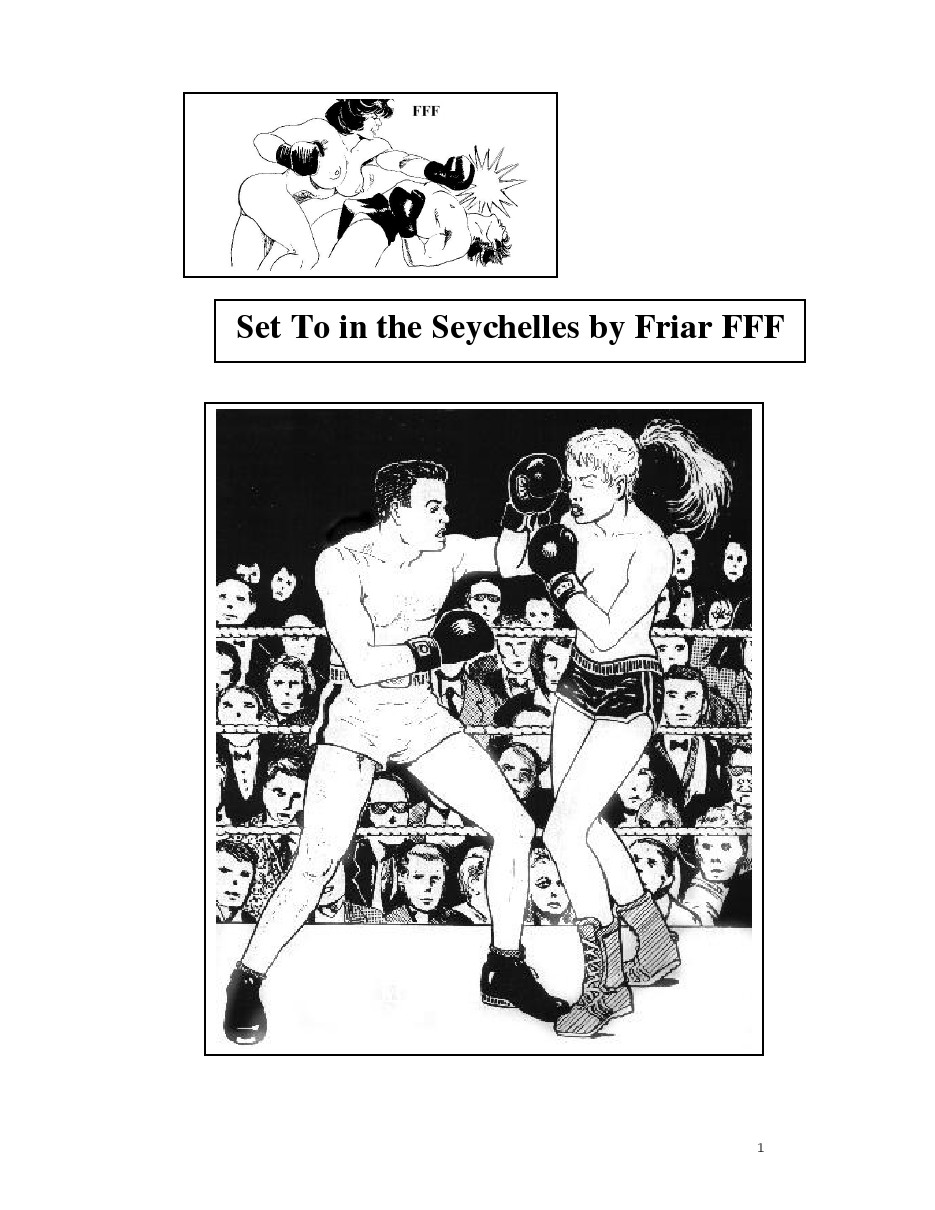 15. BRAWLING COUSINS. KIRSTY A 15 YEAR OLD SCHOOLGIRL AND GYMNAST WITH A LOVELY FIT FEMALE BODY AND LARGE FIRM BREASTS. KIRSTY GETS INTO A FIGHT WITH HER MALE COUSIN WARREN A 16 YEAR OLD SCHOOLBOY WHO IS TALL SLIM AND FIT. KIRSTY AND WARREN AGUE OVER A GAME OF CARDS AND KIRSTY CHALLENGES WARREN TO A BARE KNUCKLE FIGHT STRIPPED DOWN TO THEIR UNDERWEAR. THE FIGHT IS WITNESSED BY KIRSTY'S TWO OLDER SISTER STEPHANIE AND PATRICIA THEY WATCH KIRSTY FIGHT AND DEFEAT WARREN GIVING HIM A GOOD BEATING, LEAVING HIM BRUISED BLOODIED AND OUT COLD. GOOD FEMALE AND MALE A BARE KNUCKLE ACTION WITH HE MALE COMING OF MUCH WORST. €2.00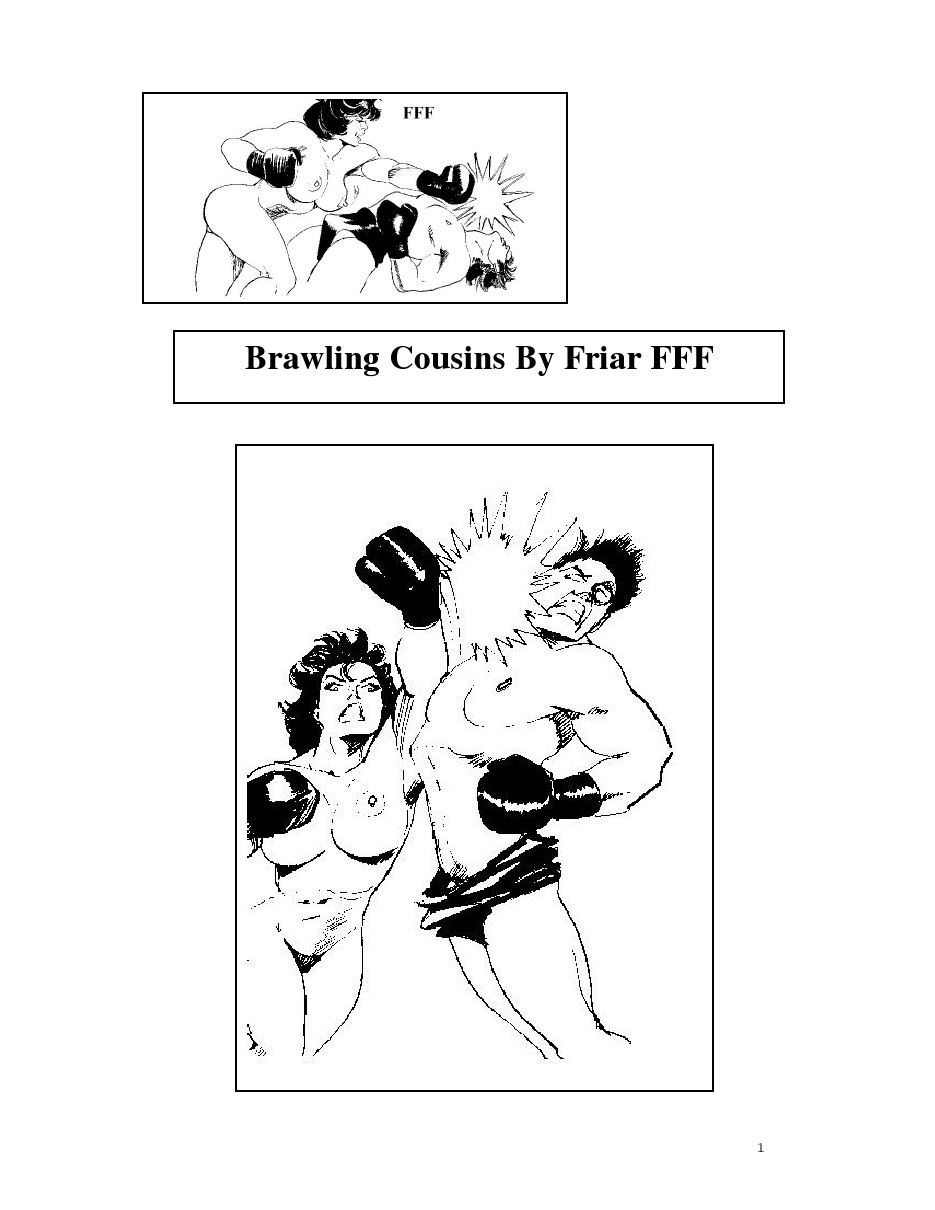 16. TWO GUYS GET THEIR KICK BOX COMEUPPANCE. JON AND CRAIG SEE TWO SLIGHTLY OLDER BUT VERY GOOD LOOKING FEMALE DOING KICK BOX EXERCISING IN THE GYM. THE WATCH THE TWO WOMAN DONNA AND KATIE THEN GET TALKING TO THEM. CRAIG MAKES FUN OF THEIR KICK BOXING AND ENDS UP CHALLENGING THEM TO A BARE KNUCKLE FIGHT. THE FIGHT TAKES PLACE THAT EVENING IN CRAIG'S FLAT, WITNESSED BY THE GUYS AND WOMEN'S FRIENDS DONNA FIGHT CRAIG AND KATIE FIGHT JON. DONNA AND KATE SOUNDLY BEAT CRAIG AND JON LEAVING THEM BRUISED BLOODIED AND KNOCKED OUT COLD. GOOD TOUGH FEMALE ON MALE BARE KNUCKLE ACTION. €4.00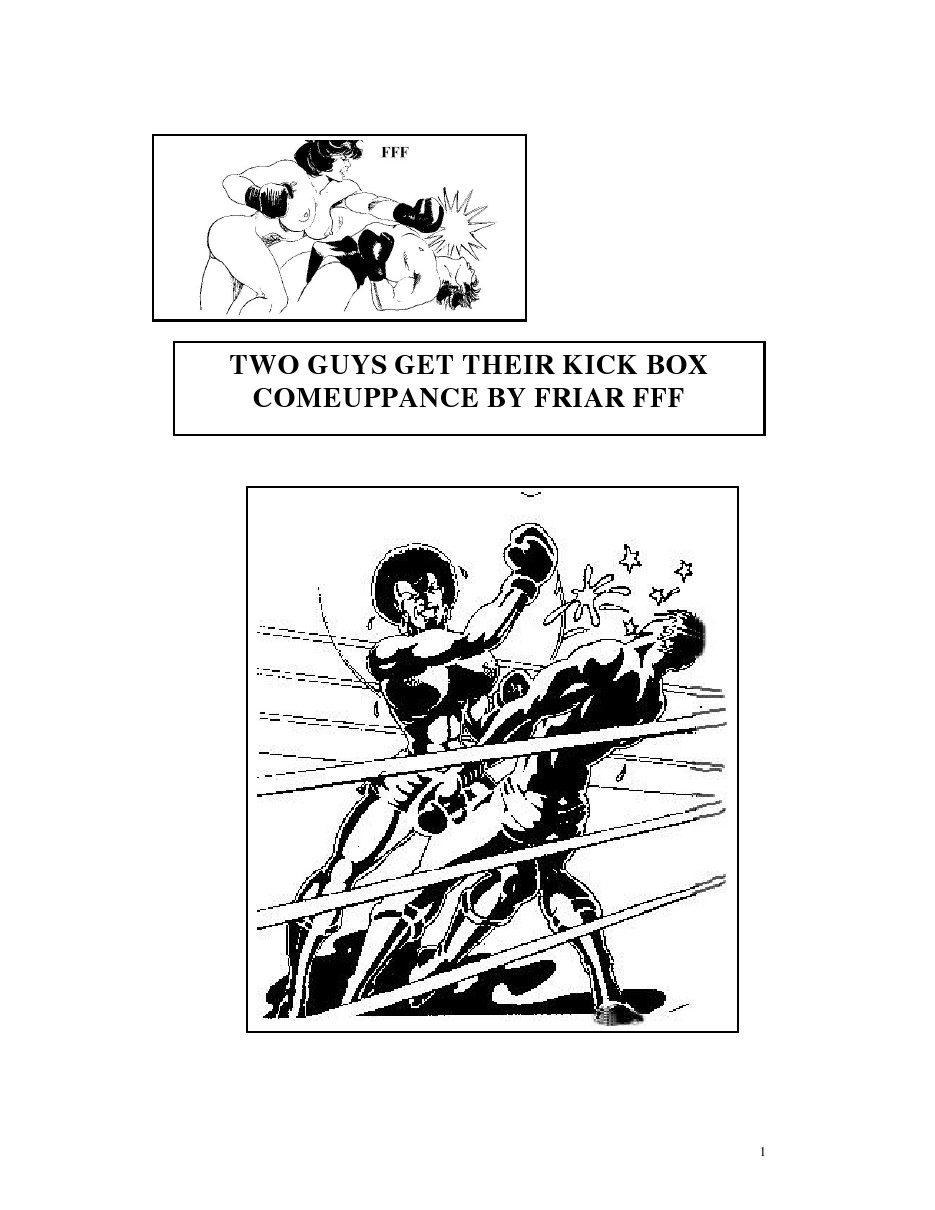 17. KO-OD CO-PILOT. KARL THE CO-PILOT OF A BRITISH AIRWAYS JUMBO TO BARBADOS HELD A PARTY IN HIS ROOM FOR THE TEST OF THE CREW IN BARBADOS. KARL TEASES A YONG AIR HOSTESS ABOUT HER BOXERSIZE KEEP FIT TRAINING. SHE GETS SO ANNOYED WITH KARL SHE CHALLENGE HIS TO A FIGHT. THEY STRIP DOWN TO THEIR UNDERWEAR AND FIGHT BARE KNUCKLED IN FRONT OF THE AIR
CREW. SUSAN A BIG BRATS BEAUTIFUL BLOND EASILY BEATS KARL HITTING ALL ROUND THE ROOM KARL IS BATTERED AND STREAMING WITH BLOOD BY THE TIME SUSAN KNOCKS HIM OUT COLD. TOUGH HARD BARE KNUCKLE MIXED ACTION. €4.00
18. DORMITORY SHOWDOWN. TWO RIVAL SCHOOL HOUSES ONE MALE THE OTHER FEMALE COMPETE TO SEE WHO IS THE BEST HOUSE IN THE SCHOOL. MARS FOR THE BOYS AND PLUTO FOR THE GIRLS. THE GIRLS OF PLUTO HOUSE WIN MOST OF THE FIELD EVENTS REALLY ANNOYING THE BOYS OF MARS HOUSE. THE BOYS OF MARS HOUSE CHALLENGE THE GIRLS OF PLUTO HOUSE TO A BARE KNUCKLE FIGHT TO DECIDE WHICH HOUSE IS THE BEST. DEAN IS THE CHAMPION FOR MAR. VANESSA THE CHAMPION FOR PLUTO, THEY FIGHT IN BOXER SHORTS AND BRA AND PANTIES. VANESSA REALLY TROUNCES DEAN FINALLY KNOCKS HIM OUT AND HE BARLEY LAYS A PUNCH ON VANESSA. TOUGH BRUTAL BARE KNUCKLE MIXED ACTION WITH THE MALE COMING OF MUCH WORST. € 2.00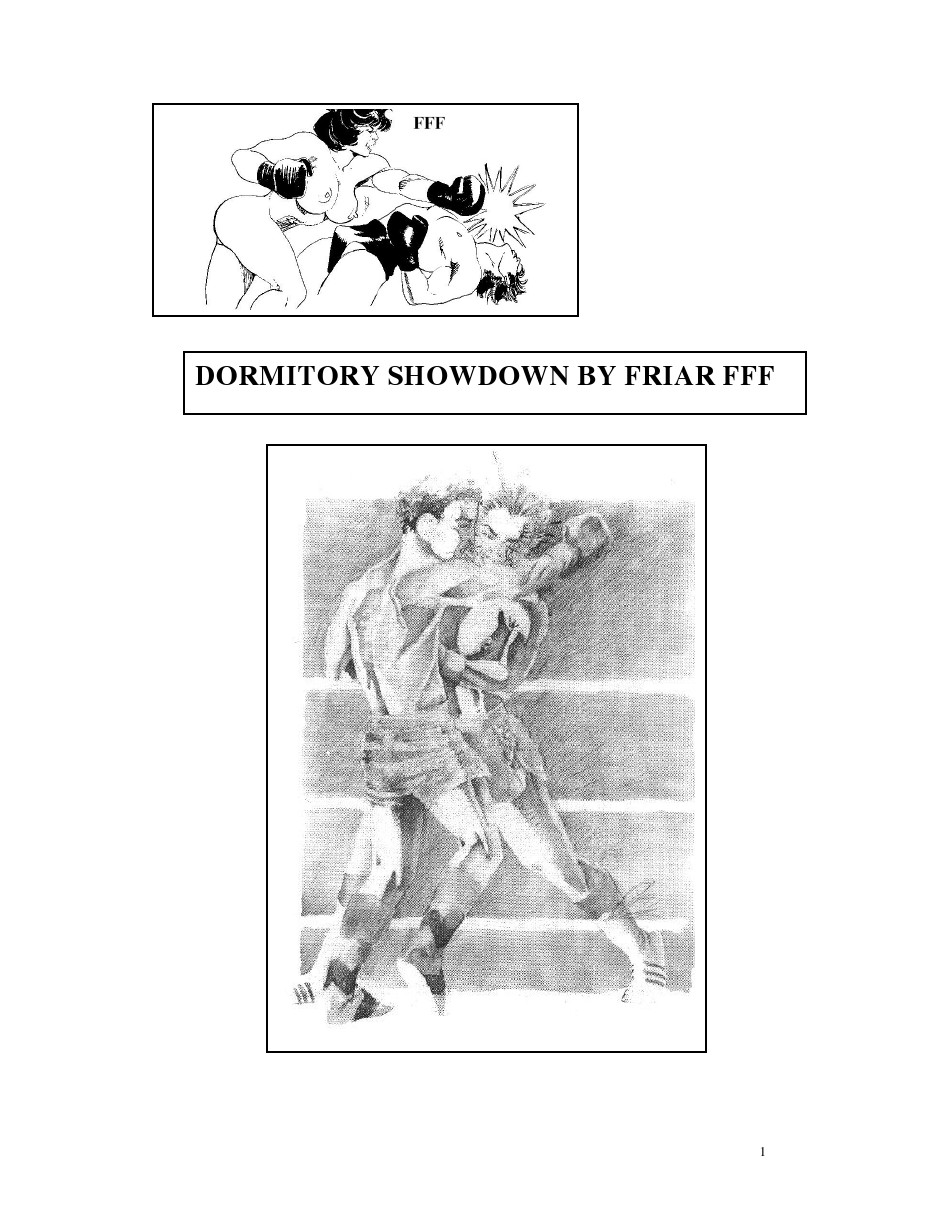 19. MOROCCAN MISHAP. A FILM CREW IS OUT FILMING A TELEVISION SHOW IN MOROCCO. GABI JONES A TWENTY-TWO YEAR OLD FEMALE PRESENTER. WAS ARGUING WITH JOSH RICHARDS THE PRODUCER. GABI WAS FIVE FOOT EIGHT INCHES TALL, WITH A CURVY FIGURE AND LOVELY BIG FIRM BREASTS, SHE HAD TANNED DUSKY SKIN, SHE WAS VERY PRETTY. JOSH WAS TWENTY-EIGHT AND FIVE FOOT INCHES TALL. HE WAS WELL BUILT WITH DARK HANDSOME LOOKS. JOSH WAS VERY CONFIDENT AND QUITE SELF-OPINIONATED.
THEIR ARGUMENT QUICKLY DEGENERATED INTO AN ALL OUT ROW UNTIL INCENSED GABI CHALLENGED JOSH TO A BARE KNUCKLE FIGHT IN FRONT OF THE FILM CREW. THEY STRIP DOWN TO THEIR UNDERWEAR, GABI IN BRIEF BLACK TIGHT FITTING VIRTUALLY SEE THROUGH PANTIES. JOSH IN TIGHT FITTING WHITE COTTON BOXER SHORTS.
GABI ATTACK TAKING THE ADVANTAGE AND FINDS SHE IS A MUCH BETTER FIGHTER THAN JOSH. SHE POUNDS JOSH'S HEAD WITH HOOKS AND UPPERCUTS, THEN PUTS HIM DOWN WITH A BLOW TO HIS SOLAR PLEXUS. JOSH NEVER RECOVERS FROM THIS AND GABI POUND HIM WITH HER FISTS PUTTING HIM DOWN AGAIN AND FINALLY FOR A KO LEAVING BEATEN AND BLOODIED. TOUGH MIXED BOXING ACTION WITH THE MALE COMING OFF MUCH WORST. €2.00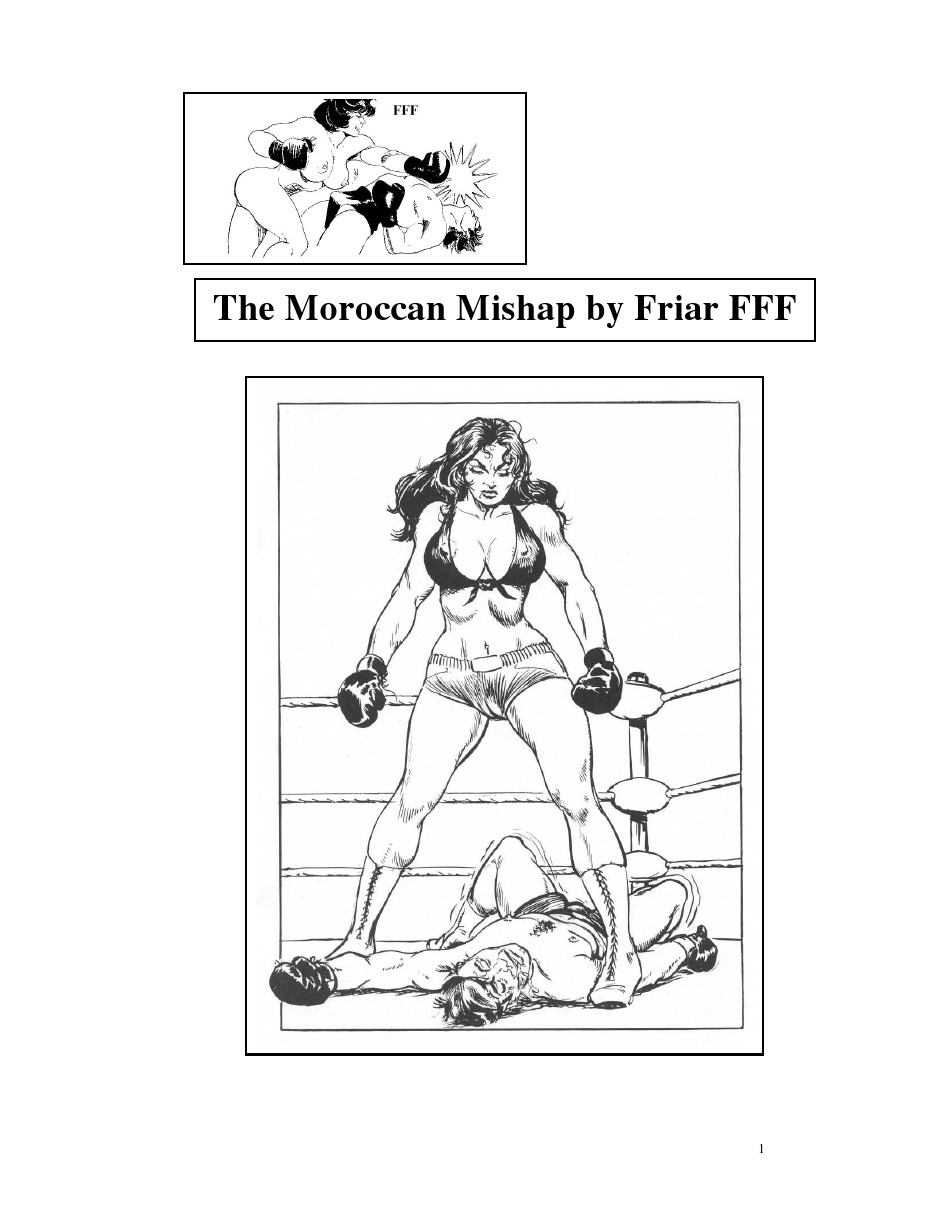 20. ITALIAN FRACAS. A BRITISH FILM UNIT ARE TAKING A BREAK FROM FILMING, AT THEIR HOTEL IN ITALY. PIERS TWENTY-FIVE A FILM UNIT MEMBER, PLAYS A PRACTICAL JOKE ON THE FILM UNIT'S PRESENTER DONNA TWENTY-TWO YEAR OLD BEAUTIFUL BLONDE WITH LARGE BREASTS. PIERS NOTICED DONNA SUN BATHING TOPLESS, AND THREW A GLASS OF WATER ON HER, TO SEE HER BREASTS. DONNA SLAPPED PIERS AND HE TRIED TO HIT HER BACK SHE BLOCKED THE MOVE AND A FIST FIGHT STARTED. THAT WAS WITNESSED BY OTHER MEMBERS OF THE FILM UNIT. THEY SAW DONNA DESTROY PIERS, GIVING HIM A SOUND BEATING, LEAVING HIM BLOODIED AND BRUISED. PIERS FAILED TO LAND A PUNCH ON DONNA. TOUGH MIXED BARE KNUCKLE BOXING. €2.00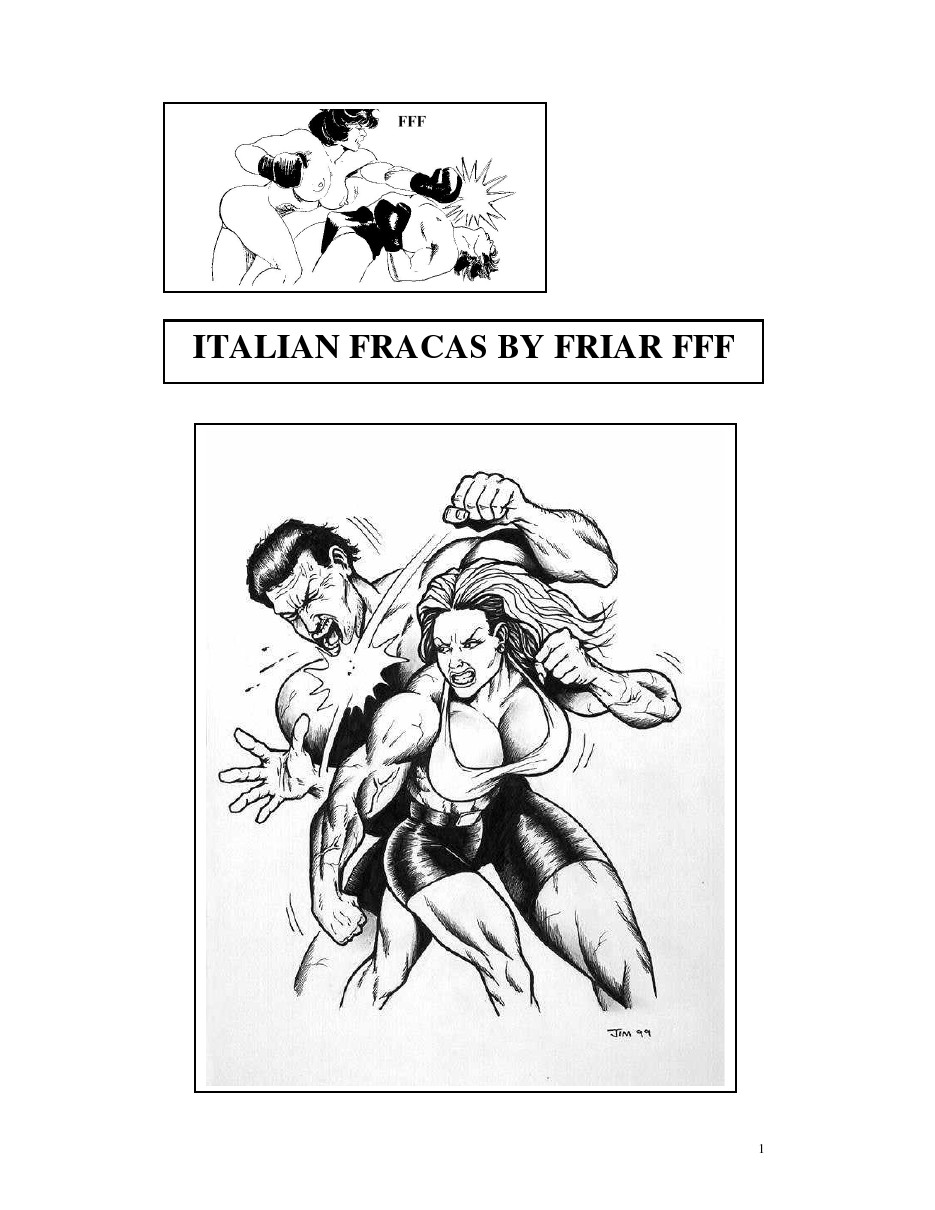 21 THE NOT SO FRIENDLY FAMILY BOXING CLUB PART 2. HOT CO-ED BOXING ACTION CONTINUES AT THE NOT SO FRIENDLY FAMILY BOXING CLUB. PART 2 TAKES UP WHERE PART 1 ENDED. THE NEXT BOUT IS BETWEEN DEREK COUPER AND HIS TEENAGE DAUGHTER MELISSA. IN PART ONE IT WAS MOTHER AGAINST SON. IN PART 2 ITS FATHER AGAINST DAUGHTER DEREK COUPER THIRTY NINE FIGHTS MELISSA COUPER NINETEEN. THEY HAVE A LONG TOUGH PUNISHING BOUT THAT SWING BACK AND FORTH AS THE POUND EACH OTHER BODIES MERCILESSLY BUT MELISSA FINALLY MANAGES TO BEAT HER FATHER WITH KO.
AFTER MELISSA'S WIN MANY OF THE FEMALE BOXERS WATCHING WANTED TO FIGHT EITHER DARREN COUPER MELISSA'S SEVENTEEN YEAR OLD BROTHER OR ROBERT JONES SOME OF THEM BOTH. AS THERE WASN'T ENOUGH TIME TO HOLD THAN MANY MATCHES THAT NIGHT IT WAS DECIDE TO HOLD A LADIES NIGHT SPECIAL WHEN THE FOUR FEMALE BOXERS SARAH JONES, PAT JARVIS, JODIE CUMMINGS AND JANICE RICHARDS WOULD ALL BE ABLE TO BOX DARREN COUPER AND ROBERT JONES.
ALL THE FEMALE BOXERS ATTENDED THE LADIES NIGHT SPECIAL BUT ONLY TOW MALE BOXERS WERE INVITED DARREN AND ROBERT. IT WAS DECIDE THAT THE MALE BOXER WOULD HAVE TO FIGHT A ONE MINUTE ROUND WITH EACH OF THE FOUR FEMALE BOXERS. THE LADIES DREW LOTS TO SEE WHICH MALE BOXER FOUGHT FIRST AND IN WHAT ORDER THE LADIES WOULD BOX WITH HIM. ROBERT WAS CHOSEN TO FIGHT FIRST AND HE WOULD HAVE TO BOX SARAH JONES HIS PARTNER FIRST, FOLLOWED BY PAT JARVIS, THEN JODIE CUMMING AND FINALLY JANICE RICHARDS. DARREN WOULD HAVE TO FIGHT THE FOUR FEMALE BOXERS IN THE SAME ORDER AFTER THEY HAD FINISHED WITH ROBERT.
ROBERT FOUGHT FOUR BRUTAL, PUNISHING AND BLOODY ROUNDS WITH THE FOUR FEMALE BOXERS. HE WAS KO'D BY HIS PARTNER SARAH BEFORE THE FINAL BELL SOUNDED. PAT JARVIS SUBJECTED ROBERT TO ANOTHER BEATING AND ANOTHER KO. ROBERT SUFFERED A SIMILAR PAINFUL FATE AT THE GLOVES OF JODIE CUMMINGS. JANICE RICHARDS ALSO POUNDED ROBERT MERCILESSLY TO KO. ROBERT WAS LEFT BLOODIED AND BRUISED BY HIS FOUR BOUTS HAVING TAKEN NUMEROUS LOW BLOWS TO THE BALLS BY ALL FOUR FEMALE OPPONENTS.
DARREN FATE WAS EVEN WORSE THAN ROBERT'S HE WAS BEATEN BY TKO TECHNICAL KNOCKOUT DUE TO FORCED EJACULATIONS BY THE FIRST THREE FEMALE BOXERS. JANICE RICHARDS DEFEATED HIM WITH A KO FAILING TO GET A TKO SHE USED HE GLOVE TO WANK HER DEFEATED MALE TEENAGE OPPONENT TO EJACULATION IN FRONT OF THE CHEERING FEMALE BOXERS.
EXCITING TOUGH AND SEXY MIXED BOXING MATCHES A GREAT BATTLES OF THE SEXES WITH MALE BEATEN AND ABUSED PHYSICALLY AND SEXUALLY. €4.00.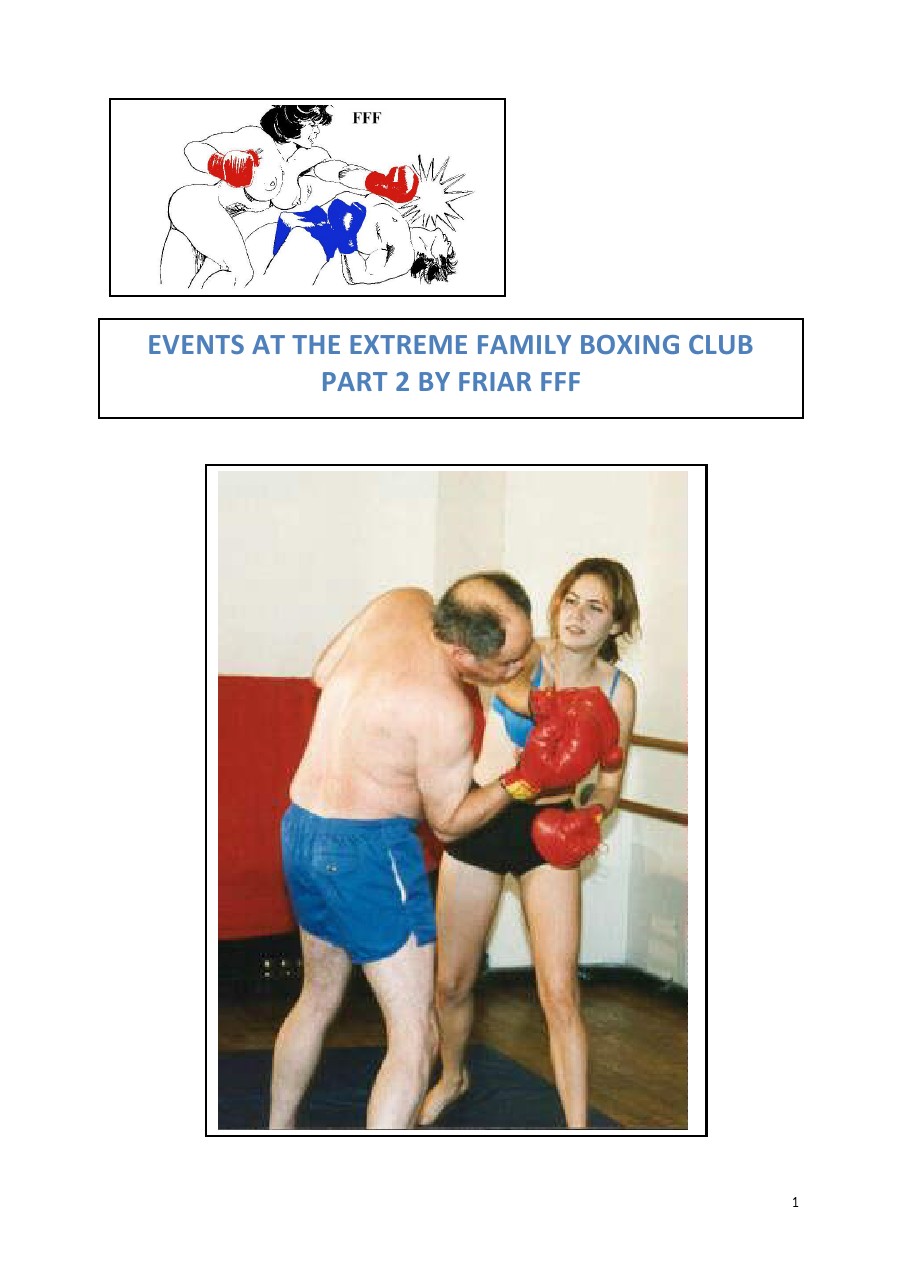 22 MALE BOXER BEATEN AND DOMINATED INTO BONDED LABOUR. JOSH HAD BEEN LEFT IN DEBT BY HIS FATHER, A HUGE DEBT THAT HE COULD NOT REPAY. HE WAS FACING BANKRUPTCY, AND PENAL SERVITUDE FOR HIS DEBTS. JOSH WOULD BECOME A BONDED LABOURER, EITHER AS A FIELD HAND OR ON THE CHAIN GANG FOR THE STATE. JOSH USED HIS POSITION, AS AN UNDERGROUND BACK YARD BOXER TO EARN EXTRA MONEY TO TRY AND PAY OFF HIS DEBTS. HE HIRED HIMSELF OUT TO GYMS, TO SPAR WITH THEIR TOP PROFESSIONAL BOXERS. THE PAY WAS GOOD BUT NOT NEARLY ENOUGH, AND OBTAINED AT A HIGH PRICE OF HARD BEATINGS. HE HAD A MONTH LEFT BEFORE THE DEBT COURT RULED ON HIS BANKRUPTCY AND SENTENCED HIM TO PENAL SERVITUDE. HE WAS SPARRING IN ONE THE TWO GYMS, HE HIRED SERVICES TO EVERY WEEK, FIGHTING HARD AND BEING POUNDED AS USUAL, BY THE TOP PROFESSIONAL BOXER. HIS SPARRING SESSION ALWAYS TOOK PART WHEN THE GYM WAS EMPTY OR HAD A FEW OTHER BOXERS AROUND. BUT THIS TIME HE NOTICED A LARGE MUSCULAR FEMALE WATCHING THEM. SHE WAS PAM A TOUGH FEMALE BOXER, WHO SPECIALISED IN FIGHTING AND BEATING MALE OPPONENTS. SHE WAS LOOKING FOR A MALE SPARRING PARTNER AND SHE HAD BEEN TOLD JOSH WOULD BE A GOOD CANDIDATE. PAM HAD COME TO CHECK HIM OUT. JOSH SEEMED WELL SUITED HE WAS GOOD BUT NOT SO GOOD SHE COULD NOT BEAT HIM. HE WOULD BE A SPARRING PARTNER TESTING HER BUT NOT THREATENING HER. ALSO HE COULD BE THE IDEAL PERSON FOR WHAT SHE HAD IN MIND, AS AN EXTRA TO BEING HER SPARRING PARTNER. BUT THAT WOULD ONLY BECOME KNOWN, ONCE SHE HAD SPARRED WITH HIM, TESTED HIM, TO HIS LIMITS AND BEYOND. SHE HAD BEEN TOLD, HE WAS DEEPLY IN DEBT AND THAT WOULD MAKE HIM EAGER TO ACCEPT HER OFFER. PAM ENTERED THE MEN'S LOCKER ROOM WHEN THE GYM OWNER LEFT. JOSH WAS SAT THERE ON A BENCH IN JUST HIS BRIEFS. WHEN JOSH GOT OVER THE SHOCK OF PAM AND WOMAN IN THE MEN'S LOCKER ROOM, THEY GOT DOWN TO NEGOTIATIONS, AND JOSH AGREED TO A TRIAL SPARING SESSION, WITH THE PROMISE OF GOOD MONEY, IF HE PROVED ACCEPTABLE ON THE BASIS THAT HE WOULD ONLY SPAR WITH PAM FROM THEN ON. PAM OFFERED MORE THAN BOTH GYMS WERE PAYING HIM, SO HE ACCEPTED.
JOSH HAD NEVER BOXED WITH A FEMALE OPPONENT AND HE WAS CONFIDENT IN FAIR EXCHANGE HE, COULD BEAT PAM, EVEN THOUGH SHE WAS HEAVIER AND NO DOUBT STRONGER THAN HIM. BUT HIS FIRST BOUT AND SPARRING SESSION TURNED TO BE ANYTHING, BUT A FAIR EXCHANGE. PAM INSISTED THEY BOX WITHOUT ANY PROTECTIVE GEAR AND SUPPLIED JOSH WITH TWELVE OUNCE WHITE GLOVES, WHILE SHE FOUGHT WITH BLACK EIGHT OUNCE GLOVES. THEY BOXED IN HER SPECIAL FIGHT ROOM AN UPSTAIRS BEDROOM, WITH PADDED WALLS AND FLOORS, WITH ONE SINGLE BULB, FOR ILLUMINATION, THAT LEFT THE ROOM DIMLY LIT. JOSH FOUGHT BRAVE AND HARD BUT HIS TWELVE OUNCE GLOVES HARDLY EFFECTED PAM, WHILE HER EIGHT OUNCE GLOVES, TOOK A CRUEL TOLL OF JOSH. THE DIM LIGHT MADE IT HARD TO SEE PAM'S BLACK GLOVES, WHILE PAM COULD EASILY SEE JOSH'S WHITE GLOVES. JOSH RECEIVED A SUSTAINED BEATING AT PAM'S HANDS, AND TO HIS HORROR, HE FOUND HE LIKED IT, LOSING TO A WOMAN EXCITED HIM. PAM LIKED HIS PERFORMANCE AND PARTICULARLY, THAT HE ENJOYED LOSING TO HER AND WAS AROUSED BY IT. HE SEEMED THE IDEAL CANDIDATE, FOR HER REGULAR SPARRING PARTNER AND WHAT ELSE SHE HAD IN MIND FOR HIM. PAM GLOVES BEAT JOSH SENSE LESS WITH REPEATED LOW BLOWS TO KO AND TKO BY FORCED EJACULATION. THEN SHE USED JOSH'S NAKED BODY, AS HER HUMAN PUNCH BAG. IMPRESSED BUT STILL NOT SURE, PAM MADE JOSH RETURN FOR A SECOND SPARRING SESSION. BUT THIS TIME SHE LET HIM USE THE SAME SIZE EIGHT OUNCE GLOVES AS HER, BUT THE RESULT WAS THE SAME A COMPLETE BEAT DOWN TO KO TKO, AND HE WAS USED AS HER NAKED PUNCH BAG AGAIN. PAM WAS EVEN HAPPIER WITH THE SECOND SPARRING SESSION, BUT THOUGHT ONE MORE SESSION WOULD BE NEED TO BE FULLY SURE. JOSH RETURNED TWO WEEKS LATER FOR THIRD SPARRING SESSION WITH PAM. IT WAS HIS THIRD HARD COMPLETE BEAT DOWN TO KO AND TKO, BUT THIS TIME HE WAS SPARRED BEING USED AS HER PUNCH BAG AND TOLD HE WAS READY FOR WHAT SHE HAD PLANNED FOR HIM.
JOSH WOULD HAVE TO SPAR WITH TWO OF PAM'S YOUNG FEMALE BOXERS, SHE WAS TRAINING UP TO FIGHT AND BEAT MALE OPPONENTS, TO BE YOUNGER VERSIONS OF HERSELF. THEY HAD FOUGHT AND SPARRED WITH EACH OTHER AND PAM, BUT NOT SO FAR WITH A MALE OPPONENT. JOSH WAS GOING TO BE THEIR FIRST MALE OPPONENT, TO GET THE USE TO FIGHTING AND BEATING MALE OPPONENTS. PAM GAVE JOSH THREE WEEKS TO RECOVER THEN HE WAS BACK TO SPAR WITH THE TWO YOUNG FEMALE BOXERS. TRUDY AND JENNIFER TURNED OUT TO BE TWO TOUGH AND SADISTIC BOXERS, WHO SHOWED HIM NO MERCY. JOSH HAD TO FIGHT AS USUAL IN BRIEFS AND GLOVES, THE GIRLS HAD FULL BODY AND HEAD PROTECTION SO AGAIN JOSH'S GLOVES HAD NO EFFECT ON THEM. HE HAD TO GO THREE MINUTES WITH EACH AND THE BATTERED MERCILESSLY TO KNOCK DOWN IN THE FIRST BOUT AND KO IN THE SECOND. PAM WANTED TO BRING THE KILLER INSTINCT OUT IN THE TOW GIRLS WHEN FIGHTING MALE OPPONENTS, AND WAS SURE THIS WAS THE BEST WAY WHEN HE WAS REVIVED JOSH THEN HAD TO TAKE THEM BOTH ON TOGETHER ALTHOUGH THEY HAD TO REMOVE THEIR PROTECTIVE EQUIPMENT. JOSH TOOK AND EVEN HARDER AND MORE SADISTIC BEAT DOWN, TO KO AND TKO. JOSH WAS THEN HUNG NAKED AND USED AS THEIR HUMAN PUNCH BAG. HE WAS BEATEN SO BADLY PARTICULARLY HIS COCK AND BALLS THAT HE ENDED UP IN HOSPITAL FOR SEVERAL WEEKS. WHILE IN HOSPITAL HE WAS DECLARED BANKRUPT AND MADE A PANEL LABOURER, HE WAS ONLY SPARRED THE STATE SLAVE FARM, OR CHAIN GANG BY BECOMING PAM'S BONDED SERVANT COME SLAVE, HER REGULAR SPARRING PARTNER, TO BE HIRED OUT TO FEMALE FIGHTERS AND DOMINANTS, TO HELP PAY OFF HIS DEBTS. BRUTALLY EXCITING ,TOUGH AND SEXY MIXED BOXING MATCHES A GREAT BATTLES OF THE SEXES WITH THE MALE BEATEN AND ABUSED PHYSICALLY AND SEXUALLY INTO PENAL SERVITUDE. €4.00.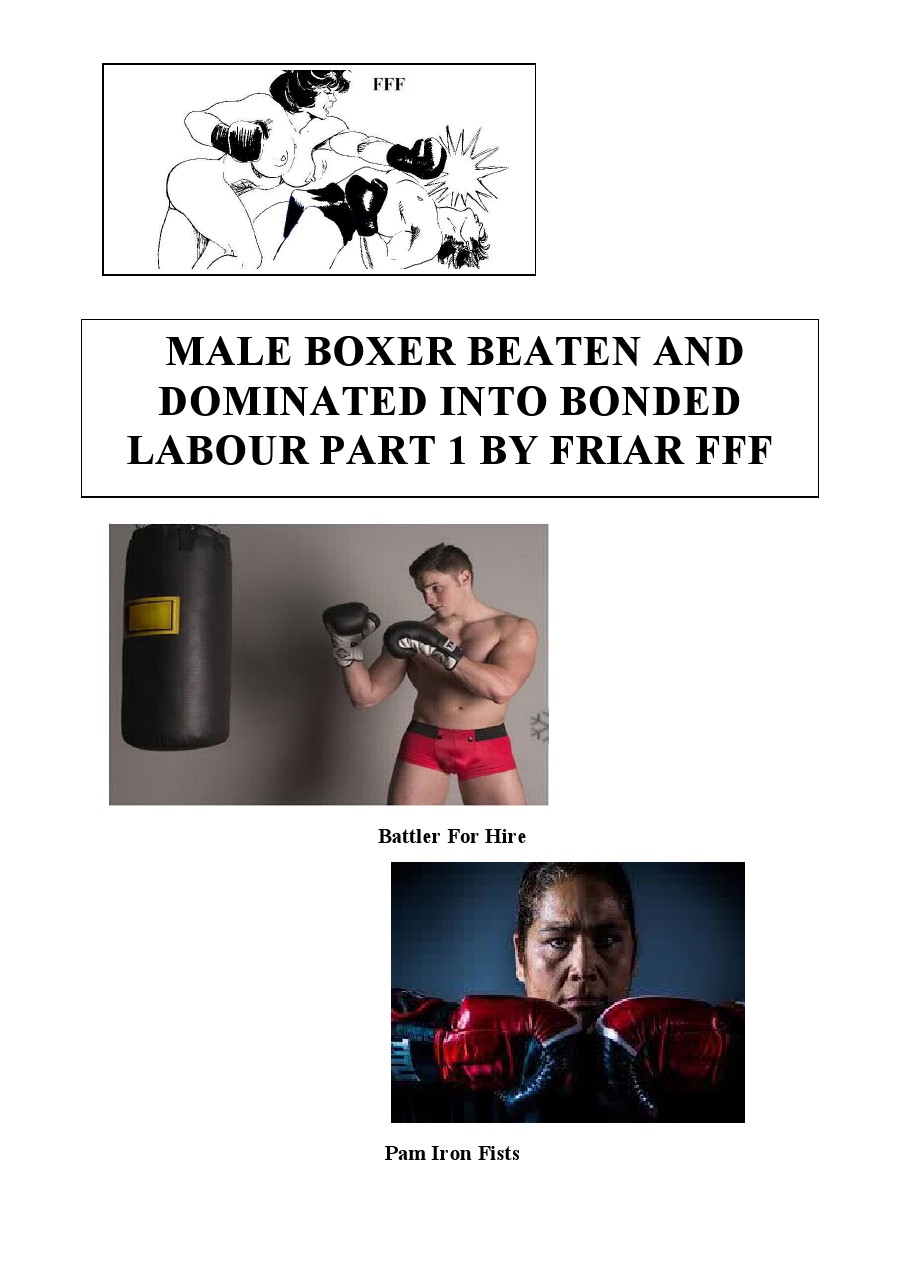 23 BOXERCISE BOY. BOXERCISE BOY WAS A GREAT JOB FOR A MALE BOXER, WHO HAD MADE A HABIT OF LOSING TO FEMALE OPPONENTS, PARTICULARLY ONE, WHO WAS SEXUALLY AROUSED, BY THE PROSPECT. JANN DEFINITELY FITTED THE DESCRIPTION, MAKING A HABIT OF LOSING TO FEMALE OPPONENTS, BEING EXCITED BY IT. HE WAS BASED IN THE CZECH REPUBLIC. HE EARNED A LIVING, BEING A WARM UP FIGHTER AGAINST TOP FEMALE BOXERS, AT THE START OF FEMALE BOXING TOURNAMENTS. AS ALL HIS OPPONENTS WERE TOP FEMALE BOXERS, TAKING PART IN THE TOURNAMENT, JANN ALWAYS LOST. NOT ONLY LOST, BUT WAS ALSO PUNISHED, BY HIS OPPONENTS. ALTHOUGH GALLING AT FIRST, HE GREW TO LIKE IT, EVEN CRAVE IT. WHEN JANN TOOK TO RING FOR ANOTHER BOUT, WITH A FEMALE OPPONENT, HE DID NOT KNOW THAT HIS LIFE WOULD CHANGE. IN THE AUDIENCE, WERE TWO YOUNG FEMALE BOXERS AND FEMALE BOXING FANS, FROM ENGLAND. SARAH AND BARBARA, LIKE ALL THEY OTHERS WATCHING, ENJOYED THE MIXED OPENING BOUT, WHERE JANN GOT A ANOTHER DRUMMING. OVER THE THREE DAYS OF THE TOURNAMENT, THEY WATCH JANN FIGHT AND LOSE AGAINST THREE FEMALE OPPONENTS. THEY BOTH, SO WANTED TO BE, THE FEMALE OPPONENT BOXING AND BESTING THE MALE OPPONENT. BY LUCK IT TURNED OUT THAT THEY DID AND IT ALSO CHANGED JANN'S LIFE FOR EVER. AFTER THE LAST NIGHT OF THE THREE DAY TOURNAMENT, SARAH AND BARBARA WENT FOR A DRINK IN A SMALL BAR, BY THE FIGHT VENUE. TO THEIR DELIGHT, THEY FOUND THE GUY, JANN, DRINKING AT THE BAR, BY HIMSELF. WHEN THEY ESTABLISHED THAT THIS JANN, WAS SAME MAN, WHO BOXED IN THE WARM UP BOUTS. THEY ASKED WHY HE KEPT DOING IT, AS HE LOST EVERY BOUT. JANN TOLD THEM FOR THE MONEY, IT HELPED HIM EARN A LIVING. BARBARA AND SARAH SUSPECTED THERE WAS MORE TO IT THAN THAT AND THEY WERE RIGHT. THEY ASKED JANN IF HE WOULD BOX AND SPAR WITH ANYONE WHO PAID HIM. HE TOLD YES, IF THE MONEY WAS GOOD, THEN TOLD THEM, WHAT HE GOT PAID, FOR A TOURNAMENT. THEY ASKED HIM IF THEY WOULD BOX WITH THEM FOR FIVE HUNDRED EUROS. JANN AGREED, BUT TOLD THEM HE NEEDED A COUPLE OF DAYS, TO GET OVER THIS THREE OPENING BOUTS. ALSO HE HAD NO GLOVES. BARBARA AND SARAH LET HIM REST FOR TWO DAYS AND PURCHASED GLOVES, FOR ALL THREE OF THEM. JANN MET THEM AND BOXED WITH BOTH OF THEM IN THEIR HOTEL ROOM TWO DAYS LATER. IT TURNED OUT TO BE A LIFE CHANGING EVENT.
JANN CERTAINLY EARNED HIS FIVE HUNDRED EUROS, DURING TWO HARD, SPARRING SESSION, WITH BARBARA AND SARAH, OVER TWO NIGHTS. BARBARA AND SARAH HAD REALLY ENJOYED THERE SPARRING SESSIONS WITH JANN PUNISHING HIM JUST AS MUCH AS THE FEMALE BOXERS, IN THE RING HAD. THEY ALSO DISCOVERED JANN'S SECRET, AS THEY ALL BOXED, IN JUST THEIR UNDERWEAR, THAT HE ENJOYED LOSING AND BEING PUNISHED BY FEMALE OPPONENTS. IN JUST HIS LITTLE BRIEFS, IT WAS OBVIOUS, JUST HOW HARD AND EXCITED, HE WAS. THEY ENJOYED IT SO MUCH, THEY WONDERED, IF HE WAS THE MALE BOXER THEY WERE LOOKING FOR, TO BE A MORE REGULAR SPARING PARTNER, AND TO RUN THE BOXERCISE CLASSES, THEY RAN TWICE A WEEK. SO THEY INVITED JAN OVER FOR A WEEKEND, SO THEY COULD SPAR WITH HIM AGAIN, AN INTRODUCE HIM TO ONE OF BOXERCISE CLASSES. THEY BOTH HAD GOOD SPARRING SESSIONS WITH JANN PUNISHING AND MAKING HIM EXCITED. HIS INTRODUCTION THE BOXERCISE CLASS WENT WELL, THE OLDER LADIES REALLY LIKED JANN RUNNING THE SPARRING SESSIONS, OF THE CLASS. BEFORE JANN WENT HOME, THEY ASKED HIM IF HE WANTED TO RUN THE BOXERCISE CLASSES, FULL TIME. JANN LIKED THE IDEA BUT WAS UNSURE ABOUT GIVING UP HIS JOB BOXING IN THE WARM ROUNDS, FOR THE FEMALE BOXING TOURNAMENTS. SO JANN RETURNED TO THE CZECH REPUBLIC, TO THINK ABOUT IT. WHEN HE GOT A PHONE CALL FROM ENGLAND A FEW WEEKS LATER, HE TOLD BARBARA AND SARAH, HE HAD DECIDED TO COME TO THE UK, TO RUN THE BOXERCISE CLASSES.
ONCE IN ENGLAND JANN RAN THE TWO EXISTING BOXERCISE CLASSES, TO THE DELIGHT OF THE OLD FEMALE PUPILS. ALL FOUR OF THEM ENJOYED MAKING HIS SUFFER, AS MUCH AS THEY COULD, IN THE SPARRING SESSIONS, OF THE CLASSES. EVEN MORE SO WHEN THEY FOUND OUT, HOW MUCH IT EXCITED HIM AND HE LIKE IT. FRIENDS OF EACH LADIES CLASS, MADE ANOTHER BOXERCISE CLASS, SO JANN WAS RUNNING THREE A WEEK. WHEN THE LADIES FROM THE THREE CLASSES WENT ON HOLIDAY TOGETHER, FOR A WEEK, JANN WAS AT A BIT OF A LOOSE END. THEN BARBARA AND SARAH, TOLD HIM THEY BOTH WANTED TO SPAR WITH HIM AGAIN. THEY WERE A MERCILESS AS EVER, SLOWLY WEARING HIM DOWN AND THEN REALLY PUNISHING HIM. SO MUCH SO, THAT BARBARA ACTUALLY MADE HIM CUM IN HIS BRIEFS. WHEN THE LADIES OF THE BOXERCISE CLASSES FOUND OUT THE WERE DETERMINED TO MAKE HIM CUM, AS WELL. IT GOT TO THE POINT WHERE JANN WAS MADE TO CUM, AT LEAST ONCE, IN EVERY CLASS, EVERY WEEK. JANN WAS BATTERED BRUISED AND DRAINED, BUT VERY HAPPY TO BE THE LADIES, BOXERCISE BOY. TOUGH AND SEXY MIXED BOXING ACTION GREAT ONE SIDED BATTLES OF THE SEXES WITH THE MALE BEATEN AND ABUSED PHYSICALLY AND SO SEXUALLY EXCITED HE WAS EVENTUALLY DRIVEN TO FORCED EJACULATION. €4.00.