JG ARTIST FEMALE V FEMALE FIGHTING STORIES PAGE
New female fighting storybook extracts blog
'battle-annals female fighting stories extracts' read extracts from the female fighting storybooks available here on the new blog


http://battleannalsfemfightextracts.blogspot.com
JG ARTIST FEMALE V FEMALE FIGHTING STORIES LIST

1. EBONY IVORY PART 1. MERYL AND JANET'S FIRST CAT FIGHT. MERYL BLOND WHITE AMAZONIAN CHAMPION RING WRESTLER. WRESTLES JANET A BLACK CHAMPION FEMALE APARTMENT WRESTLER. THE TWO FEMALE TIGERS WRESTLE AT JANET'S HOUSE WITH JANET'S HUSBAND ROBERT ACTING AS REFEREE. THEY AGREE ON A FORFEIT FOR THE LOSER A NAKED FACE SITTING BY THE WINNER. MERYL SOUNDLY BEATS JANET HUMILIATING HER IN FRONT OF HER HUSBAND AS MERYL'S FRIEND BRIAN. TOUGH SEXY FEMALE CAT FIGHTING. ILLUSTRATED BY JG, LINE ART BLACK AND WHITE IMAGES. €5.00
Story extract available to read, on the battle annals female fighting stories extracts blog, link at the top of the page.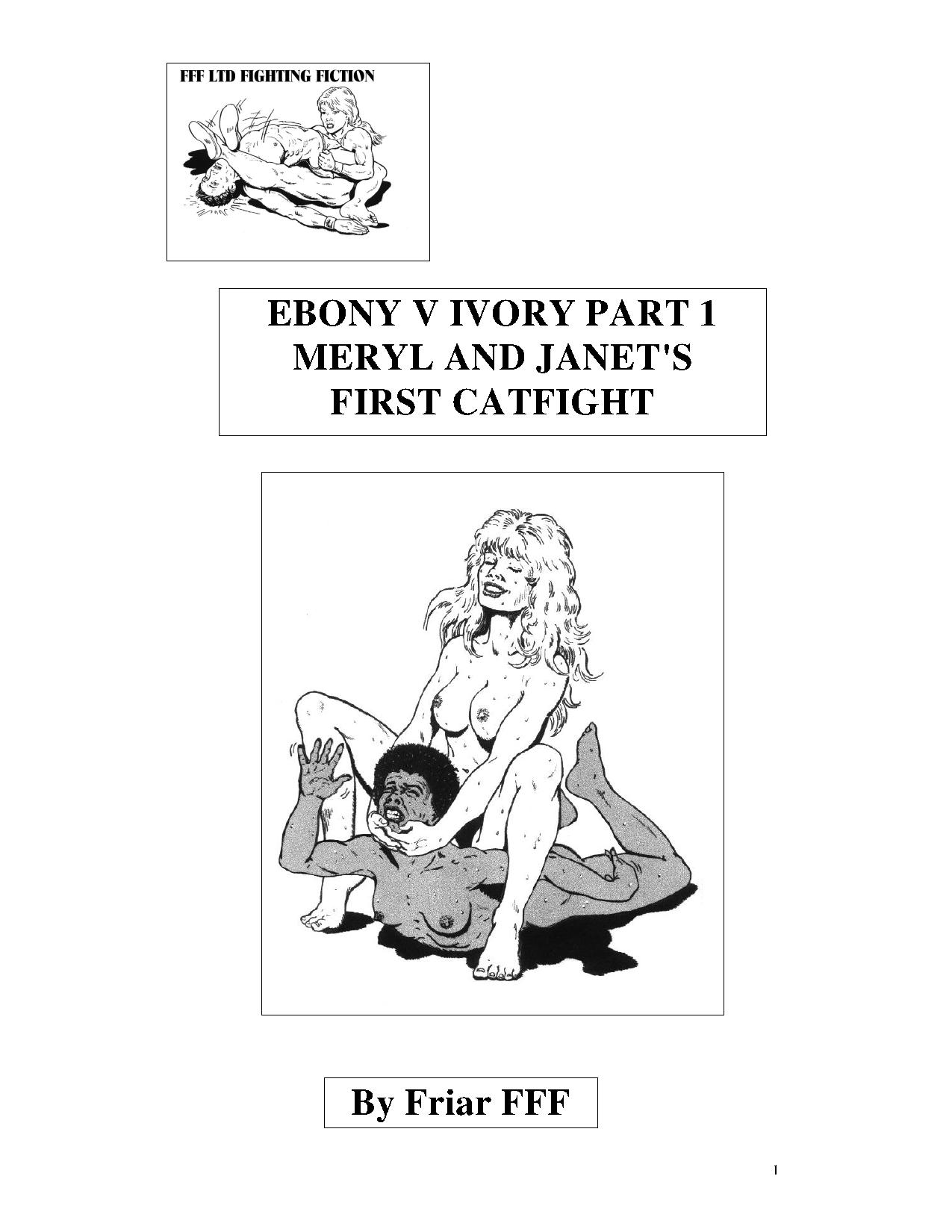 2. EBONY V IVORY PART 2. MERYL AND JANET MEET FOR A REMATCH. THE BLOND AMAZONIAN TIGER BEATS AND HUMILIATES JANET AGAIN IN FRONT OF BRIAN AND ROBERT. MORE TOUGH SEXY FEMALE WRESTLING ACTION, FEATURING PHYSICAL AND SEXUAL ABUSE. JANET HAS TO SUFFER THE SAME FORFEIT AS SHE DID AFTER THEIR FIRST MATCH. ILLUSTRATED BY JG, LINE ART BLACK AND WHITE IMAGES. €5.00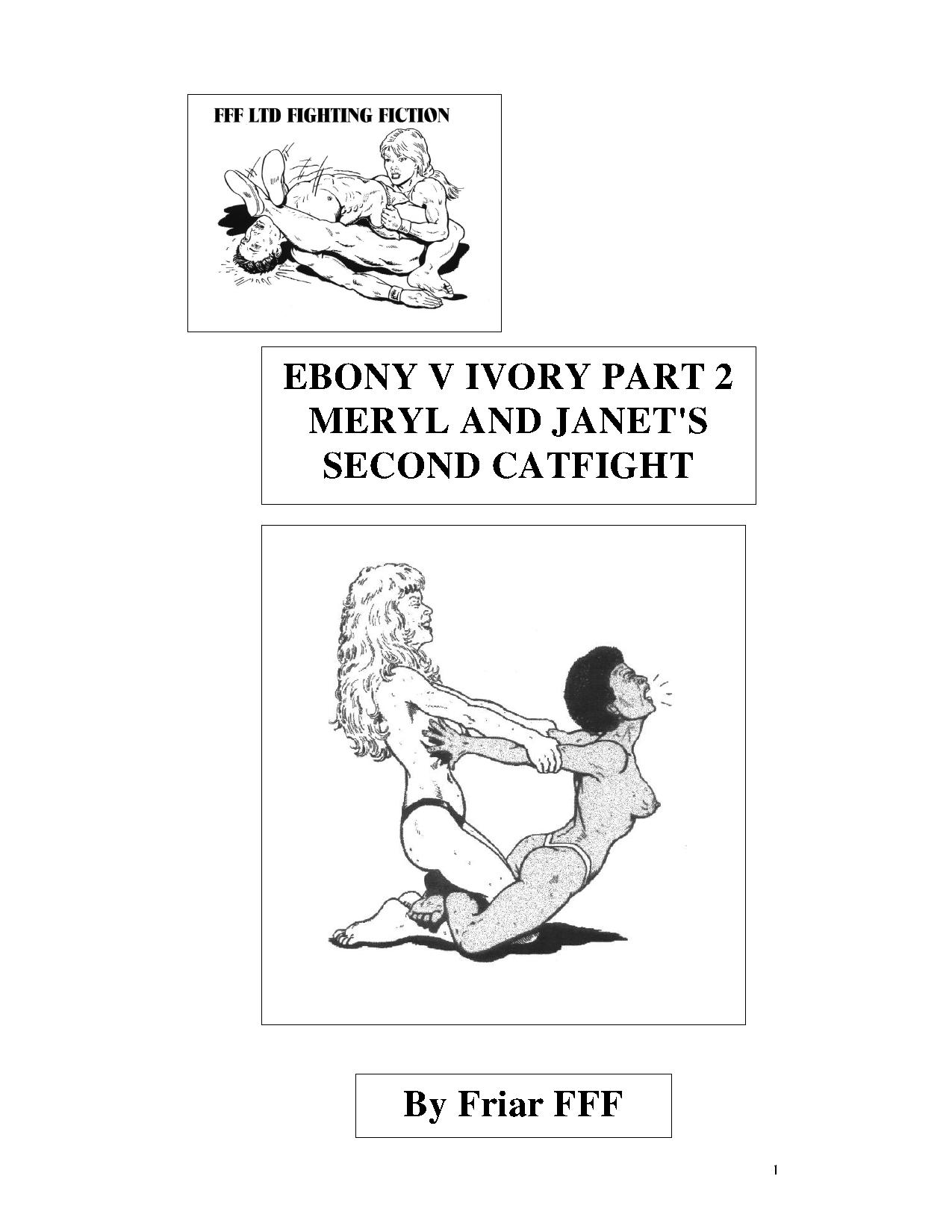 3. EBONY V IVORY PART 3. JANET AND MERYL HAVE A THIRD UNPLANNED CAT FIGHT. JANET DISCOVERS MERYL FLIRTING WITH HER HUSBAND ROBERT. SHE CHALLENGES MERYL TO ANOTHER FIGHT. MERYL ACCEPTS EXPECTING TO TROUNCE JANET AGAIN. HOWEVER THIS TIME JANET GETS THE UPPER AND TROUNCES MERYL. THEY AVE ANTHER TOUGH BRUTAL CAT FIGHT BUT THIS TIME WITH MERYL ON THE RECEIVING END. THIS TIME ITS MERYL WHO FACES THE FORFEIT. ILLUSTRATED BY JG, LINE ART BLACK AND WHITE IMAGES. €5.00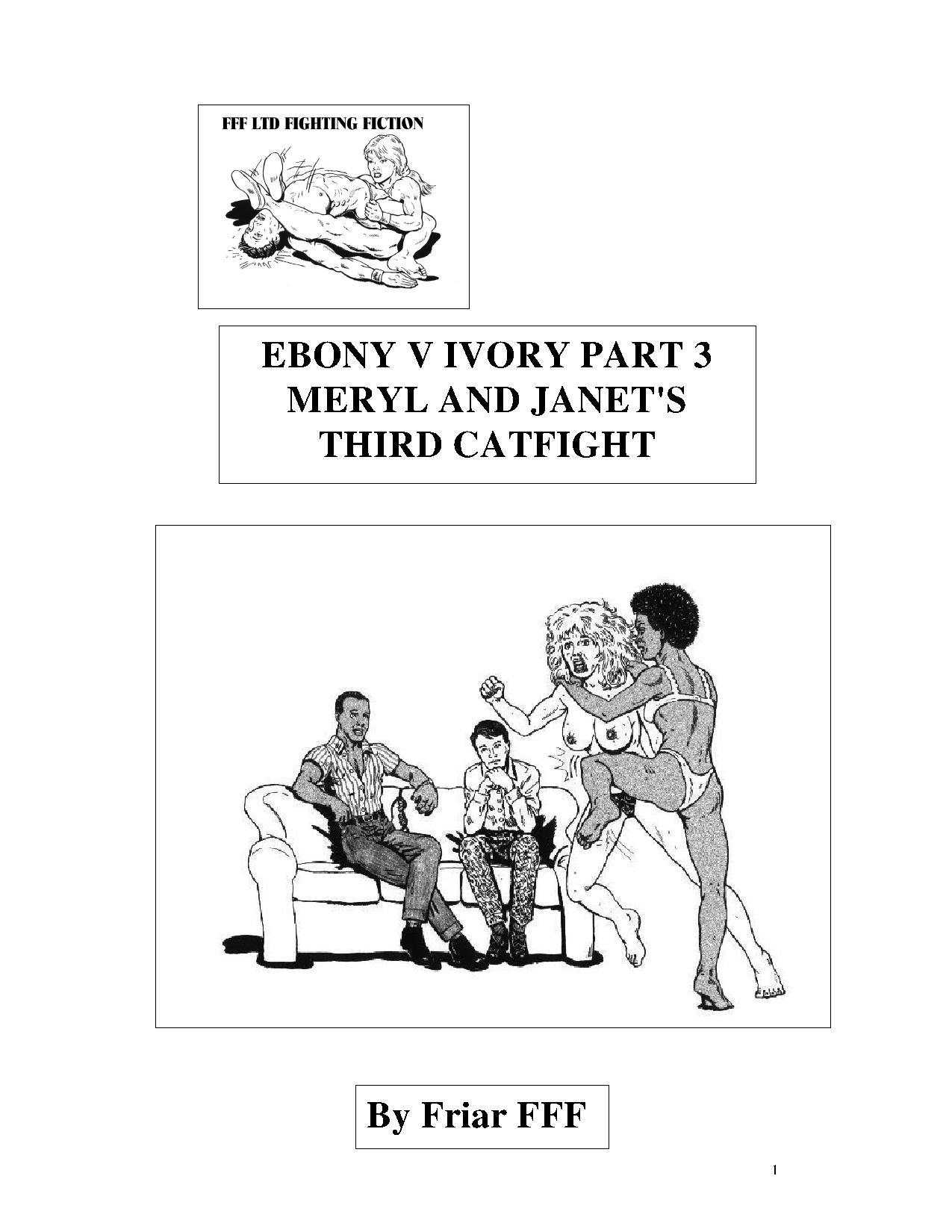 4 CHEERLEADER CHICK BOXING ONE. A GREAT FEMALE V FEMALE BOXING COMIC STRIP BY 'JG'. A GREAT COMIC STRIP FILLED TOUGH GRAPHIC BOXING ACTION. €3.00.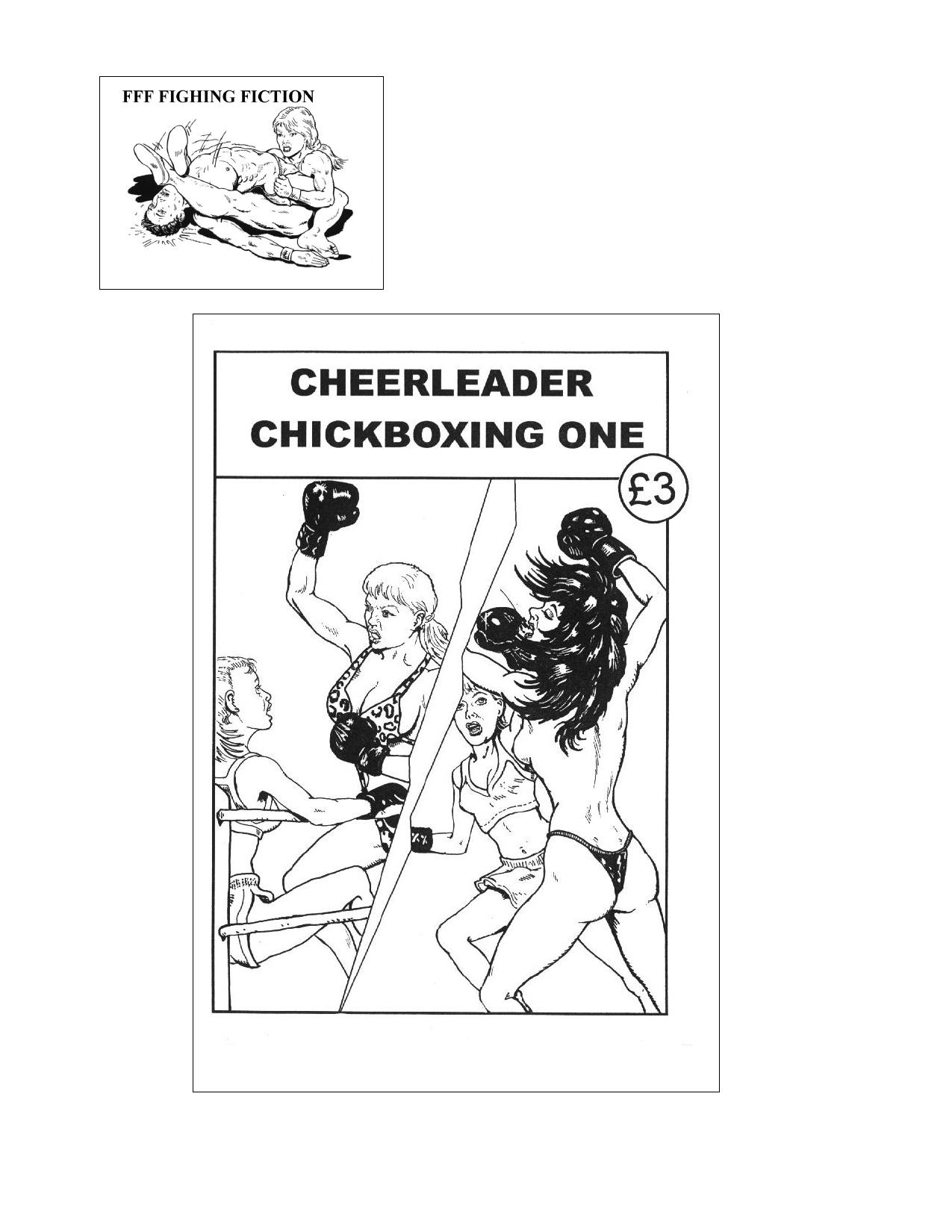 5. TORRID TUSSLES 1 FAMOUS LAST WORDS. WRESTLING CONTENDER IS TRICKED INTO A PRIVATE MATCH WITH THE CHAMPION AFTER BOASTING AFTER HER LAST WIN. GOOD TOUGH MATCH. BAD DARK HAIRED CHAMPION HUMILIATES GOOD BLOND CONTENDER. TOUGH FEMALE V FEMALE NO HOLDS MATCH IN THE RING. ILLUSTRATED BY JG, LINE ART BLACK AND WHITE IMAGES TWO GREAT COMIC STRIPS PLUS TWO ILLUSTRATED STORIES. €8.00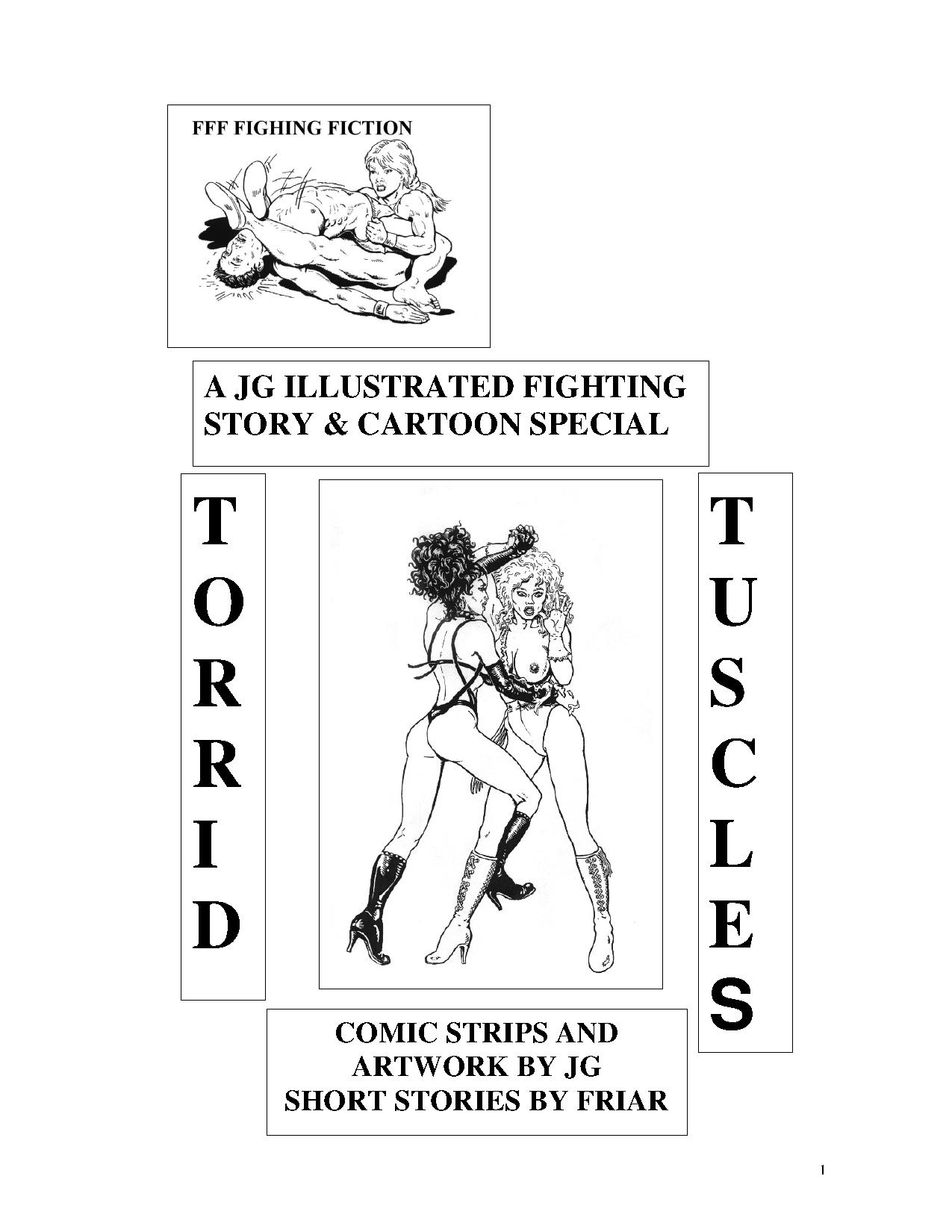 6 NETBRAWL. OLDBURY COURT AN ALL WHITE RICH FEMALE NETBALL TEAM FROM BRISTOL HAVE A IMPORTANT MATCH WITH THE JAGUARS AN ALL BLACK WORKING CLASS FEMALE NETBALL TEAM FROM BRISTOL. THE MATCH WAS IMPORTANT DECIDING WHICH TEAM WAS RELEGATED. OLDBURY COURT HAD OWN THE FIRST GAME WHEN THE PLAYED THE JAGUARS AWAY AND EXPECTED TO WIN THIS ONE AT HOME. THE MATCH WAS HARD AND CLOSE FOUGHT AND WHEN OLDBURY COURT SCORED FROM SOME FOUL PLAY AND ROW ERUPTED BETWEEN BOTH TEAMS THAT QUICKLY ENDED UP INA MSS BRAWL. THE SEVEN WHITE OLDBURY PARK PLAYERS WERE SET UPON BY THE SEVEN BLACK JAGUARS PLAYERS.
THE MASS FIGHT IS WITNESSED BY A SCHOOL CARETAKER WHO RECOUNTS HOW THE SEVEN WORKING CLASS BLACK GIRLS BEAT STRIP AND HUMILIATED THE SEVEN WELL TO DO WHITE OLDBURY COURT PLAYERS. THE OLDBURY COURT CAPTAINS' SISTER TRIED TO HELP HER BUT WAS BEATEN STRIPPED AND HUMILIATED BY THE JAGUARS CAPTAIN. GOOD TOUGH AND EXCITING FEMALE FIGHTING ACTION WITH PLENTY OF RACIAL ABUSE AND HUMILIATION. IT HAS THREE GREAT COLOUR ILLUSTRATIONS BY JG €5.00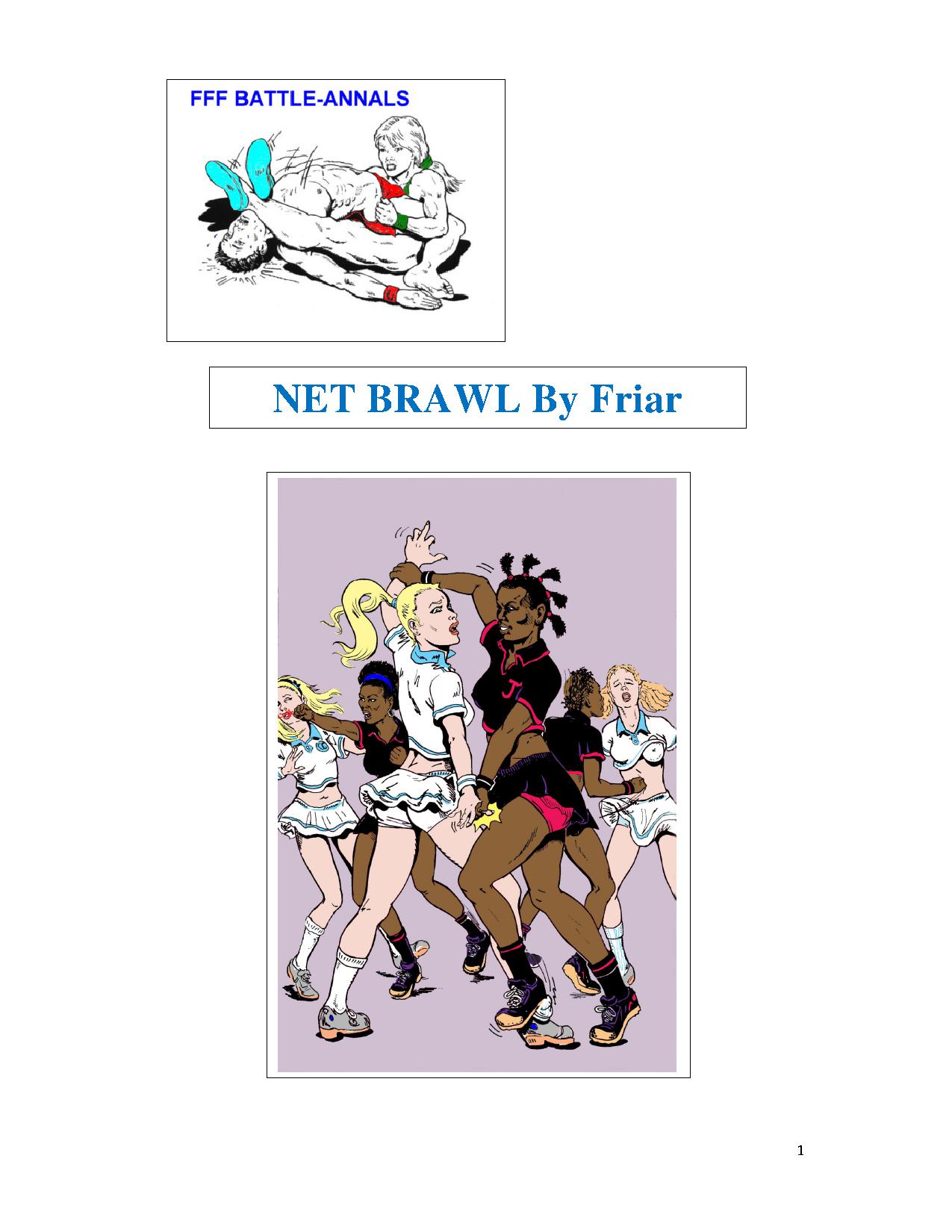 7 THE BLOND FALL GIRL. TRACY BRIDGES AND AMERICAN CHAMPION FEMALE MARTIAL ARTS FIGHTER ENTERS A THAI FIGHT TOURNAMENT AND MAKES IT TO THE FINAL. TRACY IS APPROACHED BY MR YEONG THE OWNER OF THE SEMI LEGAL THAI FIGHTING ASSOCIATION WHO ASKS HER TO THROW THE MATCH FOR MONEY TO AID HIM AND HIS ASSOCIATES BETTING SCAM. BUT TRACY REFUSED.
TRACY NEVER MADE THE FINAL MR YEONG HAD HER DRUGGED AND ABDUCTED AND SHE WOKE UP NAKED IN A CELL. TRACY IS FORCED TO FIGHT GOT MR YEONG AND HIS ASSOCIATES AGAINST THE FEMALE DRAGON TWINS MEI AND LUXI MR YEONG'S BODY GUARDS AND ENFORCERS. TO WIN HER FREEDOM SHE MUST FIGHT BOTH OF THE DRAGON SISTERS TOGETHER AND WIN. TRACY PUTS UP A BRAVE FIGHT BUT IS BEATEN BY THE TWO DRAGON SISTERS. THEY THEN SUBJECT HER TO A BRUTAL BEATING AS LESSON FROM THEIR EMPLOYER MR YEONG. TOUGH FEMALE V FEMALE FIGHT ACTION WITH GOOD TWO ON ONE BEAT DOWNS AND PUNISHMENT ILLUSTRATED BY JG €7.00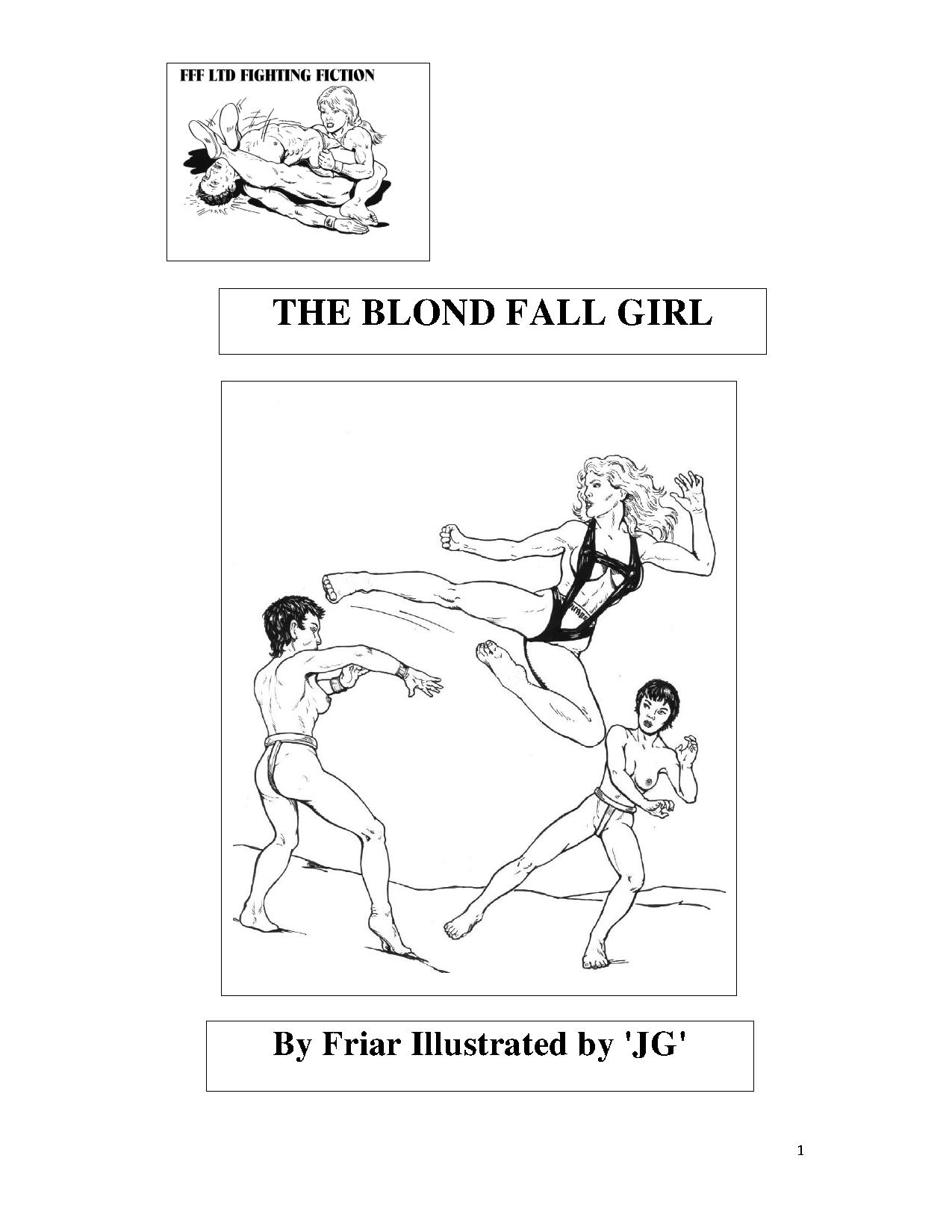 8. PARK DEBACLE. FIVE WHITE GIRLS ARE SET ON BY FOUR BLACK GIRLS INA BIRMINGHAM PARK. THE BLACK GIRL BEAT UP THE FIVE WHITE GIRLS HUMILIATING THEM AND STRIPPING THEM TO THEIR UNDERWEAR. THE FIGHT IS WITNESS BY A MAN SITING NEARBY IN THE PARK. THE FOUR BLACK GIRL TOTALLY DEFEAT THE FIVE WHITE GIRLS AND ARE ABOUT TO STRIP THEM COMPLETELY WHEN THEY ARE CHASE OF BY THE PARK KEEPER AND TWO POLICEMEN. A TOUGH ALL GIRL CAT FIGHT WITH THE WHITE GIRLS BEING STRIPPED AND HUMILIATED BY THE BLACK GIRLS. ILLUSTRATED BY 'JG' €5.00