FFF MALE V MALE FIGHTING STORIES PAGE


There is a new male fighting storybooks extracts blog 'battle annals male fighting stories extracts' blog read extracts from the male fighting storybooks available here on the new blog


http://battleannalsmalefightstories.blogspot.com
FFF MALE V MALE FIGHTING STORIES LIST 39-50
39 A CHALLENGE ACCEPTED REUNION PART 3 THE DECIDER. JEFF WAS OUT FOR REVENGE AFTER LOSING THE SECOND REUNION MATCH SO CONVINCINGLY. JACK WAS OUT TO CONTINUE HIS SUCCESS IN THE SECOND REUNION MATCH. IT WAS NOW ONE MATCH ALL WITH ALL THE WRESTLE FOR. BOTH JACK AND JEFF WERE CONFIDENT THEY WOULD WIN THE THIRD AND FINAL REUNION MATCH. IT WAS HELD IN JACK'S HOTEL ROOM AND WAS BRIEF ONLY MATCH. JEFF SUPPLIED THE BRIEF THIS TIME BRIEF SEXY ONES LIKE THEY USE TO WEAR TO WRESTLE YEARS AGO..
THEY FOUGHT HARD BUT JEFF MANAGED TO TAKE THE FIRST POINT BY KO WEARING DOWN AND DEFEATING JACK WITH FIRST A CAMEL CLUTCH, HEAD SCISSORS AND CROTCH SMOTHER. JEFF ALSO CLAIMED JACK RED BRIEFS AS A FORFEIT MAKING JACK WRESTLE NAKED FROM THEN ON. THE BOUT STARTED AFTER A SHORT BREAK TO ALLOW JACK TO RECOVER WHEN THEY STARTED AGAIN JACK TOOK THE FIGHT BACK TO JEFF PUNISHING HIM WITH A KICK TO THE GROIN AND A HARD PUNCH TO THE BELLY, HE THEN TRAPPED JEFF IS A HEAD LOCK. JACK USED THE HEAD LOCK UNTIL HE HAD JEFF ALMOST UNCONSCIOUS. JACK THEN PUNISHED JEFF WITH A BODY SCISSORS, NIPPLE ABUSE, FOLLOWED BY BELLY PUNCHES TO MAKE JEFF SUBMIT. FINALLY JACK USED COCK AND BALLS ABUSE TO MAKE JEFF SUBMIT. JACK TOOK JEFF'S GREEN BRIEFS AS A FORFEIT EVENING THINGS THAT WAY. IT WAS NOW ONE POINT ALL AND ONE MATCH ALL WITH EVERYTHING STILL TO WRESTLE FOR. THERE WAS ANOTHER SHORT BREAK FOR JEFF TO RECOVER THIS TIME BEFORE THE MATCH STARTED AGAIN
THEY STARTED GRAPPLING SHOULDER TO SHOULDER EXCHANGING KNEES TO THE UPPER BODY. JEFF PUT JACK DOWN WITH A KNEE TO THE GROIN. A FOREARM SMASH TO THE CHEST AND AN ELBOW TO THE SOLAR PLEXUS ENSURED JACK WAS SUBDUED. JEFF POUNDED JACK WITH DOUBLE ARMS BLOWS TO THE BACK AND RABBIT PUNCHES TO THE KIDNEYS. JEFF TRAPPED JACK IN A DOUBLE REVERSE ARM STRETCH STRETCHING AND STRAINING JACK'S ARMS AND SHOULDERS. JEFF THEN TRAPPED, WEAKENED AND SUBDUED JACK IN A FULL NELSON. JACK USED TO THE FULL NELSON TO PUNISH JACK AND WEAKEN HIM MORE. JEFF THEN ROLLED JACK OVER STILL IN THE FULL NELSON AND APPLIED A BODY SCISSORS AS WELL. JEFF USED THE COMBINATION HOLD TO PUNISH JACK UNTIL HE GOT HIS SECOND POINT AND FIRST SUBMISSION. ALTHOUGH HE WAS NOW EFFECTIVELY WON THE BOUT TWO POINT TO ONE JEFF DID NOT STOP OR RELEASE JACK HE WANTED THE THIRD POINT FOR A THREE POINT TO ONE THRASHING.
JEFF KEPT JACK IN THE COMBINATION HOLD PUNISHING HIM MORE UNTIL HE FELT JACK'S BODY GO LIMP. JACK RELEASED JACK AND WAITED FOR HIM TO COME ROUND THINKING OF WHAT MOVE TO TO SUE TO GET HIS THIRD SUBMISSION FROM JACK. JEFF SMILED WHEN HE DECIDE WHAT HOLD TO USE AND HE ROLLED JACK ONTO HIS BELLY AND CLIMBED ON HIS BACK PINNING JACK'S LIMP ARMS BENEATH HIS KNEES. JEFF SPREAD JACK'S LEGS AND REACHED BETWEEN THEM TO GRAB JACK'S COCK. JEFF GOT JACK'S COCK NICE AND HARD READY TO APPLY JACK'S OLD FAVOURITE CUSTOMISED HOLD THE BOLDEN CRAB. JEFF PULLED JACK'S HARD COCK BACK BETWEEN HIS LEGS STRETCHING IT TIGHT A SQUEEZING JACK'S BALLS IN THE PROCESS. ALTHOUGH JACK RUTHLESSLY APPLIED THE HOLD REALLY MAKING JACK SUFFER JACK STILL REFUSED TO SUBMIT. A HARD SPANKING OF JACK'S NAKED BUTTOCKS WHILE STILL TRAPPED IN THE PAINFUL BOLDEN CRAB FINALLY CONVINCED JACK TO SUBMIT. JEFF WAS NOW CHAMPION AND TOP WRESTLER WINNING BY THREE SUBMISSIONS TO ONE. JEFF CLAIMED HIS PRIZE FOR WINNING TAKING HIS REVENGE ON JACK FOR THE HARD FUCKING JACK GAVE JEFF WHEN HE LOST THE SECOND REUNION MATCH.
JEFF MADE JACK SUCK HIS COCK THEN FUCKED JACK HARD. JEFF STARED BY GETTING JACK IN ANOTHER DOUBLE REVERSE ARM STRETCH AND PRESSING HIS COCK DEEP INTO JACK'S ARSE, RECREATING JEFF'S LOSING POSITION IN THEIR FIRST EVER MATCH. JEFF FUCKED JACK HARD STILL TRAPPED IN THE REVERSE ARM STRETCH UNTIL HE FINALLY MADE JACK CUM HARD BY CUMING IN JACK'S ARSE. JEFF THEN TRAPPED JACK IN A CAMEL CLUTCH AND FUCKED JACK HARD AGAIN TO A SECOND SHATTERING EJACULATION TAKING A FOURTH SUBMISSION BY TKO A FORCED EJACULATION. JEFF FINALLY PINNED JACK EXHAUSTED BODY DOWN AND GAVE HIS NAKED BUTTOCKS ANOTHER HARD SPANKING JUST TO RUB HIS VICTORY IN. YET EVEN MORE HARD MALE ACTION IN ANOTHER LONG TOUGH SEXY COCK FIGHT. €1.50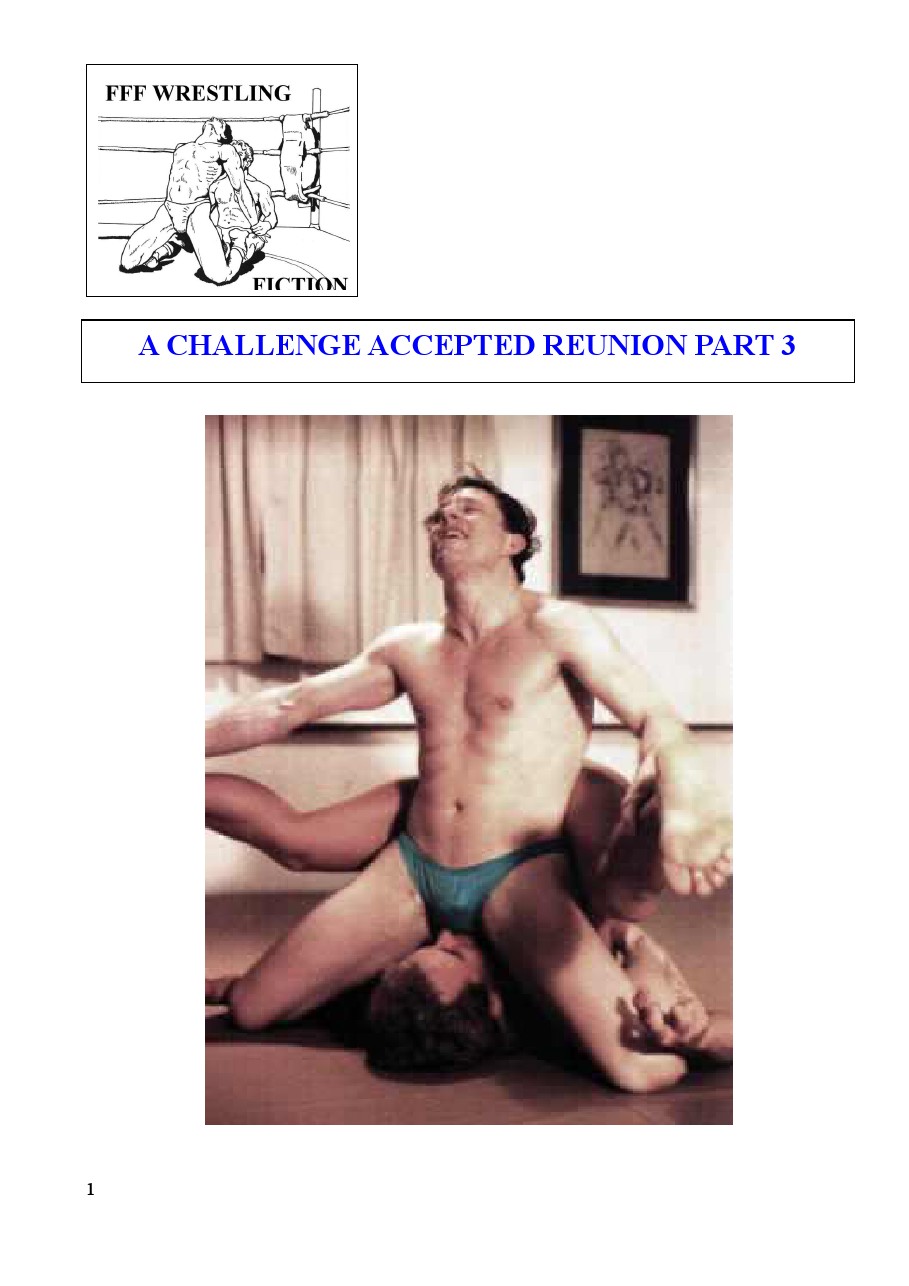 40 WRESTLING LIEUTENANT TWO NEW HUMAN CHALLENGERS FOR THE LABYRINTH. LIEUTENANT BRAD REDENSKI'S ALIEN WRESTLING ADVENTURES ON AN ALIEN SPACE STATION CONTINUE. BRAD WAS INFORMED BY COLONEL MAJHAA HIS COMMANDING OFFICER THAT A DELEGATION OF THREE HUMANS FROM THE TERRAN SPACE FEDERATION WERE COMING TO THE SPACE STATION TO COLLECT AN ALTERAN ENGINEER TO WORK IN TERRAN SPACE, THE NEXT STEP IN ENGINEER EXCHANGE PROGRAM HE WAS PART OF. ENSIGN MARJOS HIS FIRST ALTERAN ASSISTANT WOULD BE THE ALTERAN ENGINEER GOING TO WORK IN TERRAN SPACE AND HE WAS RETURNING WITH A REPENTANCE FOR BRAD TO TRAIN. BRAD WAS PLEASED AND EXCITED AT THE RETURN OF MARJOS AND WONDERED WHAT HIS REPLACEMENT WOULD BE LIKE. BRAD AND MARJOS HAD WRESTLED EACH OTHER AND MARJOS HAD BEEN THE BETTER WRESTLER. BRAD HOPED TO HAVE ANOTHER MATCH WITH HIM BEFORE HE DEPARTED TO TERRAN SPACE. HE WAS ALSO LOOKING FORWARD TO MEET SOME HUMANS FROM HIS OWN QUADRANT. THE TERRAN DELEGATION WAS MADE UP OF THREE MAN AND ADMIRAL HIS PILOT AND HIS PERSONAL AIDE A SPACE MARINE. THE SENTINEL SPONSOR OF INTER SPECIES FIGHTING ON THE SPACE STATION IN THE LABYRINTH HAD ALSO HEARD OF THE TERRAN DELEGATION AND ASKED BRAD WHO HE HAD ARRANGED FIGHTS FOR IF HE COULD GET THE HUMANS COMING TO THE SPACE STATION TO FIGHT IN THE LABYRINTH.
MARJOS AND HIS REPLACEMENT JADOK WERE THE FIRST TO ARRIVE AND BRAD DIDN'T HAVE TO WORRY HE GOT HIS MATCH WITH MARJOS AND HE ENDED WRESTLING MARJOS AND JADOK TOGETHER HE DOUBLED TEAMED HIM AND WORKED HIM OVER PHYSICALLY AND SEXUALLY DRAINING HIM DRY. WHEN BRAD MET CAPTAIN ROBERT JAMERSON AND MASTER SARGENT ELI BENNET ADMIRAL DECKERS PILOT AND SPACE MARINE PERSONAL ASSISTANT AND HE TOLD THEM WHAT HE DID AS THE ONLY HUMAN ON THE ALIEN SPACE STATION SARGENT ELI BENNET WAS EAGER TO WRESTLE AND ALTERAN FOR THE LABYRINTH AND CAPTAIN JAMERSON WAS HAPPY TO WRESTLE BRAD FOR THE LABYRINTH. THE SENTINEL AND ARRANGE THE TWO MATCHES IMMEDIATELY IN THE LABYRINTH. THE SENTINEL INTRODUCED CAPTAIN JAMERSON AND SARGENT ELI BENNET TO ARAS AND OTHER MEMBERS OF THE LABYRINTH WHO HAD COME TO WATCH THE OLD HUMAN V OLD HUMAN MATCH AND THE HUMAN V ALTERAN MATCH. BRAD WRESTLED WITH CAPTAIN JAMERSON FIRST IN A TOUGH MATCH WHICH THEY ABUSED EACH OTHER PHYSICALLY AND SEXUALLY AND CAPTAIN JAMESON MANAGED TO WIN TWO ONE. SARGENT ELI BENNET THEN TOOK ON MARJOS IN TOUGH HUMAN V ALTERAN FIGHT. IT WAS A LONG HARD BATTLE AND TO EVERYONES SURPRISE BESIDES SARGENT ELI BENNET, HE TOTALLY DOMINATED BEATING AND ABUSING MARJOS THREE NIL. MORE HOT SEXY AND PAINFUL ALIEN ABUSE OF THE HUMAN MALE BODY. €5.00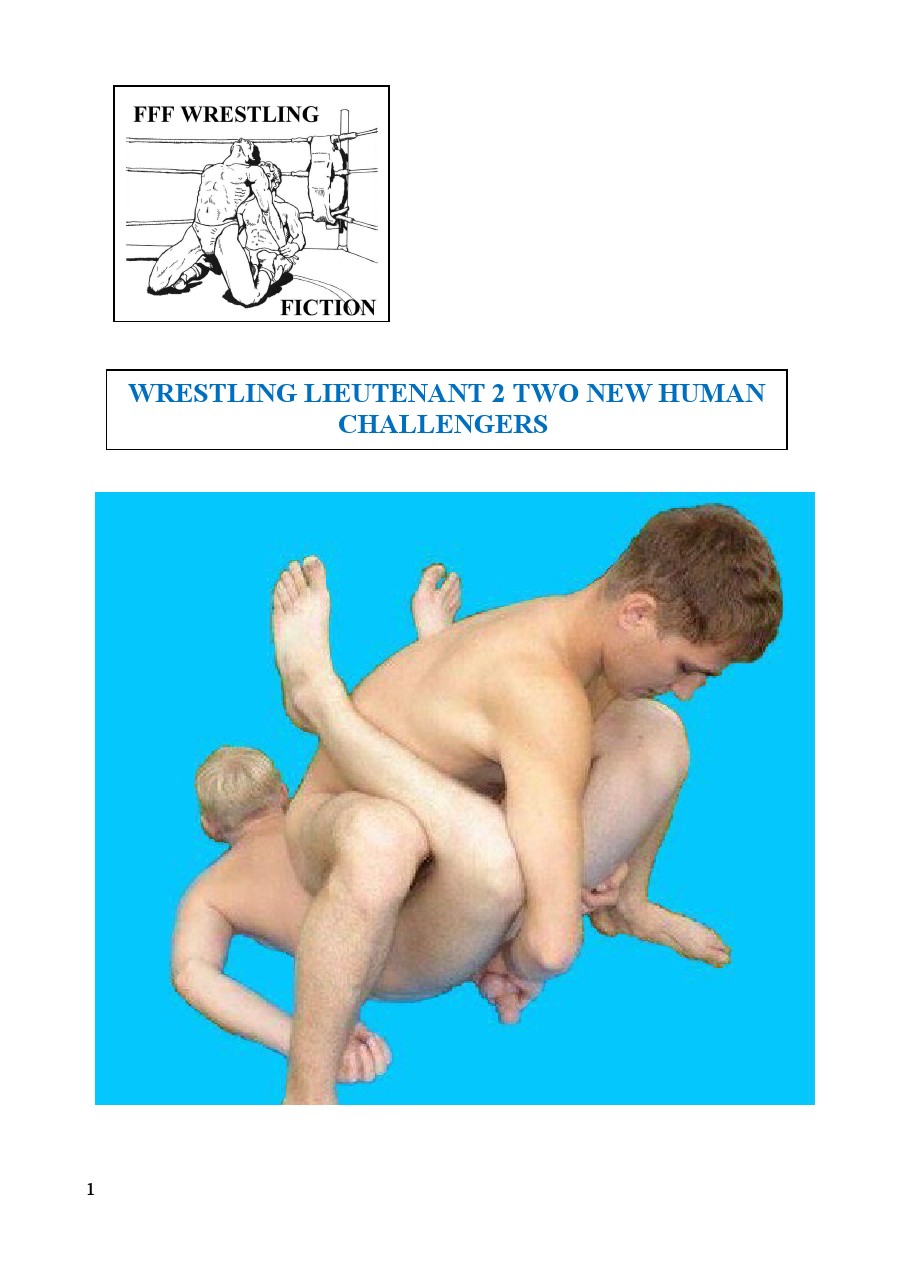 41 UNEXPECTED CHALLENGE. JEFF DECIDED TO HAVE A WEEKS HOLIDAY ON GRAN CANARIA WHERE HE USE TO GO ON HOLIDAY BEFORE HE MOVED TO CYPRUS. WHILE CRUISING THE DUNE ON HIS SECOND DAY HE BUMPED INTO THE LAST PERSON HE EXPECTED TO MEET THEIR JACK. IT WAS ANOTHER PLEASANT SURPRISE FOR BOTH OF THEM. THEY WERE BOTH EAGER TO WRESTLE BUY JACK THOUGH IT WAS TOO HOT SO JEFF SUGGESTED SOME NAKED COCK TO COCK FIGHT IN A SHADED DELL HE KNEW IN THE DUNES. JACK DECIDED TO BE ON TOP FIRST, THEY FOUGHT COCK TO COCK HARD BUT JACK GOT THE UPPER HAND AND MADE JEFF CUM FIRST. JACK FELT IT WAS TOO HOT TO PLAY ANOTHER ROUND AND DECIDED TO FUCK JEFF FOR LOSING INSTEAD WHEN HE HAD COOLED DOWN. JACK FUCKED JEFF HARD AND MADE HIM CUM AGAIN BEFORE COMING IN JEFF'S ARSE. JACK THEN SPANKED JEFF'S NAKED BUTTOCKS WHO WAS TOO WEARY RESIST. THE ARRANGED TO MEET AT JEFF'S BUNGALOW AS THERE WAS MORE ROOM IN THE AFTERNOON IN COUPLE OF DAYS TIME JACK'S LAST FULL DAY.
THEY MET AND WRESTLED IN JEFF'S BUNGALOW. AFTER ALONG STRUGGLE, JEFF TOOK THE FIRST POINT WITH BODY SCISSORS AND NIPPLE AND COCK ABUSE. JACK GOT THE SECOND POINT TO MAKE IT EVEN WITH A CROSS KNEE BACK BREAKER AND BALL ABUSE. JACK THEN TOOK THE THIRD POINT AND THE MATCH BY WEAKENING JEFF WITH A CROTCH SMOTHER. JACK TRAPPED THE WEAKENED JEFF IS A REVERSE HEAD SCISSORS AND SQUEEZED JACK HEAD UNTIL HE PASSED OUT. JACK ALSO ABUSED JEFF'S COCK AND BALLS MAKE JEFF CUM HARD TAKING A TKO, QUICKLY FOLLOWED BY A KO WITH HIS CRUSHING THIGHS. JACK MADE JEFF SUCK HIS COCK AND THEN HE FUCKED HIM HARD MAKING HIM CUM AGAIN BEFORE HE CUM IN HIS ARSE TO UNDERLINE HIS VICTORY. HARD MALE EROTIC WRESTLING AND COCK FIGHTING ANOTHER LONG TOUGH SEXY WRESTLING MATCH. €1.50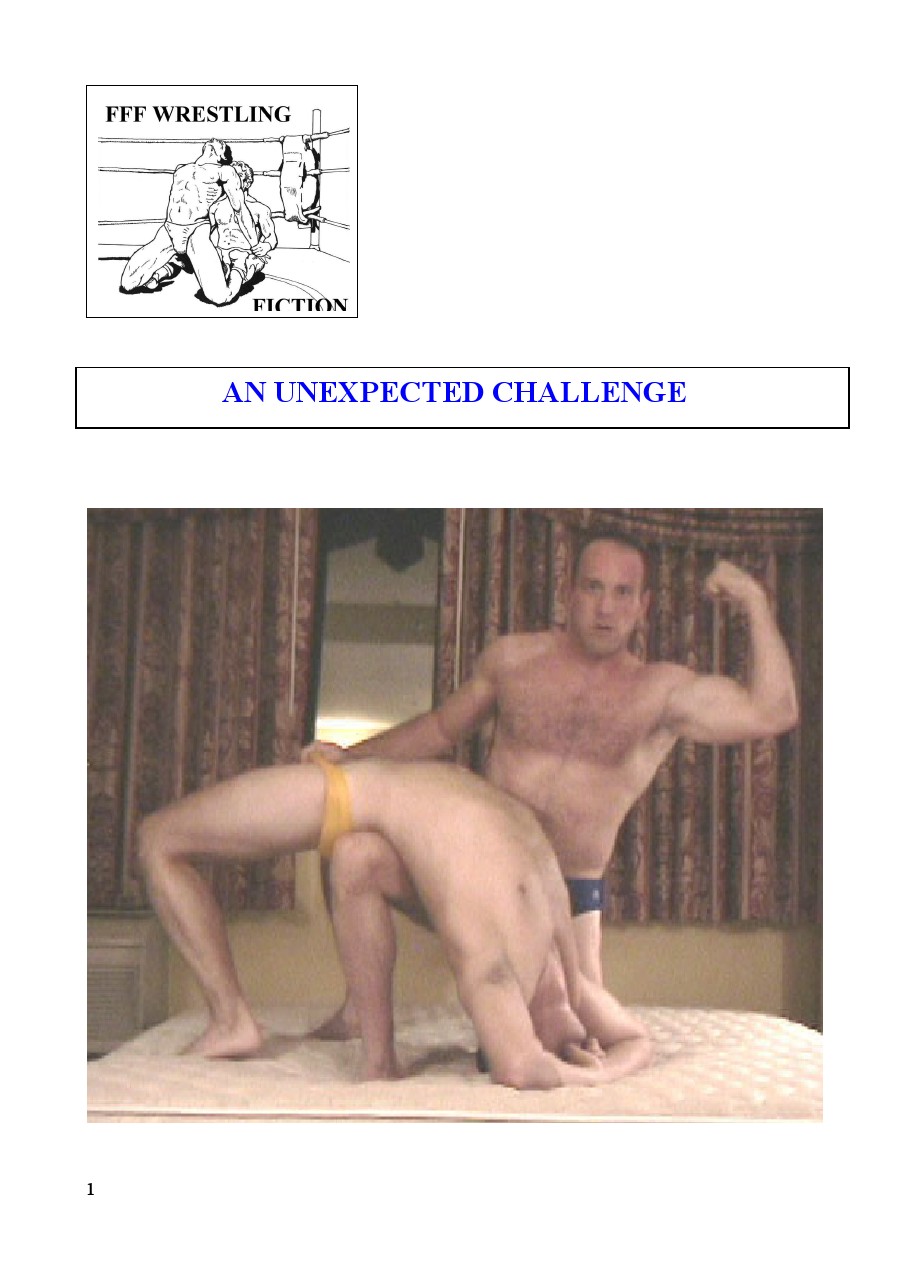 42 A MUCH TOUGHER CHALLENGE. UNEXPECTED PERSONAL BUSINESS TOOK JEFF BACK TO THE UK. WHEN HE DISCOVERING HE WOULD HAVE TO SPEND A NIGHT IN A HOTEL AT MANCHESTER AIRPORT BEFORE HIS RETURN FLIGHT TO CYPRUS. JEFF ARRANGED TO MEET JACK IN HIS HOTEL ROOM FOR A WRESTLING MATCH. IT WAS SHORT NOTICE BUT JACK MADE THE LONG JOURNEY AS HE WAS ALWAYS EAGER TO WRESTLE WITH JEFF. JEFF HAD DECIDED TO GO ALL OUT AGAINST JACK THIS TIME FROM THE START AND WIPE THE FLOOR WITH HIM. THE TASK WAS MADE MUCH EASIER AS THE LONG JOURNEY MADE JACK TIRED. JEFF MADE JACK EVEN MORE WEARY BY GETTING HIM TO HELP HIM MOVE THE BED AND FURNITURE TO MAKE A AREA TO WRESTLE. HE THEN MADE THEM START AFTER A QUICK CUP OF COFFEE GIVING JACK NO TIME TO REST AND RECOVER. JEFF ATTACKED WITHOUT PAUSE SUBDUING JACK WITH KNEE TO THE BELLY AND A FOREARMS SMASH TO THE CHEST, THEN DROPPED HIM WITH HARD KNEE TO THE HEAD. JACK THEN TRAPPED JACK IN A SCHOOLBOY PIN AND AFTER A LENGTHY STRUGGLE, TOOK THE FIRST FALL WITH A FIVE SECOND PIN. JEFF DID NOT RELEASE JACK FROM HIS PIN, HE PRESSED HIS BUGLING CROTCH INTO JACK'S FACE MAKING IT A CROTCH SMOTHER. JEFF KEPT THE CROTCH SMOTHER ON RIDING OUT JACK'S FRANTIC STRUGGLES UNTIL JACK PASSED OUT, TAKING THE SECOND POINT BY KO WITH CROTCH SMOTHER.
WHILE JACK WAS STILL UNCONSCIOUS JEFF PUT JACK LIMP BODY IN A BACK BREAKER ACROSS HIS KNEE. JEFF BENT JACK'S LIMP BODY TIGHTLY OVER HIS KNEE AND WAITED FOR HIM TO COME ROUND. WHEN JACK WAS CONSCIOUS JEFF PUNISHED JACK'S BACK WITH HIS CROSS KNEE BACK BREAKER LOOKING FOR A SUBMISSION AND POINT NUMBER THREE. WHEN JACK REFUSED TO SUBMIT, JEFF POUNDED JACK'S STRETCHED BELLY WITH HIS FISTS AND MERCILESSLY ABUSED HIS NIPPLES. ALTHOUGH JACK'S BELLY AND NIPPLES TURNED RED FROM ABUSE HE STILL REFUSED TO SUBMIT. DETERMINED JEFF STARTED TO ABUSE JACK'S BALLS WITH A COMBINATION OF BALL AND BELLY ABUSE. AN ELBOW TO THE SOLAR PLEXUS MADE JACK'S BODY GO LIMP AND MORE BRUTAL BELLY ABUSE FINALLY MADE HIS SUBMIT, TAKING POINT THREE. NOT PAUSING IN HIS ATTACK AND BRUTAL DOMINATION OF JACK, JEFF ROLLED HIM OFF HIS KNEE THEN TRAPPED HIM IN A BOSTON CRAB. JEFF TORTURED JACK'S LOWER BACK WITH THE PAINFUL BOSTON, FINALLY FORCING A PAINFUL SUBMISSION FROM HIM AND TAKING THE FOURTH POINT AND THE MATCH. JEFF HAD WON BUT WAS NOT FINISHED WITH JACK, HE INTENDED TO ABUSE EVEN MORE BOTH PHYSICALLY AND SEXUALLY. HE KEPT JACK IN THE BOSTON FOR A LITTLE WHILE TORMENTING HIS LOWER BACK SOME MORE. THEN JACK TRAPPED JACK'S CHEST BETWEEN HIS THIGHS IN A CRUSHING BODY SCISSORS. JACK ASKED JEFF IS HEW WAS LOOKING FOR A FIFTH POINT BUT JEFF TOLD JACK HE WAS JUST RUBBING HIS DEFEAT IN. JEFF ABUSED JACK'S UPPER BODIES WITH HIS THIGHS MAKING HIM WEAKER, THEN DEMANDED HIS TOTAL SURRENDER AND SURRENDER OF HIS TRUNKS. JACK HELD ON BRAVELY BUT HE WAS EVENTUALLY FORCED TO COMPLY.
JEFF EAGERLY STRIPPED JACK NAKED FREEING HIS EXCITED COCK, THEN MADE JACK KNEEL AND SUCK HIS COCK. JEFF MADE JACK SUCK HIM TO EJACULATION. THEN ORDERED JACK TO SUCK HIS COCK HARD AGAIN SO HE COULD FUCK HIM. WHEN HIS COCK WAS HARD JEFF MADE JACK LUBRICATE HIS COCK AND THEN FUCKED HIM HARD. JEFF DIDN'T STOP FUCKING JACK UNTIL HE MADE HIM CUM THEN JUST AS EXCITED EJACULATED IN JACK. WHEN THEY HAD BOTH RECOVERED FROM THE EXHAUSTING SEXUAL EXERTION, JEFF TOOK HIS FINAL REVENGE ON JACK WITH NAKED CROSS KNEE SPANKING. JACK ARSE WAS RED AND SORE BY THE TIME JEFF FINISHED SPANKING IT. THE SPANKING HAD MADE JACK SOFT COCK STIFF AGAIN. JEFF MADE JACK SUCK HIS COCK HARD SO HE COULD FUCK JACK IN THE SHOWER. JEFF FUCKED JACK HARD IN THE SHOWER AND MADE HIM CUM AGAIN BEFORE EJACULATING INSIDE HIM A SECOND TIME. WHEN THEY HAD BOTH RECOVERED JACK CONCEDED THAT THIS HAD BEEN A MUCH TOUGHER CHALLENGE FOR HIM. MORE HARD MALE EROTIC WRESTLING AND COCK FIGHTING ANOTHER LONG TOUGH SEXY WRESTLING MATCH WITH JACK COMING OFF THE WORSE THIS TIME BOTH PHYSICALLY AND SEXUALLY. €1.50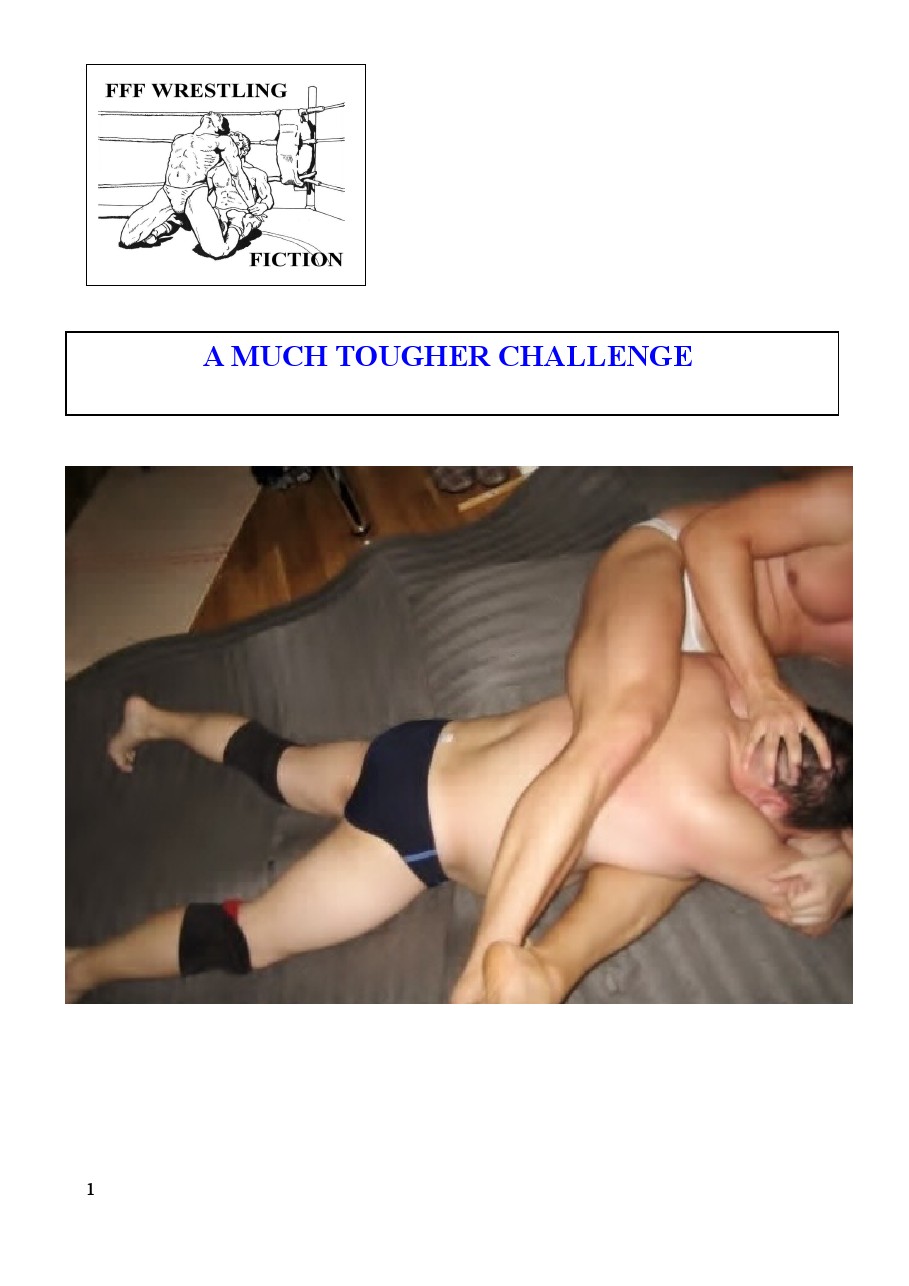 43 SELF PROCLAIMED COOL MAN TO MR PITIFUL PART 10, BOUND FOR HELL, THEN A LUCKY REPRIEVE. IT TOOK BARRETT SOME TIME TO GET OVER HIS ALMOST FATAL FIGHT AGAINST JIAN HENG, CYNTHIA'S GLADIATOR. BUT HIS RECOVERY WAS PLAGUED WITH CONSTANT NIGHT MARES, ABOUT CYNTHIA, WANTING TO PURCHASE HIM, COOL MAN AS HER GLADIATOR. BY AS HIS TRAINING AND TIME PROGRESSED HE FORGOT ABOUT IT. AS HE TRAINED BARRETT NOTICED THAT NICOLAY WAS RECEIVING LOTS OF EXTRA TRAINING. RICHARD SAMUELS, HAD ARRANGED A FIGHT AGAINST A RUSSIAN WSFGA GLADIATOR, ( WORLD STREET FIGHTER GLADIATORS ACADEMY ) CALLED ALYOSHENKA, THE RUSSIAN BEAR. BUT ON THE DAY OF THE BIG FIGHT, NICOLAY WAS TOO ILL TO FIGHT AND COOL MAN WAS THE ONLY WSFGA GLADIATOR, AVAILABLE TO TAKE NICOLAY'S PLACE. THAT WAS HOW BARRETT FOUND HIMSELF FACING, ALYOSHENKA, THE RUSSIAN BEAR. ALYOSHENKA, THE RUSSIAN BEAR, WAS LARGER, HEAVIER, STRONGER AND MORE SKILLED, THAN COOL MAN. COOL MAN'S UNSCHEDULED FIGHT AGAINST ALYOSHENKA, THE RUSSIAN BEAR, TURNED INTO A VICIOUS BEAT DOWN. ALYOSHENKA REALLY PUNISHED AND ABUSED BARRETT, TO THE DELIGHT OF THE CROWD OF WSFGA MEMBERS. WHEN ALYOSHENKA WAS PROCLAIMED THE WINNER, AFTER TOTALLY TROUNCING COOL MAN, HE SUBJECTED HIM TO MORE PHYSICAL AND SEXUAL ABUSE. HE GOT HIS SECOND SASHA, A YOUNG MUSCULAR RUSSIAN FIGHTER, TO HELP HIM. BARRETT WAS FORCED TO SUCK BOTH THEIR COCKS AND WAS RAPED BY THEM BOTH, TO THE DELIGHT OF THE CROWD.
LONG AFTER BARRETT'S DEFEAT AND HUMILIATION, BY ALYOSHENKA AND SASHA. RICHARD SAMUELS WAS HOSTING A BIG WSFGA FIGHT, ALMOST EVERY MEMBER OF THE WSFGA, WAS PRESENT, INCLUDING ALYOSHENKA, SASHA AND THEIR RUSSIAN PROMOTER, ANATOLY. CYNTHIA AND JOAN HER BEST FIGHTER AND TRAINER WERE ALSO PRESENT. ONE OF THE TOP BILLED FIGHTERS, ARRIVAL HAD BEEN DELAYED SO THE FIGHT HAD TO BE DELAYED. CYNTHIA TOOK THE OPPORTUNITY TO FINALLY PERSUADE RICHARD SAMUELS, TO SELL COOL MAN TO HER.ANATOLY HAD TOLD CYNTHIA THAT SASHA HAD WANTED TO FIGHT IN A UK WSFGA MATCH, BUT NO FIGHTER COULD BE SPARRED TO FIGHT HIM. CYNTHIA SUGGESTED THAT HE FIGHT COOL MAN, HER NEW WSFGA GLADIATOR, IT WOULD BE HIS LAST FIGHT AND SASHA'S FIRST FIGHT FOR THE UK, WSFGA. IT WOULD ALSO PASS THE TIME AND MAKE UP FOR THE DELAYED BIG FIGHT. IT WAS AGREED AND COOL MAN HAD TO FIGHT SASHA, IN A WSFGA RULES WRESTLING MATCH. BARRETT WAS FAR FROM HAPPY WHEN, HE WAS TOLD HE HAD BEEN SOLD TO CYNTHIA, HIS WORSE FEAR. EVEN MORE SO WHEN HE WAS TOLD HE HAD TO FIGHT SASHA FOR HER. BARRETT TOOK ANOTHER HUMILIATING BEAT DOWN AT SASHA'S HANDS SUFFERING MORE PHYSICAL AND SEXUAL ABUSE. WHEN SASHA HAD TOTALLY DEFEATED COOL MAN, HE MADE BARRETT SUCK HIS COCK AND THEN FUCKED BARRETT. TO FURTHER HUMILIATE COOL MAN, HE ASKED FOR VOLUNTEER TO MILK COOL MAN DRY. CYNTHIA VOLUNTEERED HER BEST FIGHTER JOAN. JOAN TOOK GREAT DELIGHT IN TOTALLY DRAINING COOL MAN, AND INFORMING HIM HE WAS FACE MANY MORE BEAT DOWNS AND DRAININGS, AS CYNTHIA'S FIGHTER. FINALLY SASHA GOT COOL MAN TO SUCK HIS SECOND, JOSH OFF, IN FRONT OF THE CROWD OF WSFGA MEMBERS. WHEN THAT FINAL HUMILIATION WAS OVER, SASHA, PUT COOL MAN OUT HIS MISERY, BY KNOCKING HIM OUT.
WHEN THE COOL MAN CAME ROUND IN HIS CELL, HE WAS VISITED BY CYNTHIA AND JOAN AND WAS TOLD WHAT HE COULD EXPECT AS HER FIGHTER, IN HER FEMALE UNDER GROUND FIGHT LEAGUE. A JOBBER FOR FEMALE OPPONENTS, TO ENTERTAIN THE FEMALE MEMBERS OF HER, FEMALE UNDER GROUND FIGHT LEAGUE. BARRETT WAS HORRIFIED, HE FACED AND EVEN WORSE FUTURE THAN HIS TIME AS A WSFGA BONDED GLADIATOR. BUT FORTUNATELY, HE WAS RESCUED FROM THE TERRIBLE FATE, BY AN ARMED POLICE RAID THAT CAPTURED AND ARRESTED, ALMOST ALL, THE MEMBERS OF THE UK WSFGA AND SHUT IT DOWN FOR EVER. BARRETT WAS FREED AND HOPED HIS BONDED UNDER GROUND FIGHT DAYS, WERE OVER FOR GOOD. MORE TOUGH BRUTAL BLOODY EROTIC MALE ON MALE FIGHTING ACTION. €3.00
44 THE RETURN OF THE SELF PROCLAIMED COOL MAN TO MR PITIFUL PART 1. BARRETT AKA THE COOL MAN WAS AN EX SLAVE FIGHTER, COME GLADIATOR, FOR THE (WORLD STREET FIGHTER GLADIATORS ACADEMY) THE WSFGA. HE HAD BEEN FREED BY THE POLICE FROM HIS ENSLAVEMENT TO THE WSFGA, AS A GLADIATOR. THE WSFGA HAD BEEN CLOSED DOWN AND ALL BUT A HANDFUL OF ITS MEMBERS IMPRISONED. THAT HAD BEEN SIX YEARS AGO. BARRETT NOW RAN HIS OWN COMPANY, THANKS TO THE CRIMINAL COMPENSATION AWARD. BARRETT HAD THOUGHT, HE'D PUT HIS SLAVE FIGHTING DAYS AND WSFGA DAYS BEHIND HIM. BARRETT WAS ON HIS FIRST HOLIDAY SINCE STARTING HIS OWN COMPANY, IN SOUTHERN IRELAND. HE GOT LOST AND WAS LOOKING FOR SOMEONE TO ASK DIRECTIONS WHEN HIS CAR WAS STOPPED BY THE GARDA. WSFGA SLAVE FIGHTER. THEY HAD BEEN LOOKING FOR SOMEONE THEY COULD FORCE TO FIGHT IN A BARE KNUCKLES BOXING MATCH, WITH THE IRISH GYPSY BARE KNUCKLE CHAMPION. HIS OPPONENT FROM EASTERN EUROPE HAD BEEN REFUSED ENTRY TO THE COUNTRY. WITH HIS WSFGA FIGHTING BACK GROUND HE WAS THE IDEAL CANDIDATE. THE POLICE OFFICERS CHANGED THE CHARGES TO POSSESSING DRUGS AND DRUG DEALING AFTER PLANTING DRUGS IN HIS CAR. THEY MADE HIM AN OFFER TELLING HIM THEY KNEW ABOUT HIS PAST IN THE WSFGA. IF HE FOUGHT THE GYPSY CHAMPION, THEY WOULD DROP ALL CHARGES. BARRETT DID NOT WANT TO GET INVOLVED IN ILLEGAL FIGHTING AGAIN, AS HE WAS NOW OLDER THAN HIS WSFGA DAYS, ALSO HE BEEN A VERY POOR WSFGA GLADIATOR. BUT THE POLICE WERE ADAMANT AND BARRETT RELUCTANTLY AGREED WHEN THE POLICE OFFICES TOLD HIM IT WOULD BE A ONE OFF FIGHT WITH NO OTHER OBLIGATIONS. SO BARRETT AGREED AND DROVE WITH THEM TO A FARM, WHERE THE BARE KNUCKLE FIGHT, WAS WAITING TO TAKE PLACE.
AT THE FARM THE POLICEMEN INTRODUCED BARRETT TO THE FARM OWNER DERMOT. DERMOT WAS NOT IMPRESSED WITH THE LOOK OF BARRETT NOT EVEN WHEN THE POLICEMEN TOLD HIM THAT BARRETT WAS AN EX WSFGA GLADIATOR. STILL NOT PLEASED DERMOT HAD DECLAN THE FIGHT ORGANISER, CHECK WITH A OLD MEMBER OF THE WSFGA, TO SEE IF THE COOL MAN WAS REALLY AN EX WSFGA GLADIATOR, HE SOUGHT HIM OUT. UNFORTUNATELY FOR BARRETT, THAT OLD MEMBER OF THE WSFGA, TURNED OUT TO BE LORD HURTLEY. LORD HURTLEY WAS HAPPY TO CONFIRM THAT THE COOL MAN WAS INDEED AN EX WSFGA GLADIATOR. HE EVEN WENT AS FAR TO IMPLY THAT HE HAD BEEN VERY GOOD WSFGA GLADIATOR. BARRETT WAS HORIFIED TO SEE LORD HURTLEY AGAIN, HIS CONFIRMATION THAT THE COOL MAN WAS AN EX WSFGA GLADIATOR, AND A GOOD ONE, WHEN HE KNEW IT WAS NOT TRUE. SATISFIED, DERMOT AND ALLOWED THE FIGHT TO GO AHEAD SO BARRETT HAD TO FIGHT QUINN, THE IRISH GYPSY, BARE KNUCKLE CHAMPION.
DECLAN ANNOUNCED THE CHANGE OF FIGHTER, THAT QUINN WOULD NOW FIGHT THE COOL MAN, AN WSFGA GLADIATOR. THERE WERE MOANS AND GRUMBLES, BUT THE CHANGE OF FIGHTER WAS ACCEPTED. SO BARRETT AKA THE COOL MAN, FOUGHT BARE KNUCKLE FIGHT AGAINST QUINN THE IRISH GYPSY, BARE KNUCKLE CHAMPION. THE TWO POLICE OFFICERS SHAMUS AND KIERAN ACTED, AS THE COOL MAN'S SECONDS. BARRETT WAS OLDER AND OUT OF CONDITION COMPARED TO WHEN HE WAS A WSFGA GLADIATOR AND QUINN WAS A TOUGH AND BRUTAL FIGHTER, SO HE STRUGGLED FROM THE START. THE ONLY THING THAT STOPPED BARRETT BEING QUICKLY OVER WHELEMED AND BEATEN, WAS THAT QUINN WAS BRAWLER WITH FEW BOXING SKILLS ALLOWING BARRETT TO LAND PUNCHES AND BLOCK MOST OF QUINN'S. BUT BARRETT STILL SUFFERED A SLOW AND BRUISING BEAT DOWN, AND WORSE, BY QUINN'S ANGER AND FRUSTRATION AT NOT BEING ABLE TO END THE FIGHT QUICKLY. BATTERED BRUISED AND BLOODIED AND KNOCKED DOWN SEVERAL TIMES, BARRETT WAS KNOCKED DOWN ONE LAST TIME AND UNABLE TO MEET THE COUNT. BARRETT'S NEW FIGHT HAD BEEN NO MORE SUCCESSFUL THAN HIS OLDER FIGHTS, FOR THE WSFGA. AFTER HE WAS JUST GLAD IT WAS OVER AND HE LEFT IRELAND THAT DAY, VOWING NEVER TO RETURN. BARRETT HOPED IT WAS, AS THE IRISH POLICE OFFICERS TOLD HIM, A ONE OFF FIGHT, WITH NO OTHER COMMITMENTS. AS THE WEEKS PASSED, BARRETT STARTED TO BELIEVE HE HAD GOT AWAY WITH THE ONE FIGHT. THEN ONE EVENING WHEN HE GOT HOME, HE WAS SHOCKED TO FIND LORD HURTLEY, WAITING FOR HIM IN HIS FLAT.
LORD HURTLEY WANTED BARRETT TO BECOME A PART TIME BONDED FIGHTER FOR HIM THE UNDERGROUND EUROPEAN FIGHT FEDERATION THE UEEF, THE REPLACEMENT FOR THE WSFGA. BARRETT REFUSED AND THEY ARGUED WHEN BARRETT, TRIED TO THROW LORD HURTLEY OUT AND CALL THE POLICE, HE WAS KNOCKED OUT FROM BEHIND. WHEN BARRETT CAME ROUND, HE WAS LYING NAKED ON HIS BED. LORD HURTLEY EDUARDO AND ALFIE WHERE WITH HIM, TWO FORMER SLAVE BOYS OF THE WSFGA, NOW LORD HURTLEY'S ASSISTANTS. BARRETT WAS SHOCKED TO FIND HIMSELF NAKED AND EVEN MORE SHOCKED, WHEN LORD HURTLEY TOLD BARRETT, HE HAD SEXUALLY EXPLICIT PHOTOS OF BARRETT WITH EDUARDO AND ALFIE. THEY WOULD SENT TO HIS FRIENDS AND WORKERS, IF HE DID NOT AGREE TO BE A BONDED FIGHTER FOR THE UEEF. BARRETT HAD LITTLE CHOICE BUT TO AGREE. LORD HURTLEY TOLD BARRETT THAT HIS UEEF FIGHT TRAINER WOULD CONTACT HIM AND ARRANGE HIS TRAINING. THEN LORD HURLTEY HAD EDUARDO AND ALFIE PHYSICALLY AND SEXUALLY ABUSE BARRETT AGAIN, TAKING MORE COMPROMISING PHOTOS, AS LESSON IN OBEDIENCE. BARRETT WAS ONCE AGAIN IN THE CLUTCHES OF THE UNDERGROUND FIGHT MAFIA. MORE BLOODY EROTIC MALE ON MALE FIGHTING ACTION. €3.00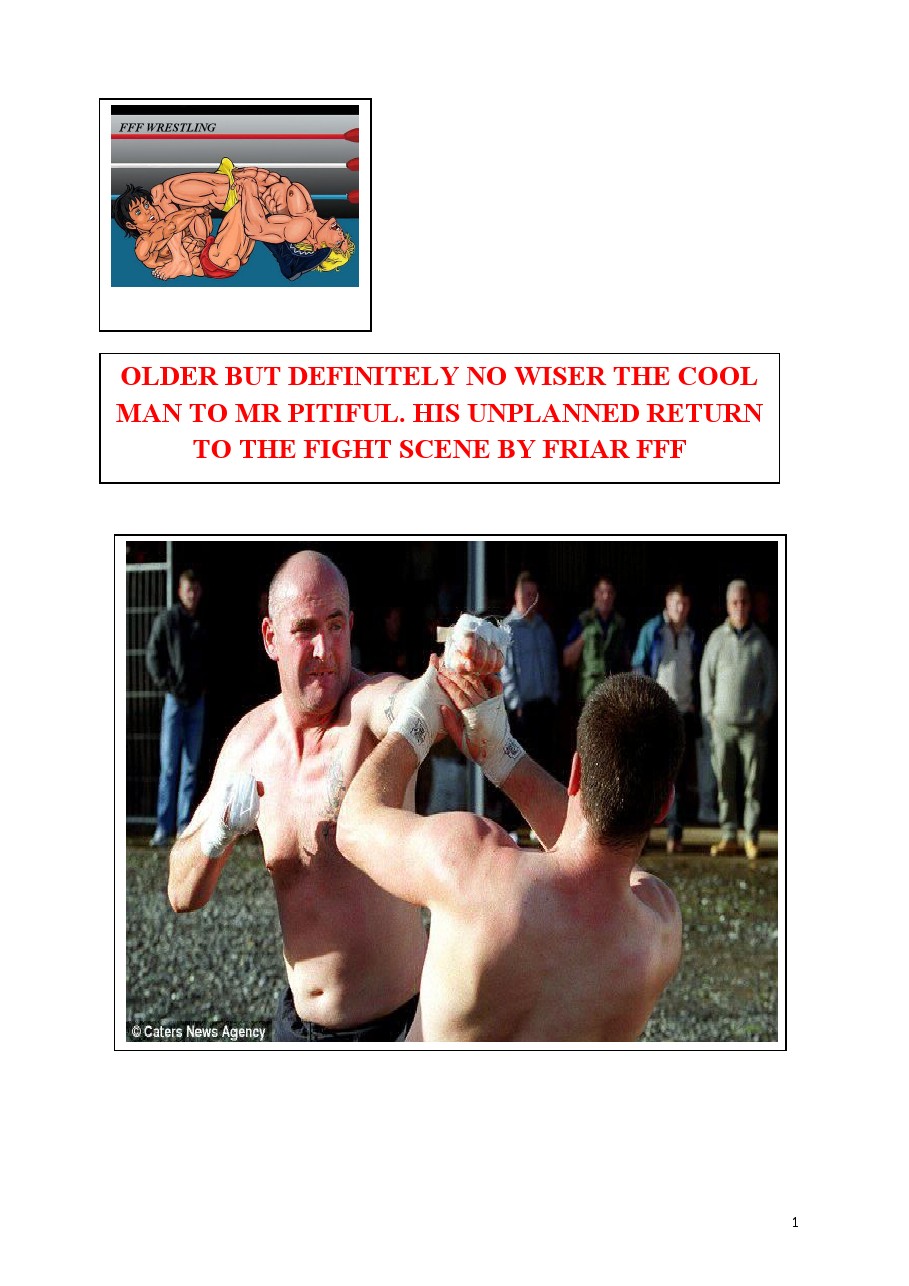 45 BLACK ON WHITE SQUASH JOB PART 2. BARRIES STORY. BARRY JAMES FLAT MATE AND WRESLTING PAL ANSWERED JASON'S WRESTLING ADD THIS TIME, DESPITE BEING WARNED NOT BY BY JAMES. ANOTHER SHORT TOUGH WHITE WRESTLER ANSWERS JASON'S A LARGER VERY MUSCULAR COLOURED WRESTLERS AD. FEATURES BARRY WRESTLING WITH HIS TWO FLAT MATES JAMES AND CRAIG. TOUGH THREE WAY ACTION WITH SOME VERY ROUGH SEXY TWO ON ONE ACTION. BARRY THEN GOES TO MEET JASON. FOR ANOTHER A LONG HARD TOUGH BRUTAL BOUT WITH BARRY TAKING A GOOD HAMMERING PHYSICALLY AND SEXUALLY JUST LIKE JAMES DID AT JASON'S HANDS. PART 2 OF A LONG BUT VERY EXCITING STORY €5.00
Story extract available to read, on the battle annals male fighting stories extracts blog, link at the top of the page.