FEMALE DOMINATION STORYBOOKS PAGE
There is a new female on male domination storybooks extracts blog 'battle annals female on male domination and illustrated domination stories extracts' blog
read extracts from the female on male domination storybooks available here on the new blog


http://battleannalsfemaledominationstories.blogspot.com
FEMALE DOMINATION STORYBOOKS LIST
1. SHOCK PART 1. MALE GETS TRICKED INTO SERVITUDE BY FEMALE BOSS AND HER SHE MALE SECRETARY. HEAVY DOMINATION STORY FULL OF VIOLENT TORTURE AND ABUSE OF MALE SLAVES. €2.50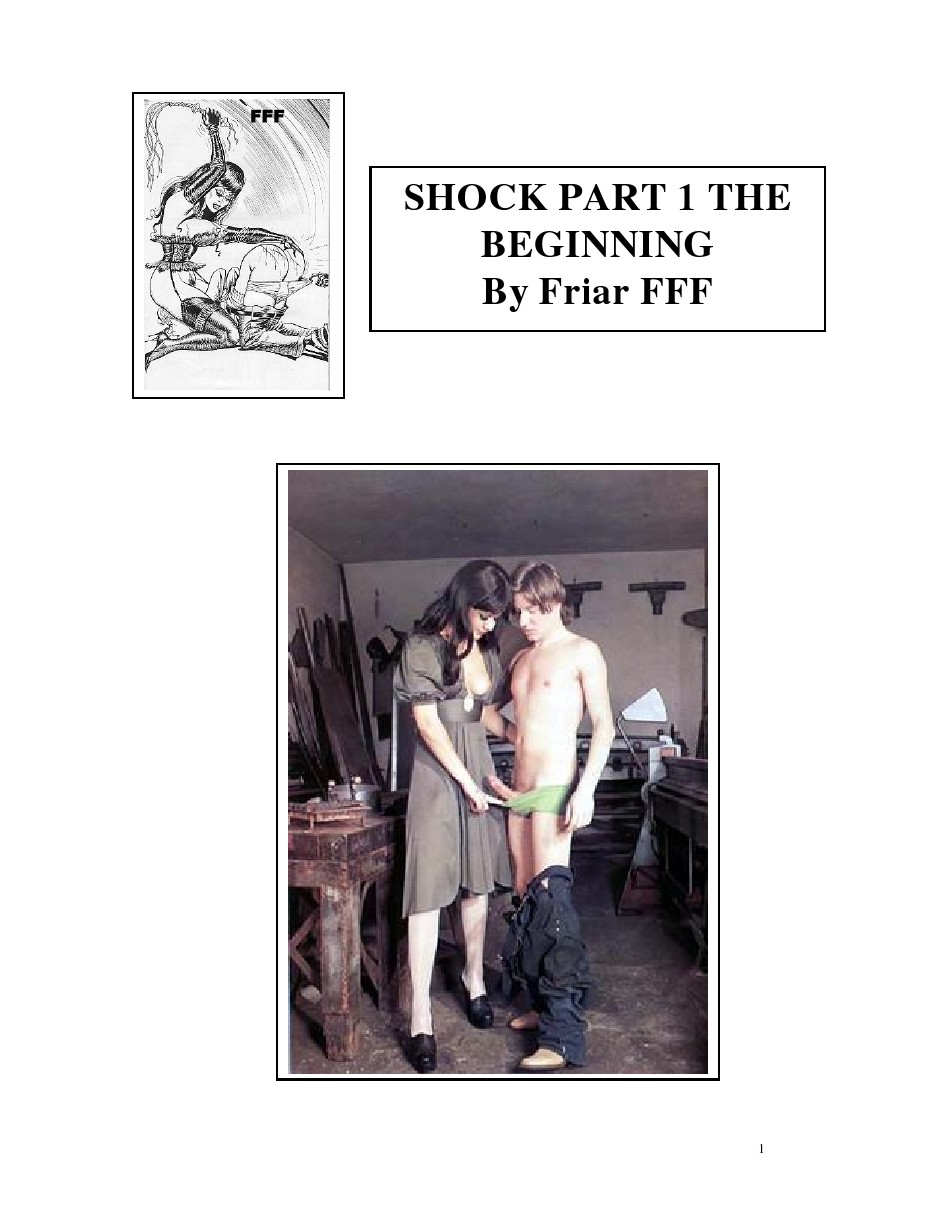 2. SHOCK PART 2. OUR INTREPID HERO AND HIS YOUNG APPRENTICE ARE INTRODUCED TO MORE SUFFERING AND HUMILIATION. MORE HEAVY ABUSE AND TORTURE OF MALE SLAVES. €2.00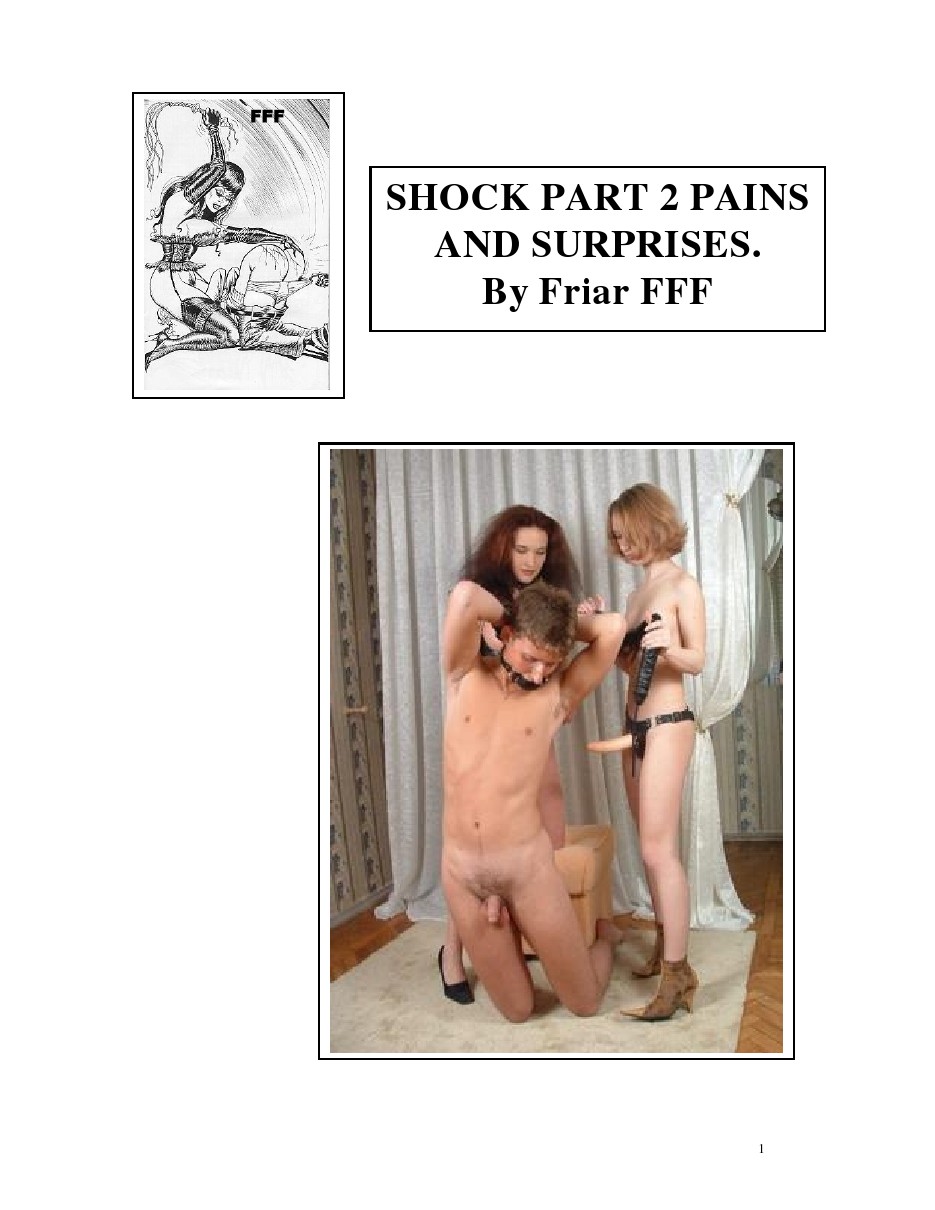 3. BLACK SKIRTS PART 1. MISADVENTURES OF A FREE-LANCE REPORTER AT THE HANDS OF A FEMALE SS TORTURE SQUAD. VIOLENT TORTURE OF THE MALE BODY. €2.00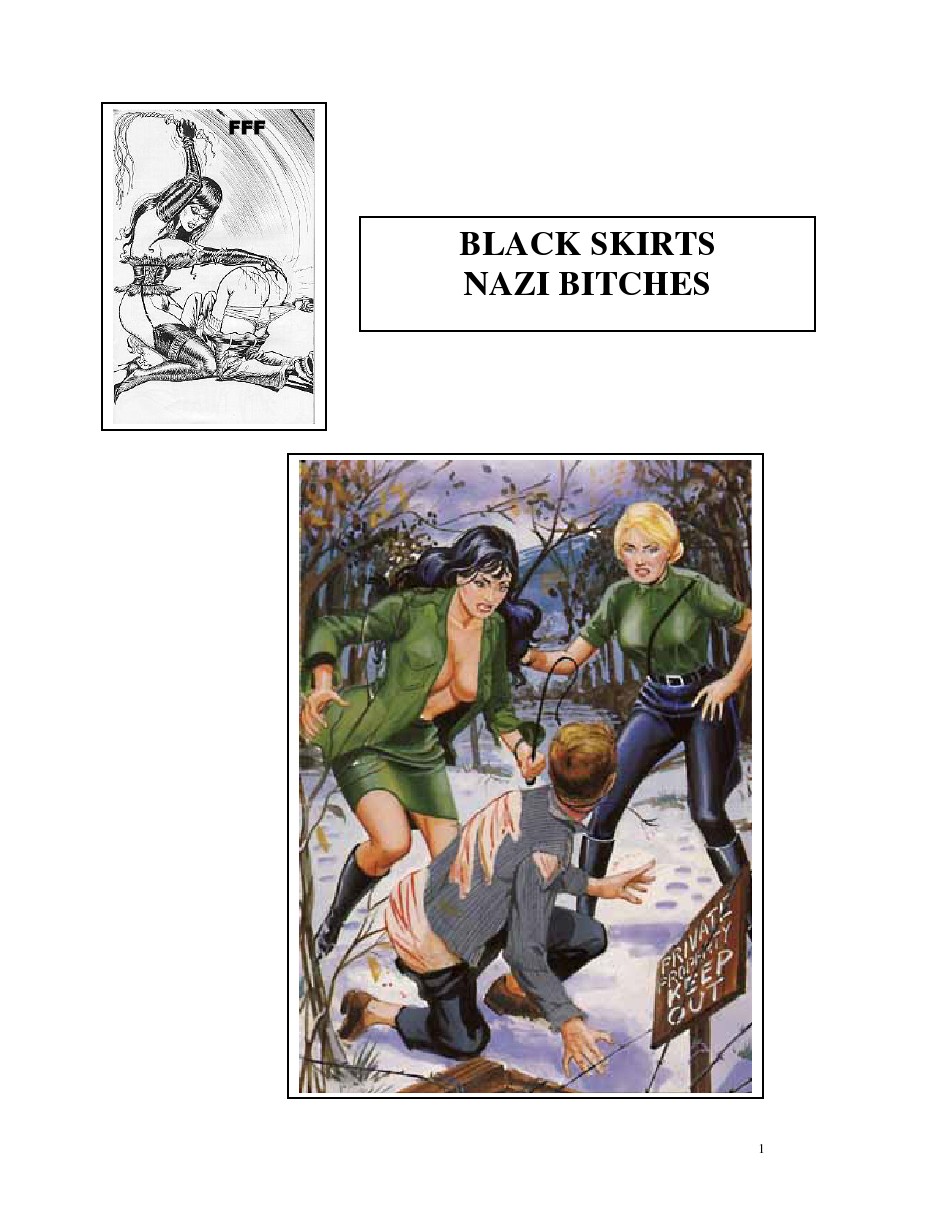 4. MEN IN TROUBLE. FEMALE DOMINATION OF MEN AND OTHER FEMALES. MP'S (MILITARY POLICE) ON THE RECEIVING END OF TORTURE AND BEATINGS. €5.00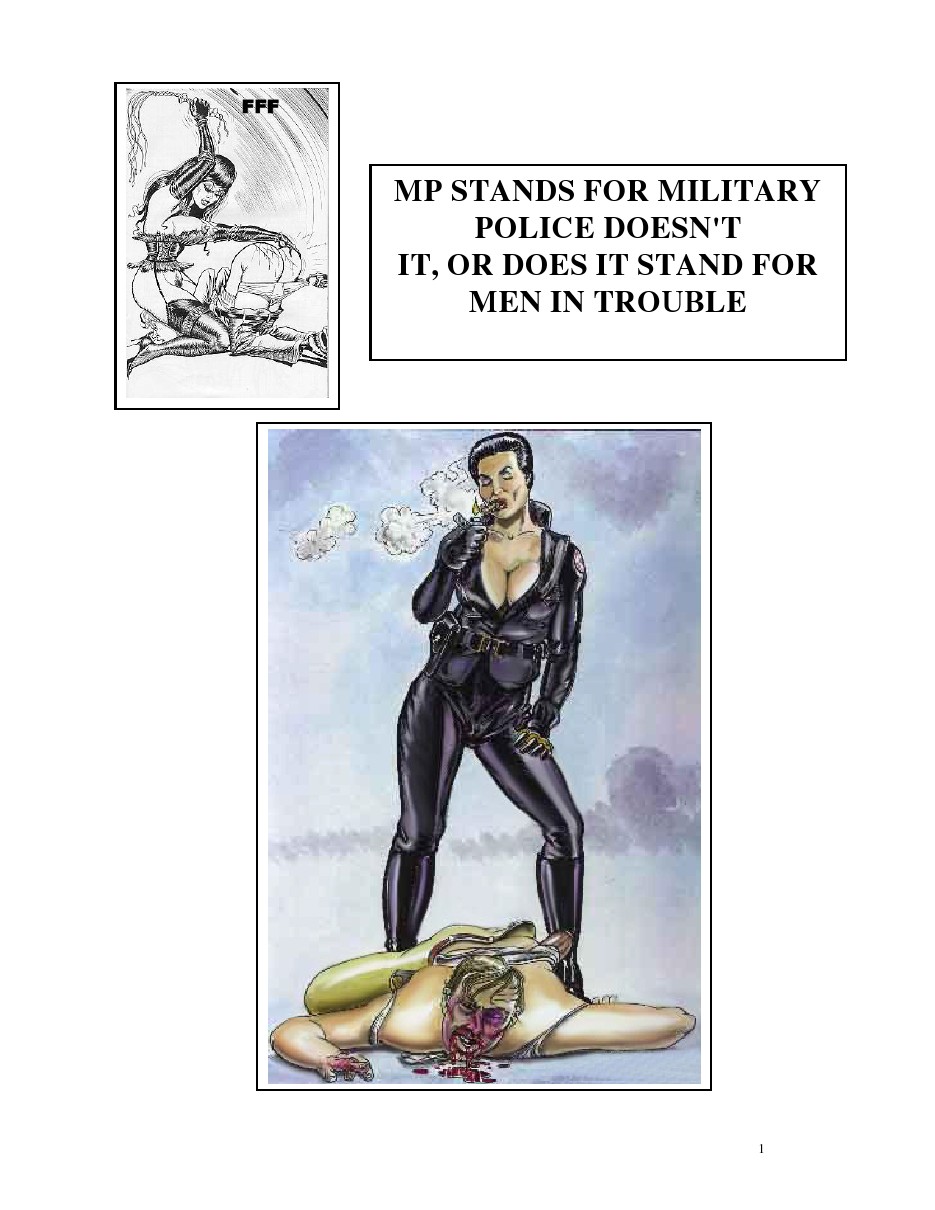 5. WHITE SLAVE BOY PART 1, THE BEGINNING. EXPERIENCES OF A WHITE MALE SLAVE BOY ON A CARIBBEAN ISLAND. HIS PAINFUL INTRODUCTION TO TORTURE AND ABUSE. €3.50
Story extract available to read, on the battle annals female on male domination stories extracts blog, link at the top of the page.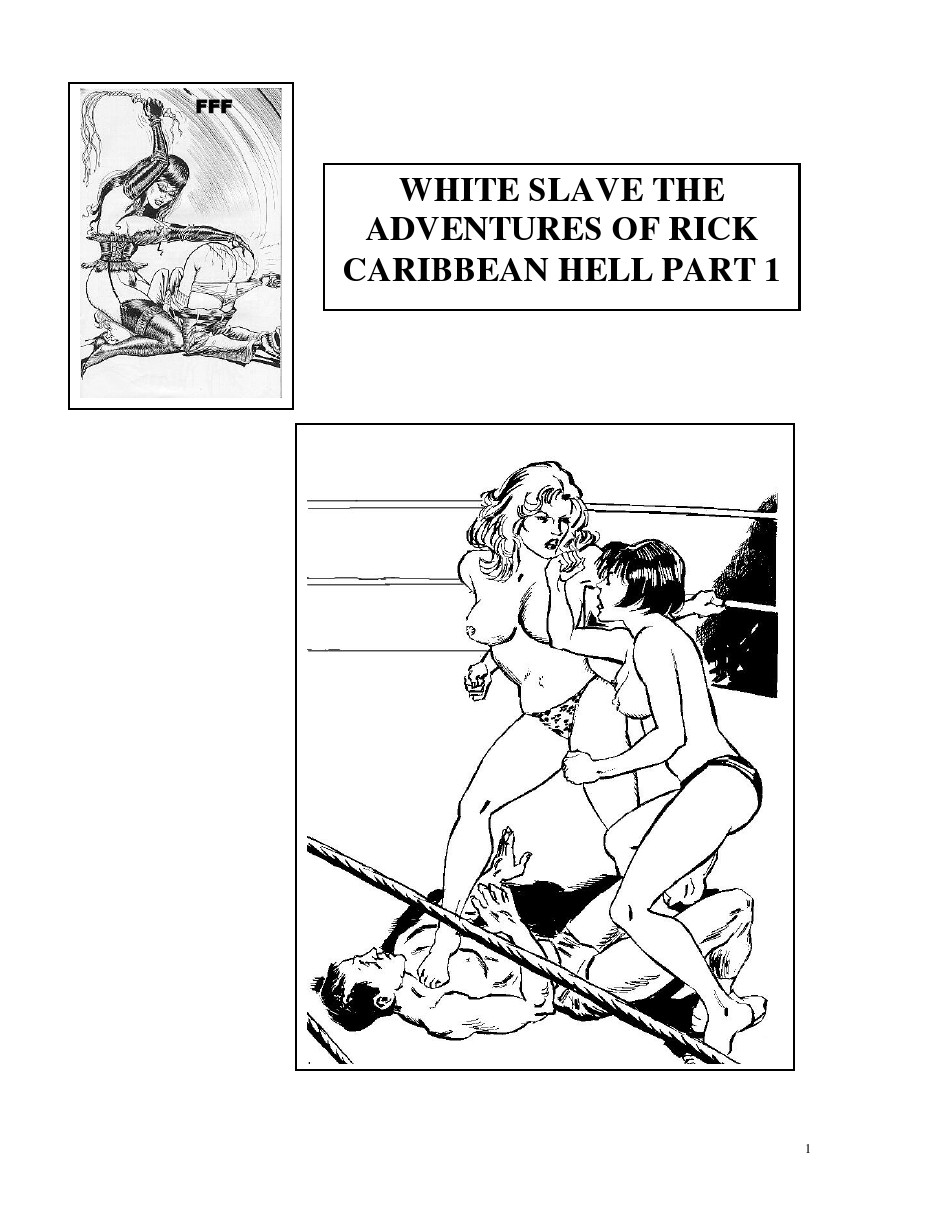 6. WHITE SLAVE BOY PART 2. RICK THE NEW WHITE SLAVE BOY IS TAUGHT PAINFUL LESSONS BY HIS STRICT FEMALE TRAINERS. €3.00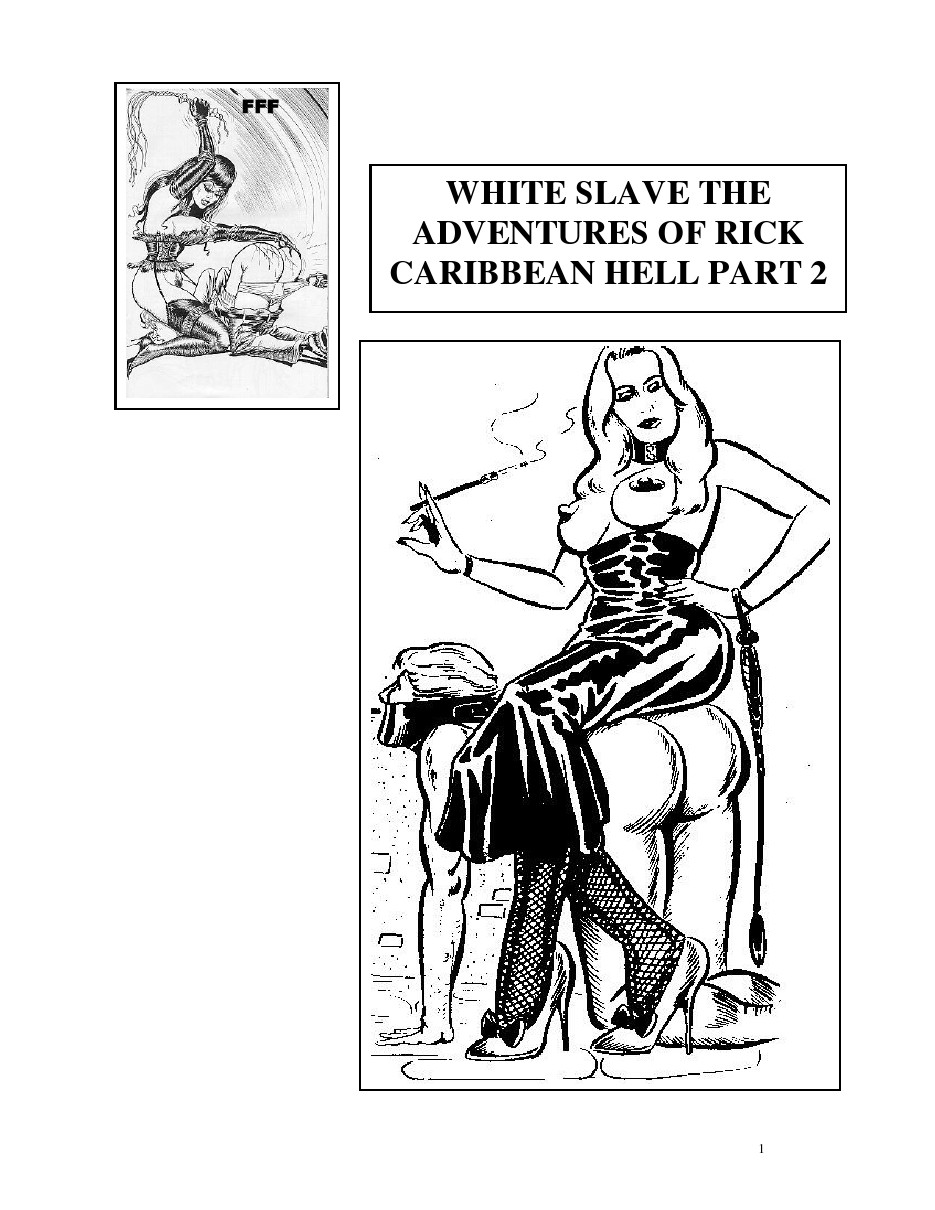 7. WHITE SLAVE BOY PART 3. MORE SUFFERINGS OF RICK THE WHITE SLAVE BOY AS HE MEETS HIS KNEW MISTRESS. €3.50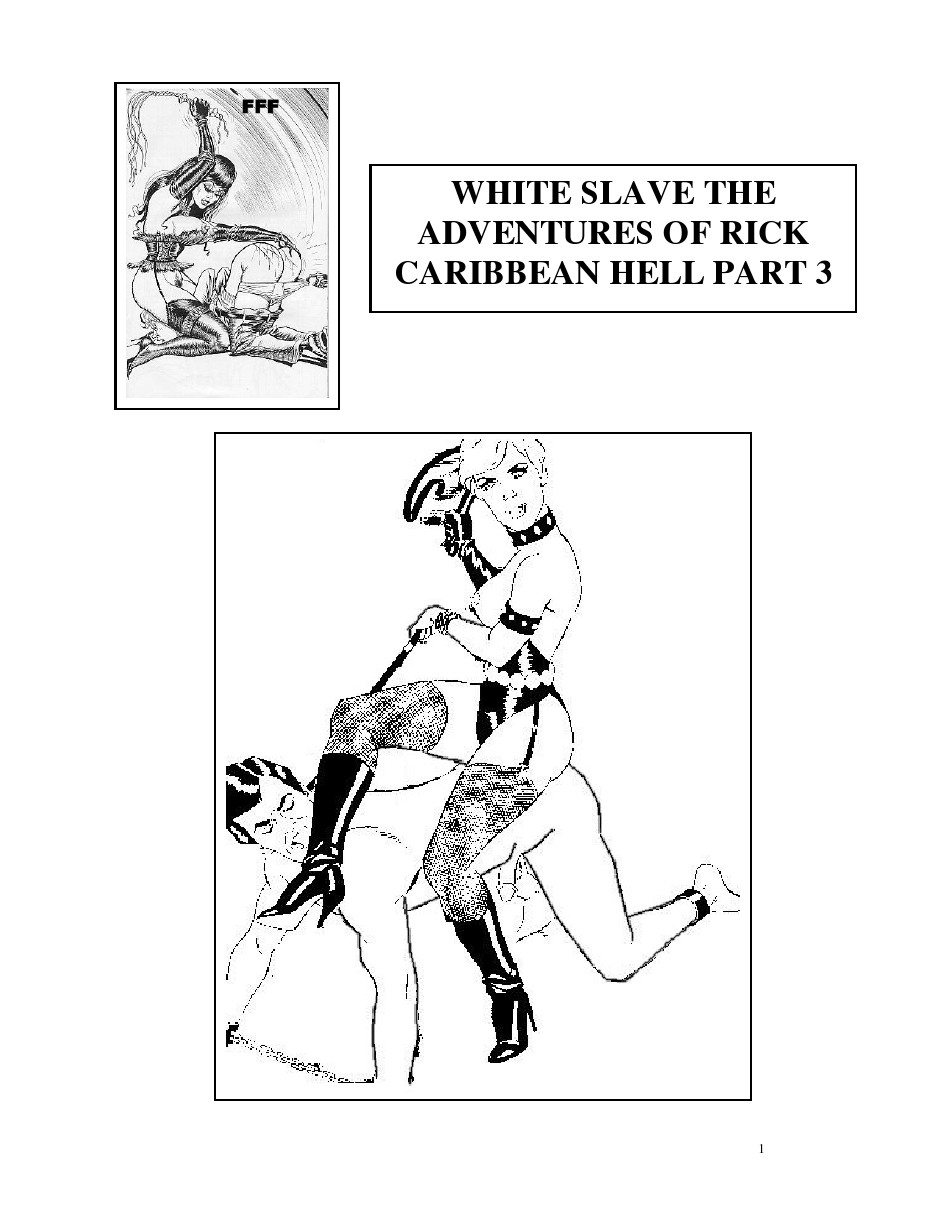 8. WHITE SLAVE BOY PART 4. WITNESS THE INAUGURATION A WHITE SLAVE BOY. A PAINFUL EXPERIENCE! . €3.50
9. TEEN DOM PART 1. SCHOOL GIRLS DOMINATE SCHOOL BOYS. VIOLENT AND SEXUALLY EXPLICIT. GIRLS HURTING BOYS AND BOYS HURTING OTHER BOYS IN VIOLENT PAIN GAMES. €3.00
Story extract available to read, on the battle annals female on male domination stories extracts blog, link at the top of the page.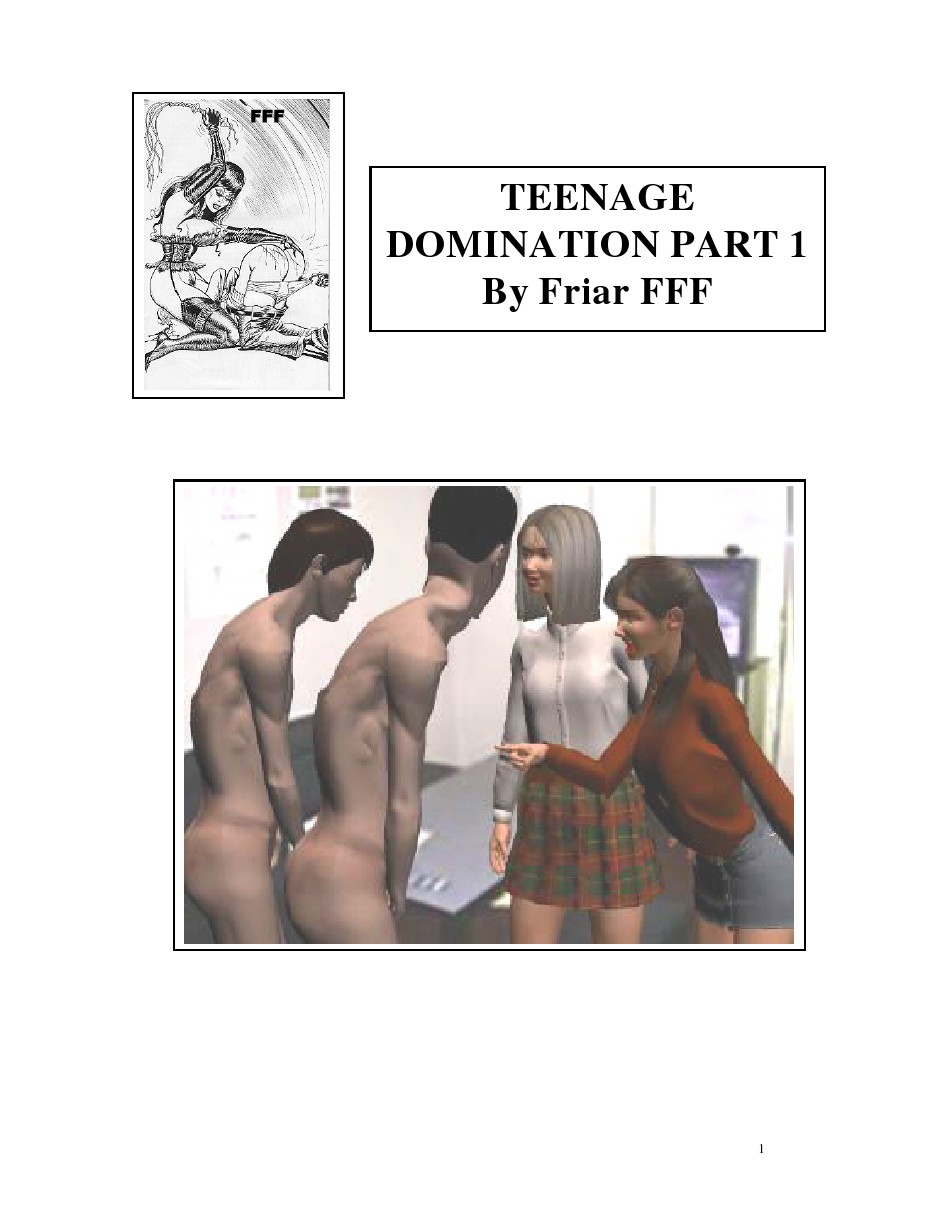 10. TEEN DOM PART 2. THE BATTLE OF THE SEXES CONTINUES WITH THE BOYS LOSING OUT TO THE GIRLS. VIOLENT AND SEXUALLY EXCITING. €3.00
Story extract available to read, on the battle annals female on male domination stories extracts blog, link at the top of the page.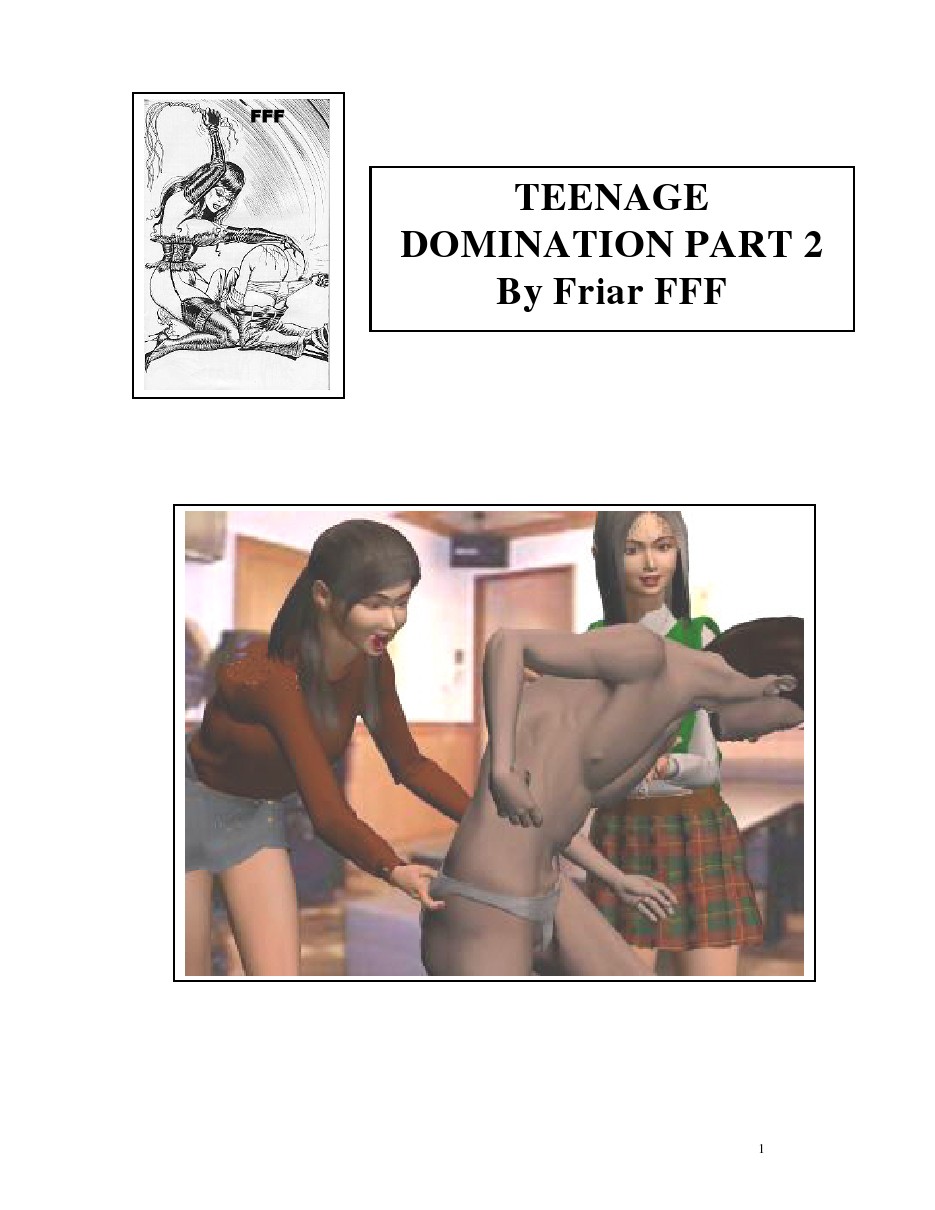 11. CHANCE PART 1. A GAME OF CHANCE PLAYED BY HUSBAND AND WIFE HEAVILY INTO S&M. THEY EXCITE TORTURE AND ABUSE EACH OTHER'S BODIES. THEY BOTH SUFFER CRUEL ABUSE AT EACH OTHER'S HANDS. THE ACTION SWITCHES BACK AND FROTH AS THEY SWAP ROLES OF MASTER MISTRESS AND SLAVE. ALL RULED BY THE FALL OF THE CARDS. BLAKE IS DELIBERATELY CRUEL TO HIS WIFE STACY, HOPING TO SPUR HER INTO TAKING PAINFUL REVENGE ON HIM. €4.50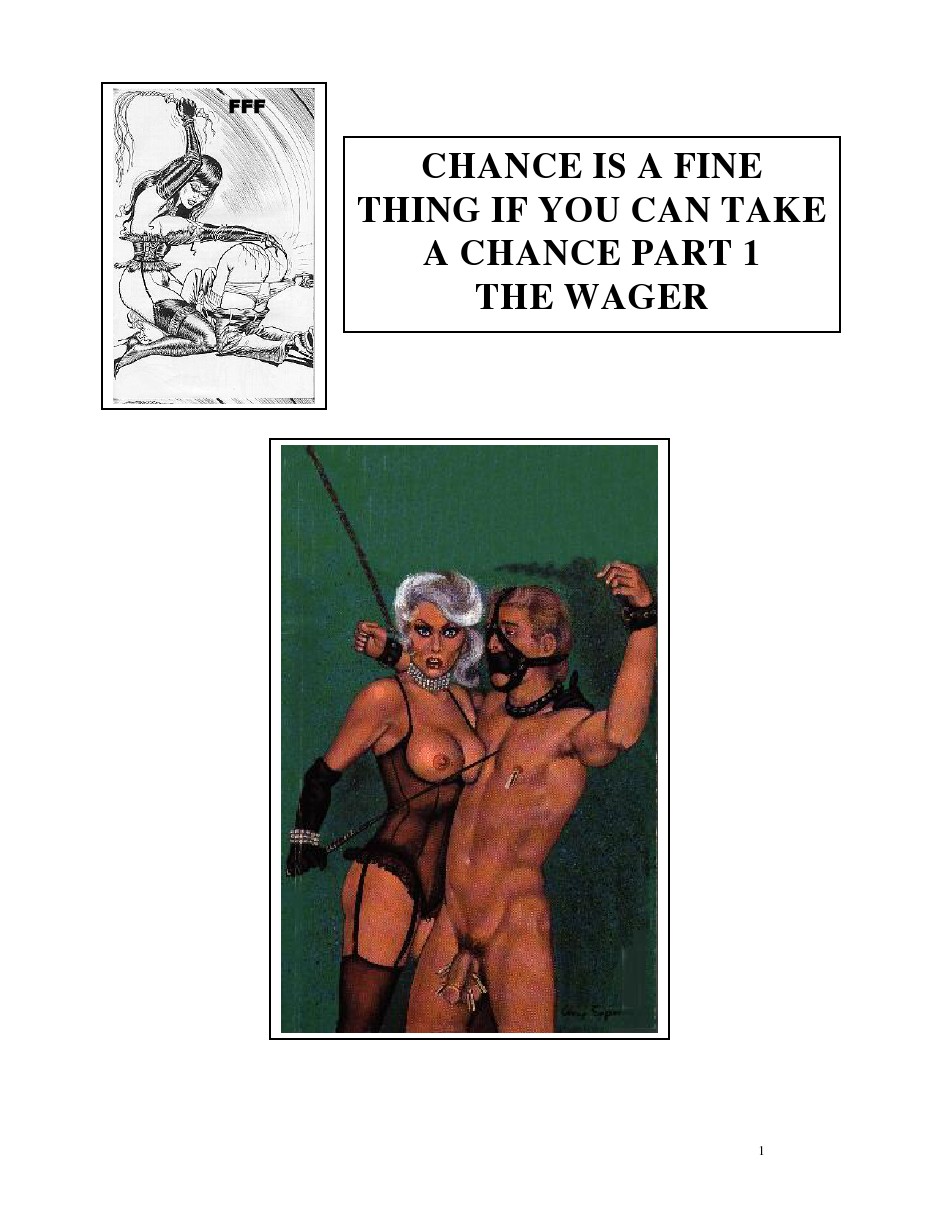 12 PEEPER PART 1. DAMIAN A YOUNG SHY TEENAGE BOY TAKES NEW JOB WITH SIX LARGE MATURE BLACK WOMEN. THEY SOON START TO TEASE AND HUMILIATE HIM PHYSICALLY AND SEXUALLY. DAMIAN LIKES WHAT HAPPENS TO HIM, IT FITS HIS LONG TIME FANTASIES. HE OVER HEARS THEM TALKING ABOUT AN ALL FEMALE GYM THEY BELONG TO. DESPITE BEING WARNED NOT GO THERE DAMIAN SNEAKS IN AND IS CAUGHT. DAMIAN IS THEN SUBJECTED TO A LONG CATALOG OF SEXUAL AND PHYSICAL ABUSE AND IS MADE THEIR SLAVE BOY. €5.00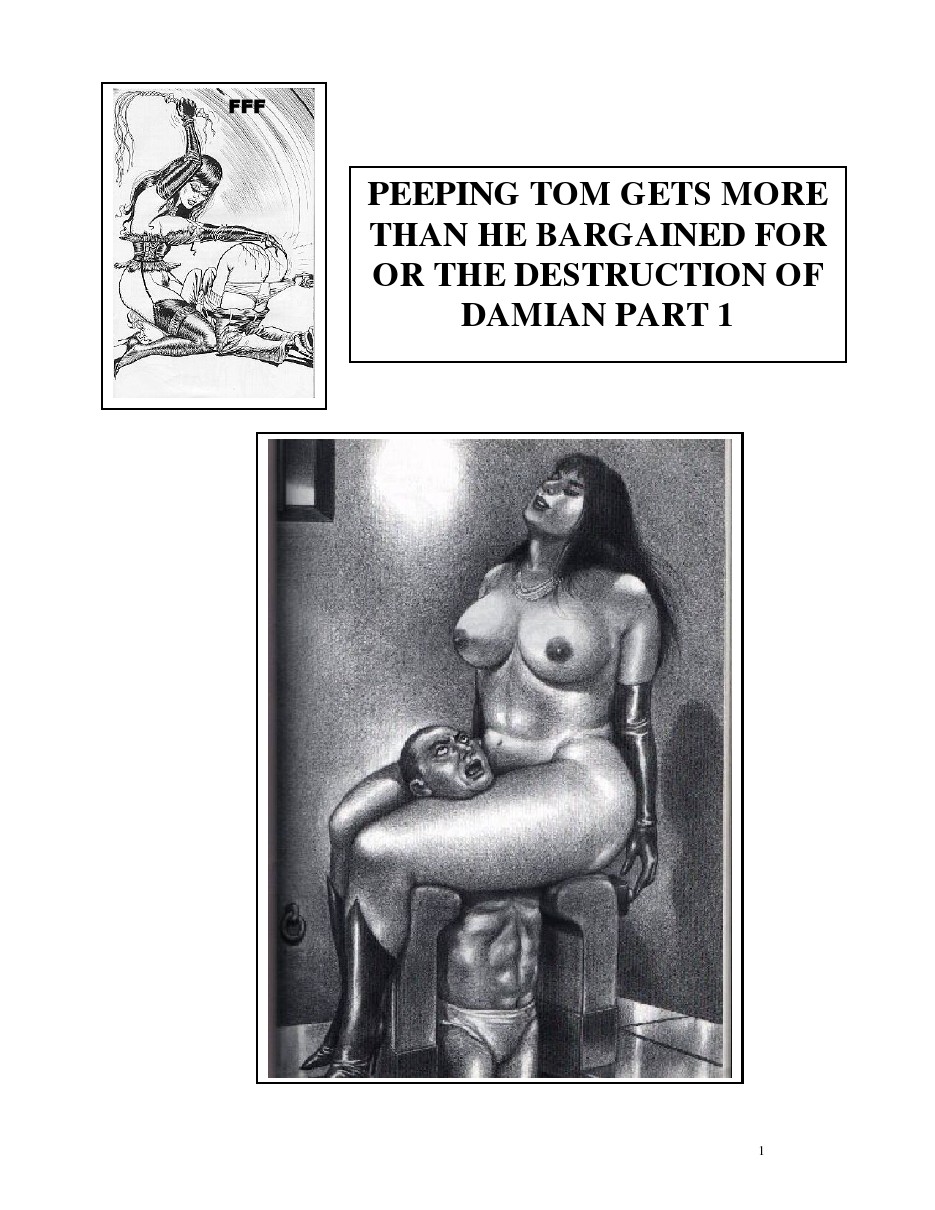 13. PEEPER PART 2. THE DOWN FALL OF DAMIAN. DAMIAN'S HUMILIATION AND ENSLAVEMENT AT THE HANDS OF THE SIX MATURE BLACK WOMEN CONTINUES. DAMIAN IS LEARNS JUST WHAT IT MEANS TO BE THEIR WHITE SLAVE BOY. A LONG PAINFUL HUMILIATING ORDEAL. THEY REALLY MAKE HIM SUFFER FEM DOM AT ITS BEST. €5.00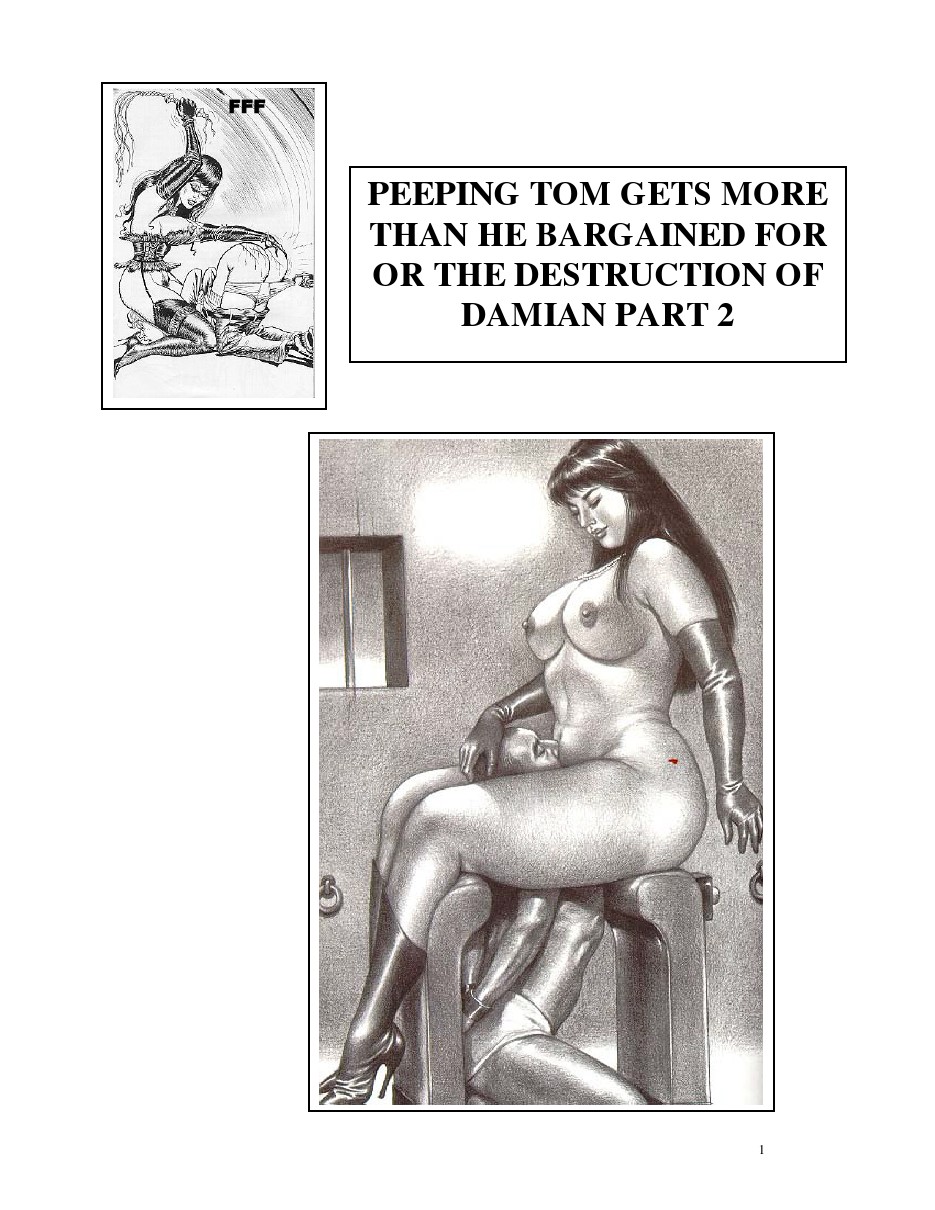 14. THE PERFECT TRAP PART 1. DEVINIA A SUCCESSFUL BUSINESS WOMAN IS DETERMINED TO DESTROY HER GREATEST RIVAL RICHARD BRAYBRIDGE. SHE HAD MADE HIM BELIEVE SHE HAD A NEW SUPER COMPUTER CHIP. BRAYBRIDGE SENDS HIS AGENTS IN TO FIND AND STEAL THE CHIPS. DEVINIA TRAPS AND DISPOSES OF BRAYBRIDGE'S AGENTS ONE BY ONE, TORTURING THEM AND ADDING THEM TO HER COLLECTION. HER BUILDING IS DESIGNED AS THE PERFECT TRAP FOR UNWELCOME GUESTS. BRAYBRIDGE IN DESPERATION HIRE ONE OF THE BEST CAT BURGLARS LYNX TO PENETRATE DEVINIA'S BUILDING. LYNX IS CAUGHT IN DEVINIA PERFECT TRAP. LYNX IS VICIOUSLY TORTURED AND ABUSED BY DEVINIA THEN ADDED TO HER COLLECTION JUST ANOTHER VICTIM OF HER PERFECT TRAP. BRUTAL MALE TORTURE AND CASTRATION. €5.00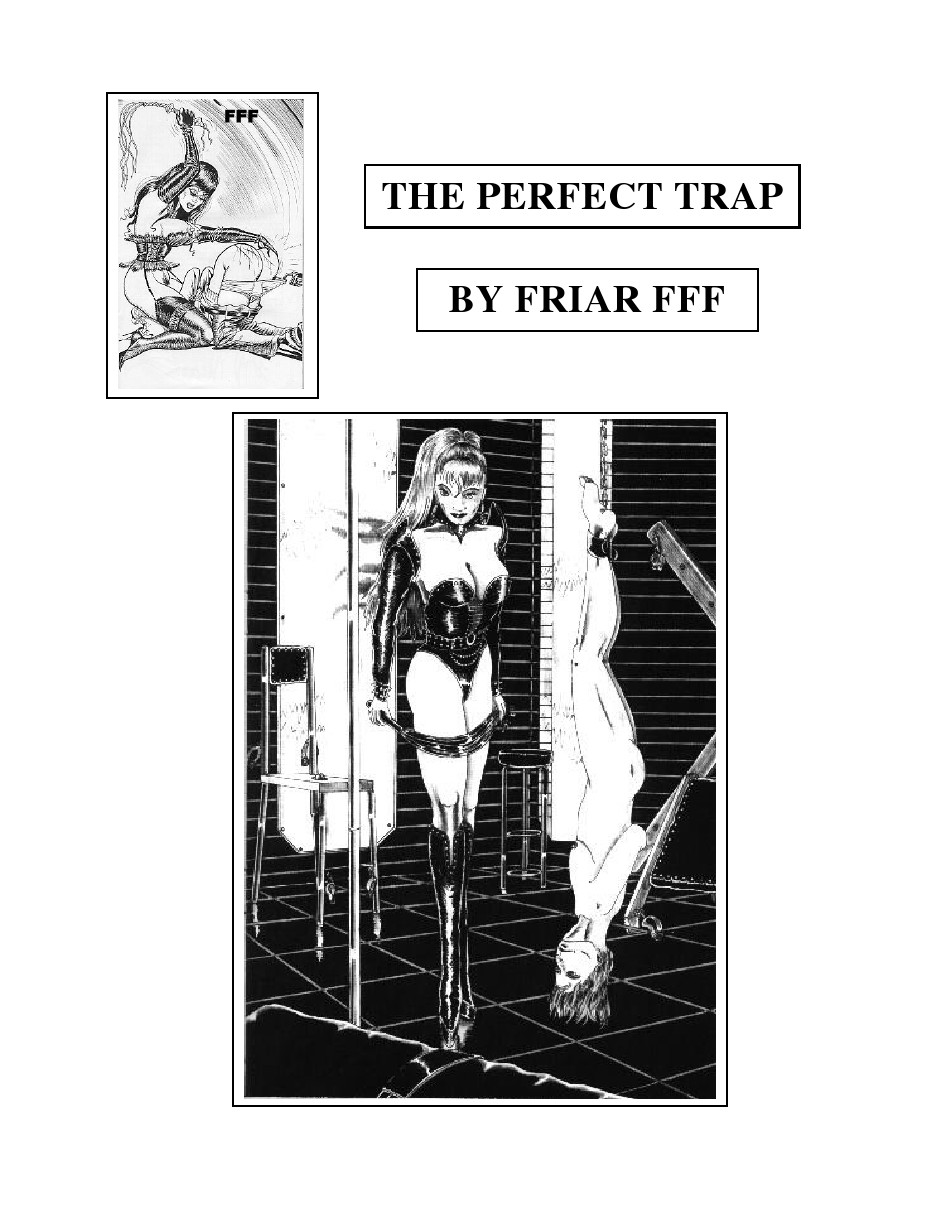 15. CAPTURED PART 1. TWO US MARINES SERVING WITH THE NATO FORCES IN YUGOSLAVIA ARE CAPTURED BY SERBIAN SOLDIERS. THE TWO MARINES ARE ABUSED PHYSICALLY AND SEXUALLY BY THE SERBIAN SOLDIERS. THE MARINES ARE THEN HANDED OVER TO A RUSSIAN SPECIAL SERVICE INTERROGATION UNIT CONSISTING ENTIRELY OF FEMALES.
THE MARINES ARE TORTURED BY THE RUSSIAN'S USING ELECTRIC SHOCK TORTURE UNTIL THEY TELL EVERYTHING THEY KNOW AND THEN THEY ARE TORTURED SOME MORE. VICIOUS TORTURE AND ABUSE OF THE MARINES BODIES, PARTICULARLY THEIR GENITALS. €5.00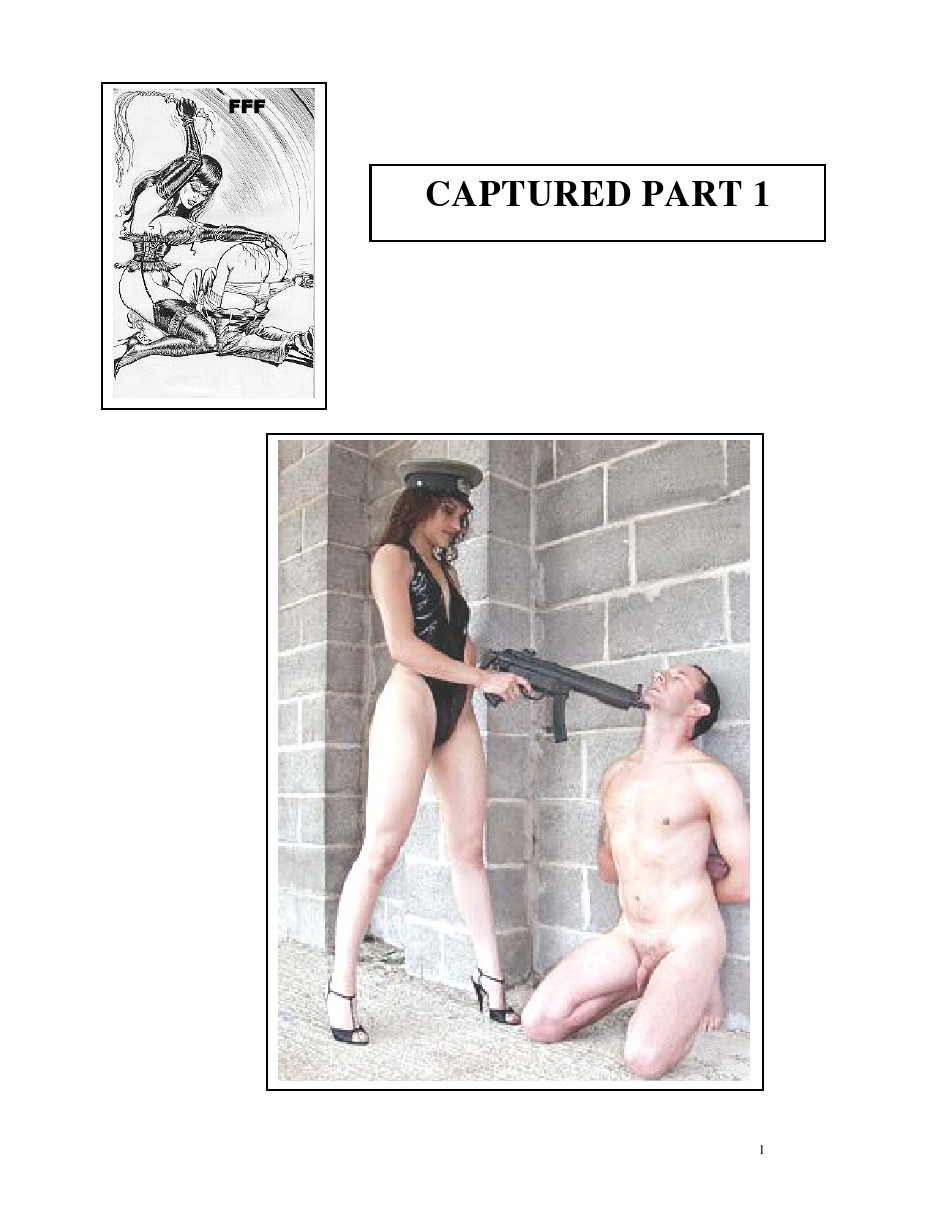 16. CAPTURED PART 2. THE TWO CAPTURED MARINES WAKE UP NAKED IN A CELL THE NEXT DAY AFTER THEIR TORTURE WONDERING WHAT WILL HAPPEN TO THEM. THEY ARE MADE TO FIGHT EACH OTHER IN A NAKED ALL OUT BRUTAL NHB WRESTLING MATCH. THE LOSER OF THE MATCH WILL BE TORTURED TO DEATH. WHO WINS AND WHO IS TORTURED BRUTALLY TO DEATH BY THE RUSSIAN WOMEN. YOU HAVE TO ORDER THE STORY TO FIND OUT. BRUTAL PHYSICAL ABUSE OF THE LOSERS BODY AS HE IS TORTURED TO DEATH. €5.00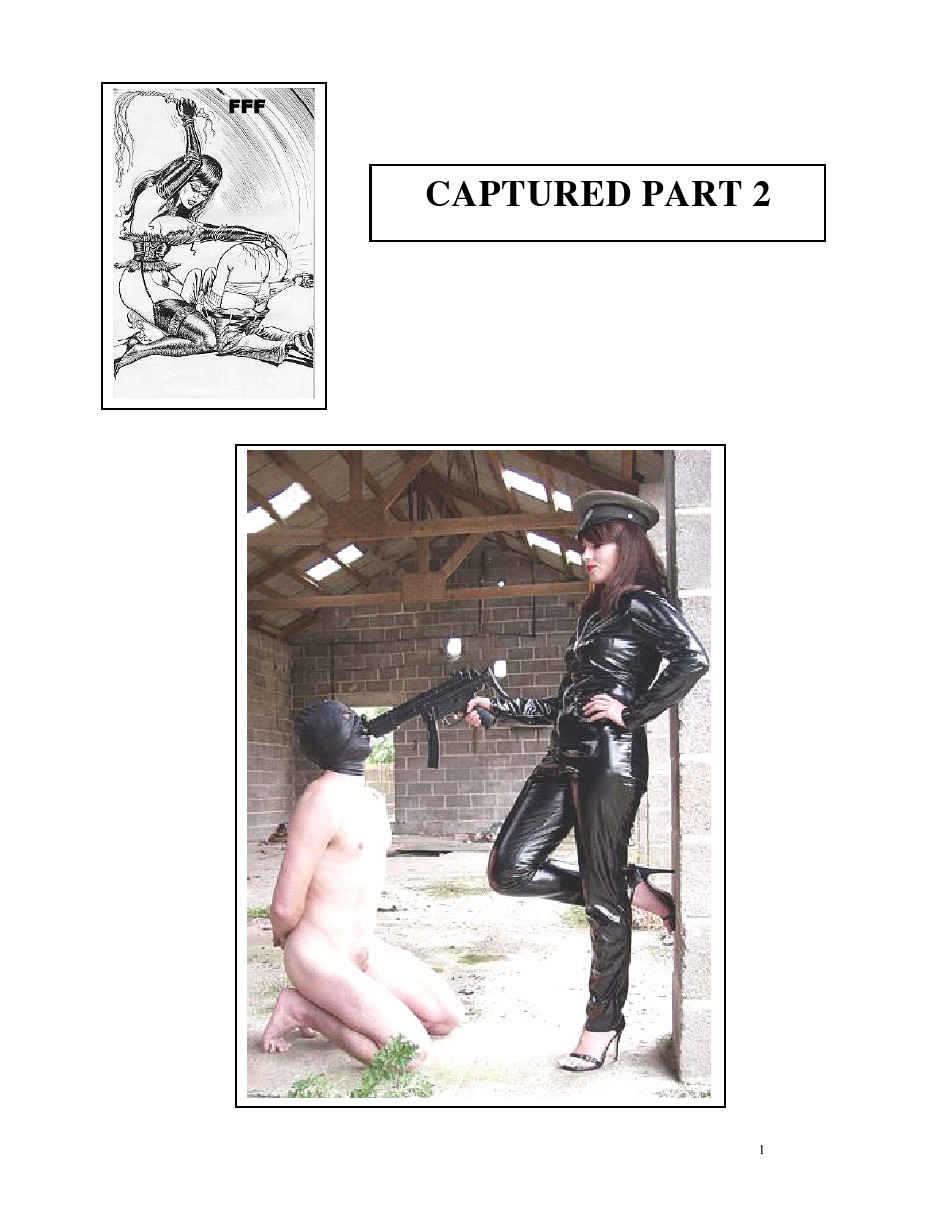 17. CHANCE PART 2. THE PAINFUL S&M GAME OF CHANCE PLAYED BY HUSBAND AND WIFE CONTINUES FROM PART 1. BLAKE GETS HIS WISH AND STACY TAKES PAINFUL REVENGE ON HIS BODY. FATE TURNS AGAINST BLAKE AND DEALS THE PUNISHMENT SESSION OF HIS LIFE. STACY DELIGHT IN MAKING HER HUSBAND SUFFER PUSHING AND FURTHER AND PUNISHING HIM MORE THAN EVER BEFORE. BLAKE SUFFERS CRUELLY AT STACY'S HANDS AND BECOME HER COMPLETE SLAVE. €5.00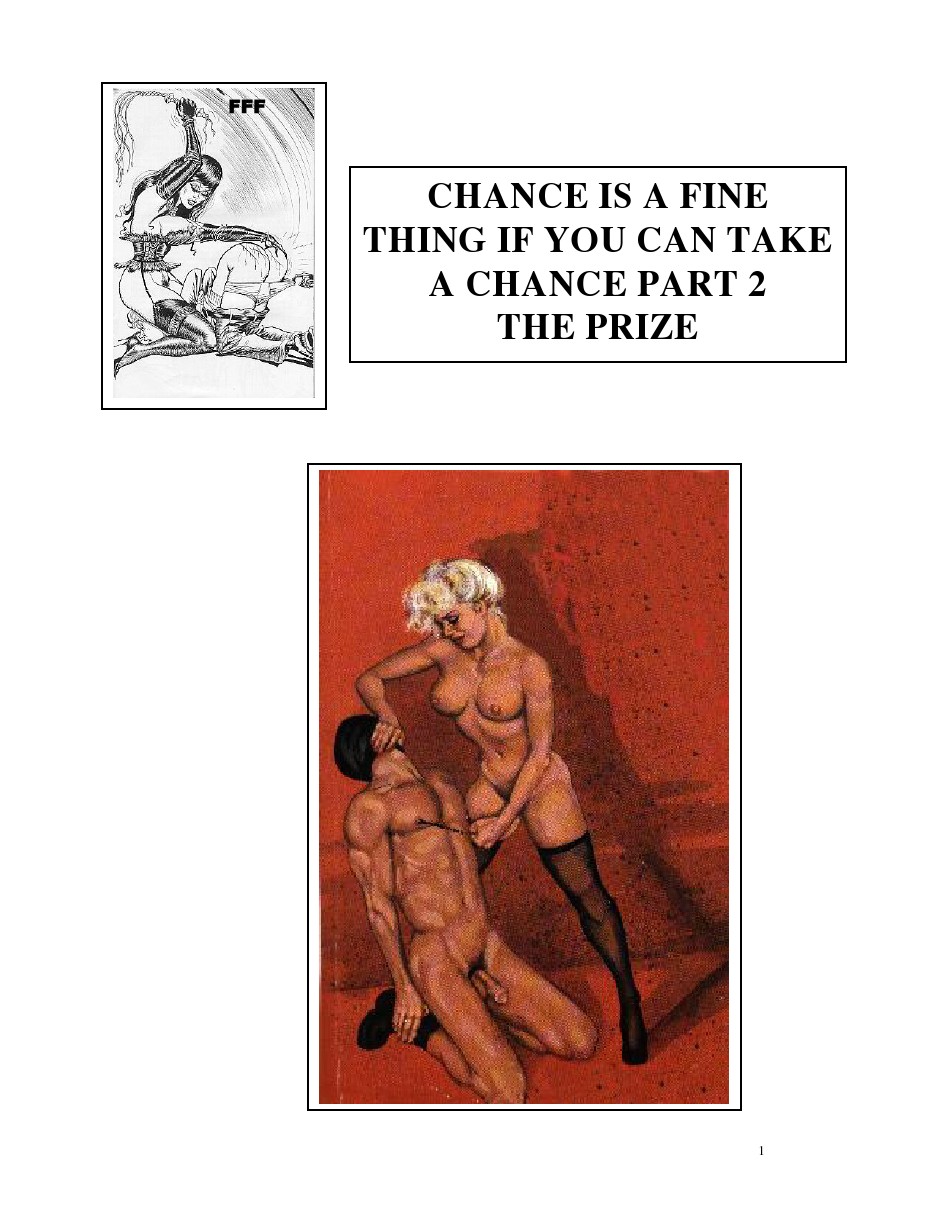 18. WHITE SLAVE BOY PART 5. ENJOY THE SUFFERINGS A WHITE SLAVE BOY AS HE RETURNS FROM HIS INAUGURATION AND IS FORCED TO WRESTLE A SHE MALE BEFORE BEING GANG RAPED BY THEM. MORE HOT, PAINFUL AND EROTIC FEMALE ON MALE DOMINATION ACTION. €3.50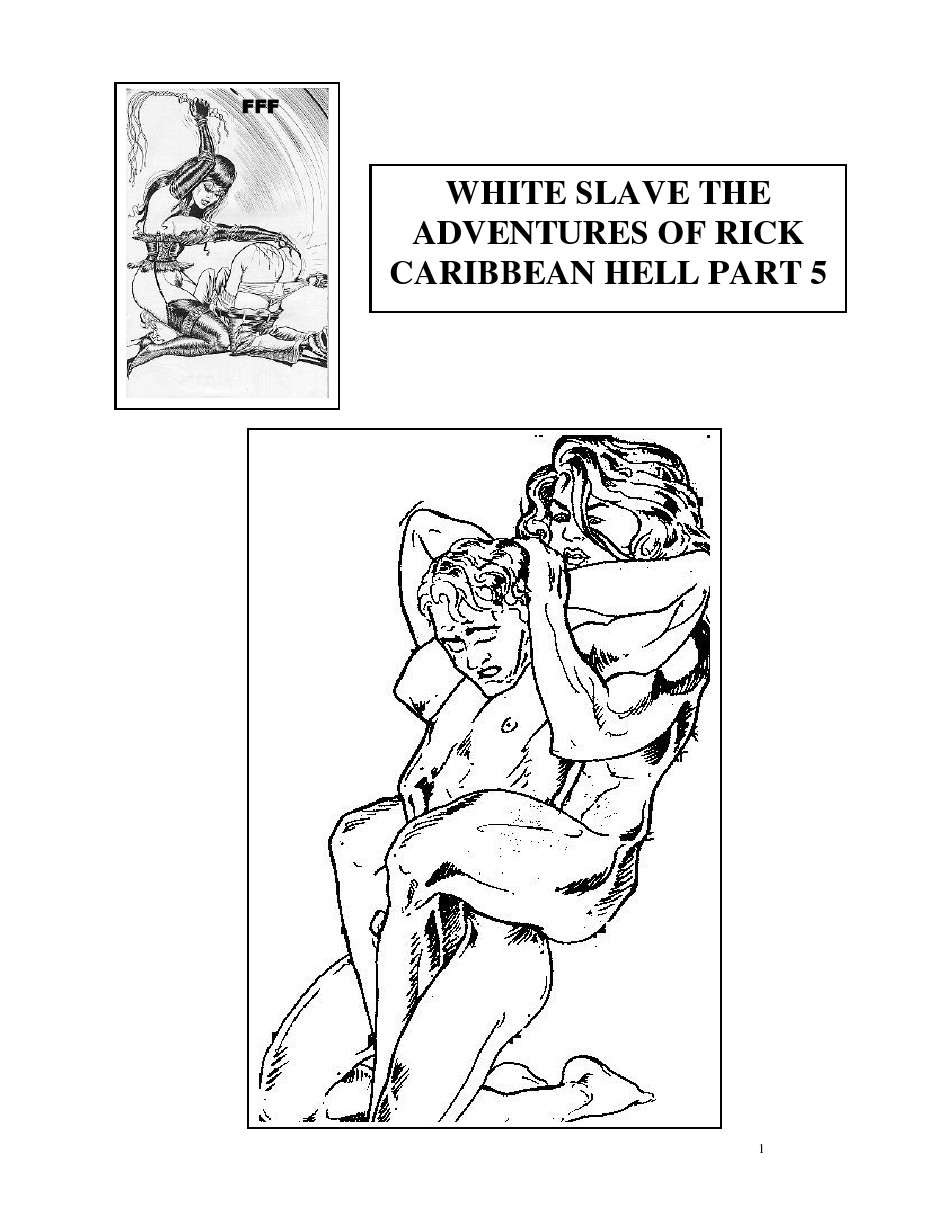 19. WHITE SLAVE BOY PART 6. RICK THE WHITE SLAVE BOY IS MADE TO WRESTLE TWO OTHER SLAVES SEAN AND GLENN. HE EASILY BEAT BOTH GLENN AND SEAN. SEAN AND GLENN ARE PUNISHED WITH PADDLE AND TAWSE FOR LOSING. RICK IS THEN MADE TO WRESTLE SEAN AND GLENN TOGETHER IF HE LOSES HE FACES A PUNISHMENT SESSION AT THE HANDS OF GLENN AND SEAN DIRECTED BY THE TWO OF SHEBA HIS MISTRESSES MAIDENS. RICK LOSES AND IS THRASHED AND HAS HOT WAX POURED ON HIS NAKED BODY AS A PUNISHMENT FOR LOSING. MORE EROTIC AND PAINFUL MALE SUFFERING AT THE HANDS OF DOMINANT FEMALES . €4.00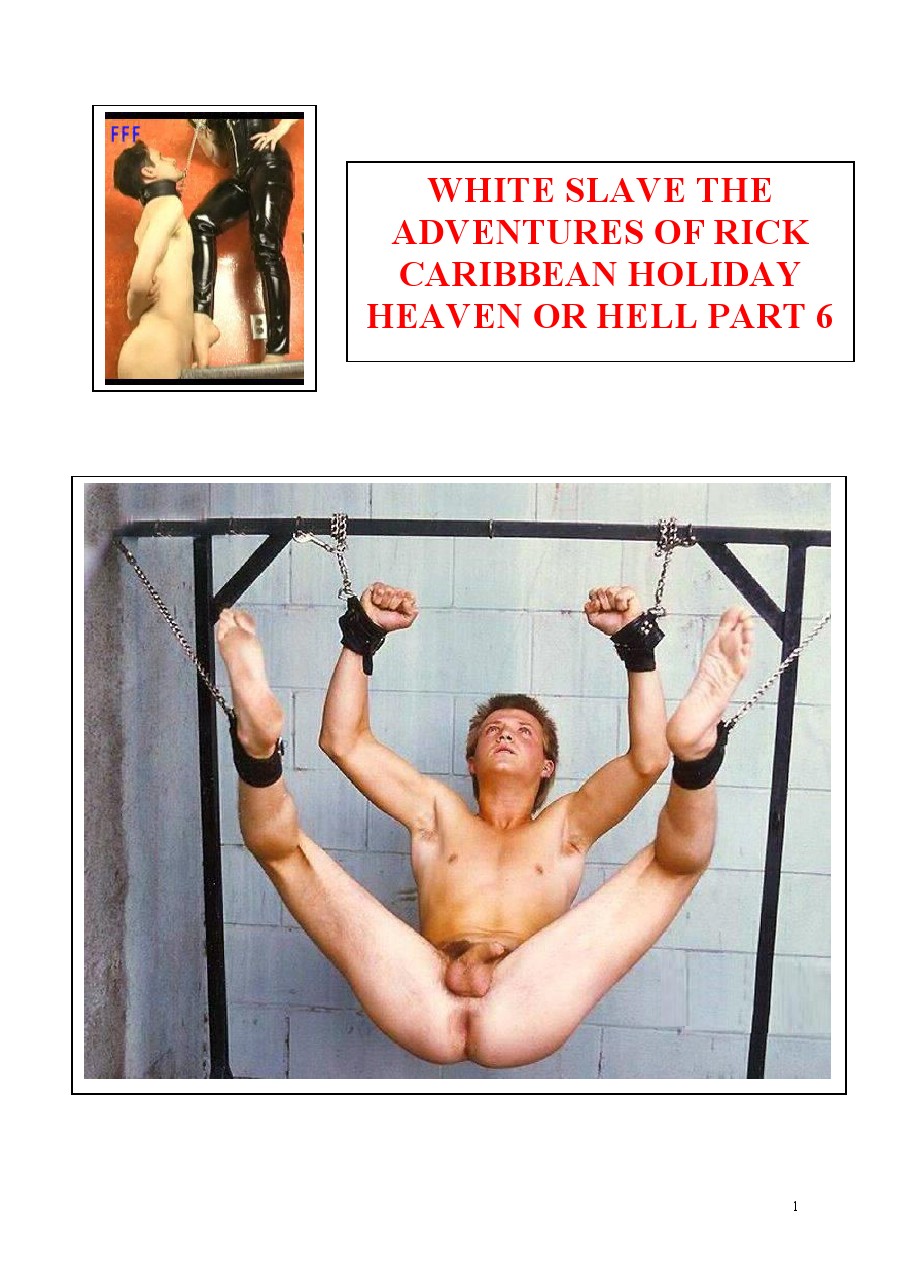 20 THE SISTERS OF NO MERCY. SARAH AND RACHEL ARE THE SELF STYLED SISTERS OF NO MERCY, FEMALE DOMINANTS. SARAH THE OLDER SISTER WAS IN HER FORTIES, WHO LIKED TO DOMINATE MEN HER OWN AGE OR OLDER, WHILE RACHEL THE YOUNGER SISTER IN HER EARLY TWENTIES AND LIKED TO DOMINATE MEN AROUND HER OWN AGE OR YOUNGER. MARTIN A MALE SUBMISSIVE IN HIS LATE FIFTIES HAD ALWAYS WANTED TO BE DOMINATED BY A YOUNG DOMINANT FEMALE. HE MADE CONTACT WITH THE SISTERS OF NO MERCY HOPING TO BE INVITED TO BE THE YOUNGER SISTER RACHEL'S SUBMISSIVE. BUT SHE DID NOT SEEMED INTERESTED ALTHOUGH SARAH WAS KEEN TO MAKE HIM HER SUBMISSIVE. THEN OUT OF THE BLUE A LITTLE WHILE LATER RACHEL TOLD MARTIN SHE WANTED HIM TO BE HER SUBMISSIVE TO SEE WHAT IT WAS LIKE DOMINATING AN OLDER MAN, ONE OLDER ENOUGH TO BE HER FATHER. SARAH HAD ALSO DECIDED TO SEE WHAT IT WAS LIKE DOMINATING A YOUNGER MALE. RACHEL HAD PROVIDED HER WITH ONE OF HER YOUNGEST AND NOVICE TEENAGE SUBMISSIVE JOSHUA.
MARTIN ARRIVED FIRST FOR A SESSION WITH RACHEL ASSISTED BY HER OLDER SISTER SARAH. RACHEL ASSISTED BY SARAH REALLY TEASE AND TORTURE MARTIN MERCILESSLY, WITH PHYSICAL AND SEXUAL ABUSE. THEY USE A SELECTION OF THE DOMINATION EQUIPMENT AND PLAY THINGS ON MARTIN, STARTING WITH HIM SECURED IN A BONDAGE HARNESS. MARTIN'S UPPER BODY AND GENITALS ARE SHAVED, HE IS CHASTISED, RAPED WITH VIBRATORS AND DILDO. HIS COCK AND BALLS ARE TEASED AND ABUSED WITH A VACUUM DEVELOPER. MARTIN IS THEN STRETCHED IN A TORTURE WRACK AND A RUBBER HOSE USED TO BEAT HIS BODY AND A BONGER TO ABUSE HIS COCK AND BALLS. THEY ENDED MARTIN'S SOLO SESSION BY LOCKING HIM IN WOODEN STOCKS AND FUCKING HIS ARSE WITH A LARGE DILDO ATTACHED TO A HYDRAULIC PISTON, AND VENUS 2000 COCK MILKER ATTACHED TO HIS COCK.
SARAH THEN ASSISTED BY RACHEL MOVE ON TO JOSHUA THE YOUNG TEENAGE NOVICE SUBMISSIVE. SARAH DID NOT LIKE JOSHUA'S HAIRY BODY AND THEY SHACKLE HIM BY HIS ARMS TO SUSPENDED CHAINS. SARAH AND RACHEL THEN SHAVED HIS BODY AND GENITALS CLEAN. THEN THEY DECIDED TO SHAVE OFF EVERY HAIR ON HIS BODY. JOSHUA IS SHACKLED TO THE WALL BY HIS ARMS AND RAPE HIM WITH FINGER DILDO AND STRAP ONS. JOSHUA IS THE SPREAD EAGLE WITH LEG AND ARM SPREADER BARS AND SUSPEND UPSIDE DOWN BY A HOIST. SARAH AND RACHEL USE A CAT OF NINE TAILS AND CROP ON HIS NAKED BODY AND GENITALS. THEY END JOSHUA'S SOLO SESSION IN THE TREADMILL MAKING HIM RUN A GIANT TREAD MILL TO TURN IT FASTER ENOUGH TO LIGHT A LIGHT BULB. THEY SUE THE CAT OF NINE TAILS TO MAKE HIM RUN FAST ENOUGH TO LIGHT THE LIGHT BULB.
SARAH AND RACHEL FINISH WITH JOINT SESSION WITH MARTIN AND JOSHUA SHACKLED OVER GYM HORSE, WHILE THEY CANE THEIR NAKED BUTTOCKS MERCILESSLY. BRUTAL AND EROTIC ABUSE OF YOUNG AND OLDER MALES BY OLDER AND YOUNGER FEMALE DOMINANTS. MARTIN AND JOSHUA SUFFER LONG AND HARD AT THE HANDS OF THE SISTERS OF NO MERCY. €4.00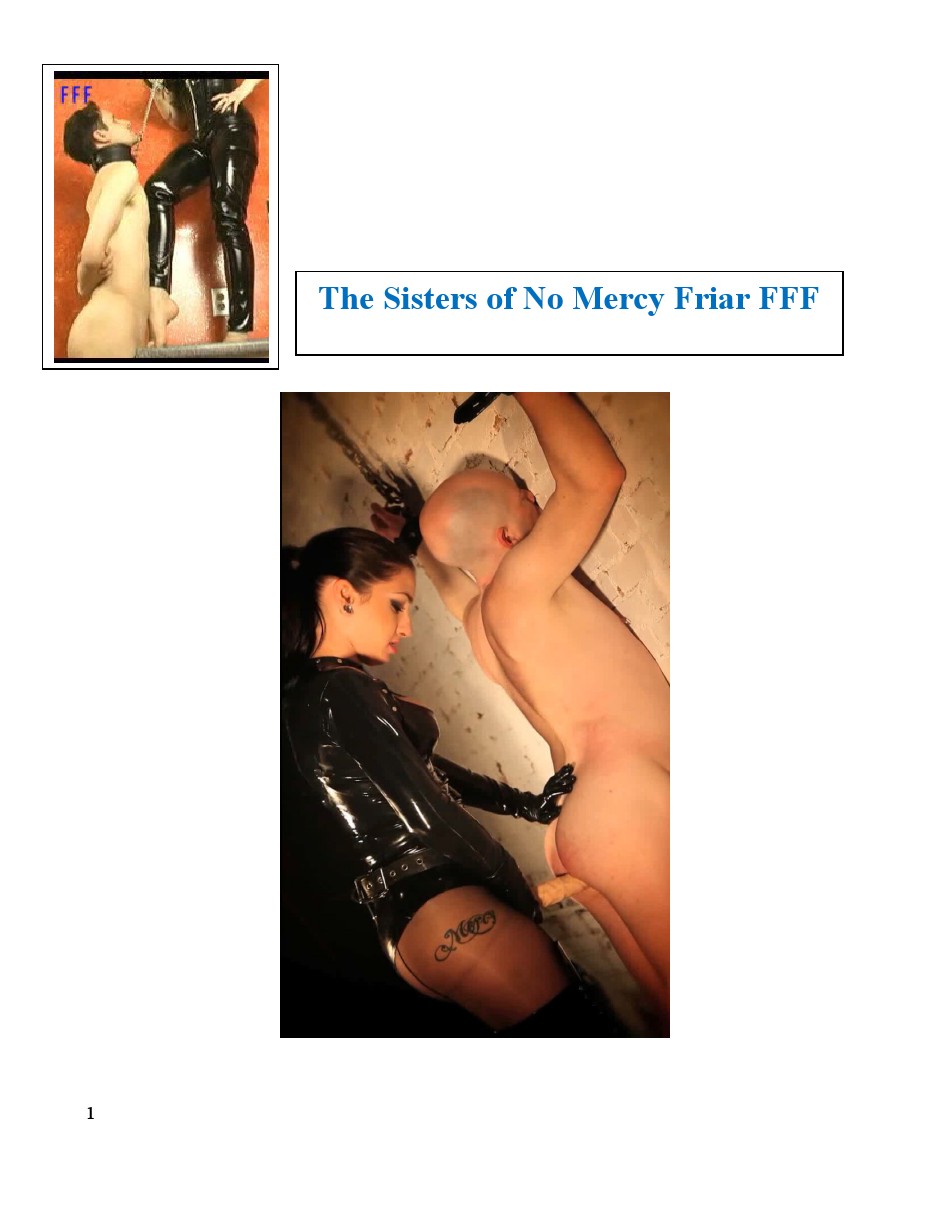 21 WHITE SLAVE BOY PART 7. RICK WAS BEING PHYSICALLY AND SEXUALLY ABUSED BY TWO SLAVES GLENN AND SEAN AFTER LOSING TO THEM IN A WRESTLING MATCH ORGANISED BY FELICE AND JAMMA, TWO OF THE RULING MISTRESSES SHEBA'S MAIDENS. RICK WAS TAKEN FROM THE TWO SLAVES BY SOME SHE MALES SLAVES LED BY LYNN. RICK THOUGHT HE WAS BEING RESCUED BUT THE SHE MALES ONLY WANTED TO ABUSE HIM AS WELL. THE SIX SHE MALES ALL TOOK TURNS FUCKING HIM LED BY SHEBA'S NEWEST SHE MALE SLAVE TUTU A BLACK SHE MALE WHO HAD ONCE BEEN OWNED BY THE HONOURABLE ASHLEY GRIMES NOW A DEBTOR AND SLAVE OF SHEBA.
THE NEXT MORNING RICK WAS ESCORTED BY FELICE HIS PERSONAL MISTRESS AND JAMMA TO AN AUDIENCE WITH SHEBA THE RULING MISTRESS. SHEBA INFORMED RICK HE WOULD NOT LONGER BE HER CHAMPION FIGHTING SLAVE AND WAS BEING REDUCED TO LOWEST SLAVE TO BE THE PERSONAL SLAVE OF HER YOUNG WARD ANNE WHO WAS ARRIVING FROM ENGLAND. JAMMA AND FELICE WOULD HELP ANNE LEARN HOW TO DOMINATE MALE SLAVES PRACTICING ON RICK AND RUSSELL JAMMA'S FORMER PERSONAL SLAVE. RUSSELL WAS ALSO REDUCED TO LOWEST SLAVE AND REASSIGNED AS FELICE'S PERSONAL SLAVE. JAMMA AND FELICE DRILLED THEIR TWO MALE SLAVES TESTING AND HONING THEIR EQUESTRIAN SKILL AS PERSONAL STEEDS WITH SADDLES AND BRIDLES TAKING THEM FOR A LONG TIRING RIDE IN THE HOT CARIBBEAN SUN SHINE. THEY THEN TOOK THEM FOR AN EVEN MORE TIRING CART TREK, EACH OF THEM PULLING A SMALL SULKY CART TO AND THROUGH THE HOT STEAMING JUNGLE.
JAMMA AND FELICE WHERE NOT SATISFIED WITH THE SLAVES PERFORMANCE PARTICULARLY RUSSELL WHO HAD MUCH MORE EXPERIENCE AS A PONY SLAVE. THEY WERE MADE TO WRESTLE EACH OTHER TO GIVE RUSSELL A CHANCE TO EVEN THINGS AS RICK WAS THE MORE EXPERIENCED WRESTLER. THE LOSER WOULD FACE THE MORE SERIOUS PUNISHMENT FOR THEIR POOR PERFORMANCES. RICK EASILY BEAT RUSSELL AND RUSSELL AS A REWARD WAS THRASHED WITH RIDING CROPS RECEIVE TWELVE STOKES TO HIS NAKED BODY FROM BOTH MAIDENS, THEN SENT TO THE SLAVE DORMITORY TO SUFFER AT THE HANDS OF THE OTHER MALE SLAVES AS HE WAS NOW JUST ONE OF THE LOWEST MALE SLAVES. JAMMA AND FELICE BOTH KNEW HE WOULD BE RAPED AND ABUSED ALL NIGHT BY THE OTHER MALES SLAVES IN REVENGE FOR THE CRUEL THINGS HE HAD DONE AS PRIVILEGED SLAVE. RICK WAS SENT TO THE SHE MALE SLAVES QUARTERS FOR THE NIGHT. HE WAS RAPED BY ALL SIX AGAIN AND HAD TO SUCK ALL SIX OF THEIR COCKS NUMEROUS TIMES. MORE PAINFUL MALE SUFFERING AT THE HANDS OF DOMINANT FEMALES . €4.00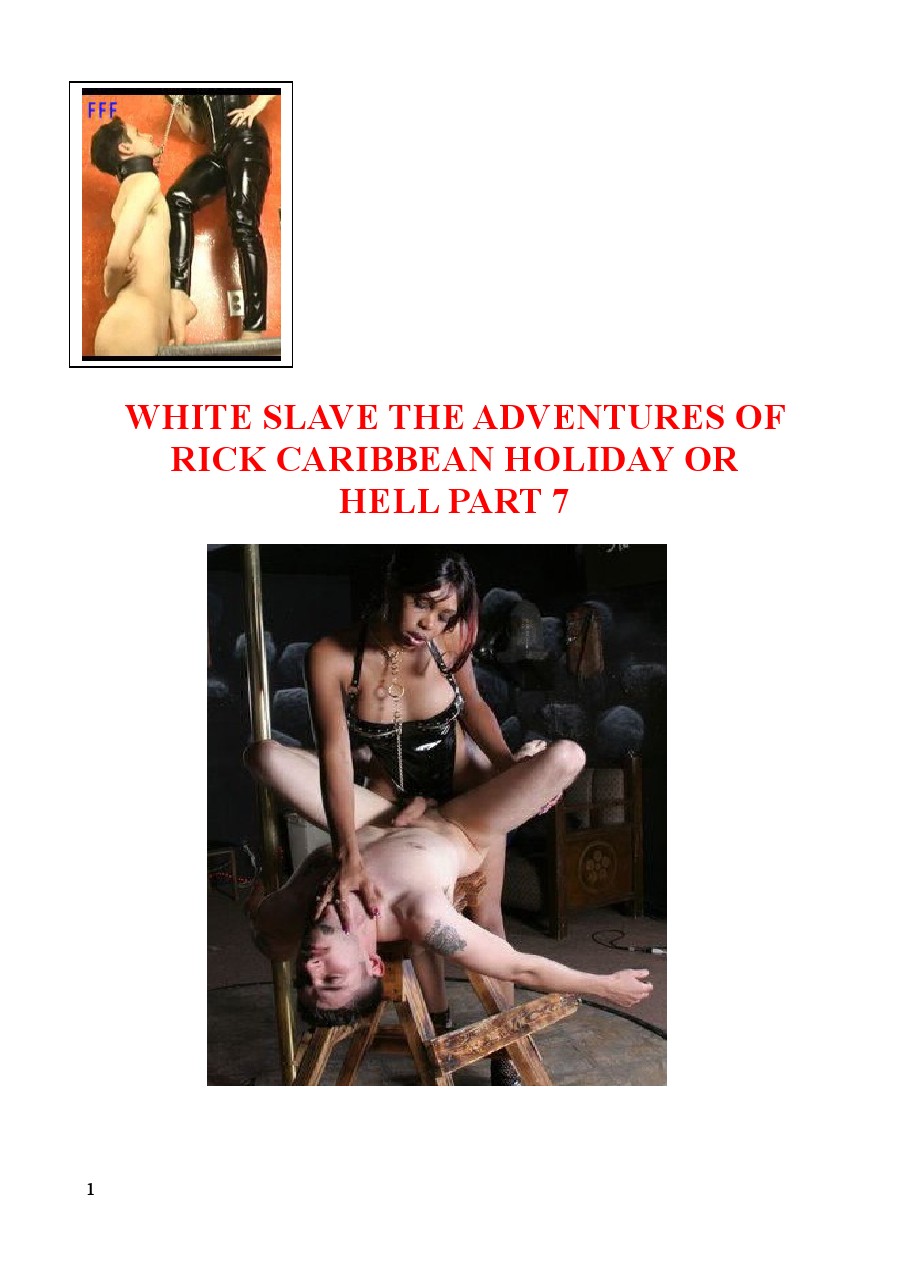 22 WHITE SLAVE BOY 8. AFTER SPENDING THE NIGHT WITH SHEBA'S SHE MALE SLAVES WHO REPEATEDLY RAPED HIM AND USED HIM FOR THE SEXUAL PLEASURE, RICK WAS TAKEN BY HIS PERSONAL MISTRESS FELICIA TO MEET SHEBA AND HER YOUNG NIECE AND WARD ANNE. ANNE WAS GOING TO BE SHEBA'S HEIR AND NEED TO LEARN HOW TO BE A DOMINATRIX AND SUCCESSFULLY DOMINATE MALE SLAVES. RICK WOULD BE ANNE PERSONAL SLAVE FOR THE DAY WHILE SHE LEARNED ALL SHE COULD ABOUT BEING A DOMINATRIX IN ONE DAY. FELICE AND JAMMA TWO OF SHEBA'S MAIDENS WOULD TEACH ANNE ALL THEY COULD ALLOWING HER TO PRACTICE ON RICK'S AND RUSSELL JAMMA'S PERSONAL MALE SLAVE, BODIES. LATER THAT DAY ANNE'S CRUEL SADISTIC HALF BROTHER WOULD ARRIVE, HIS FATE AS A DEBTOR LIKE HIS FATHER ASHLEY GRIMES ANNE'S UNCLE WOULD BE TO BE ENSLAVED AND BECOME ANNE'S PERSONAL SLAVE.
FELICE AND JAMMA INSTRUCT ANNE ON NUMEROUS WAYS TO ABUSE THE BODIES OF MALE SLAVES BOTH SEXUALLY AND PHYSICALLY. THEY INSTRUCT ANNE OF BEATING WITH A RIDING CROP, COCK AND BALL ABUSE. SHE IS SHOWN HOW TO MAKE MALES SLAVES EDGE AND HOW TO EXCITEMENT SEXUALLY PUSHING THE THE BRINK OR EJACULATION, WITHOUT RELEASE. SHE LEARN HOW TO MAKE THEM PERFORM SEXUAL ACTS ON EACH OTHER TO MAKE EACH OTHER EJACULATE. FELICE TUTORED ANNE IN EQUESTRIAN SKILLS HOW TO TRAIN AND CONTROL MALE PONIES, MAKING THEM PERFORM AND RESPOND TO THEIR MISTRESS WILL. RICK AND RUSSELL'S BODIES SUFFER AS ANNE IS TUTORED IN THE WAY OF A FEMALE DOMINATRIX. THE TWO MALE SLAVES ARE SODOMISED, RAPED, WHIPPED, MILKED DRY, RUN RAGGED AS MALE PONIES. MORE PAINFUL MALE SUFFERING AT THE HANDS OF DOMINANT FEMALES . £4.00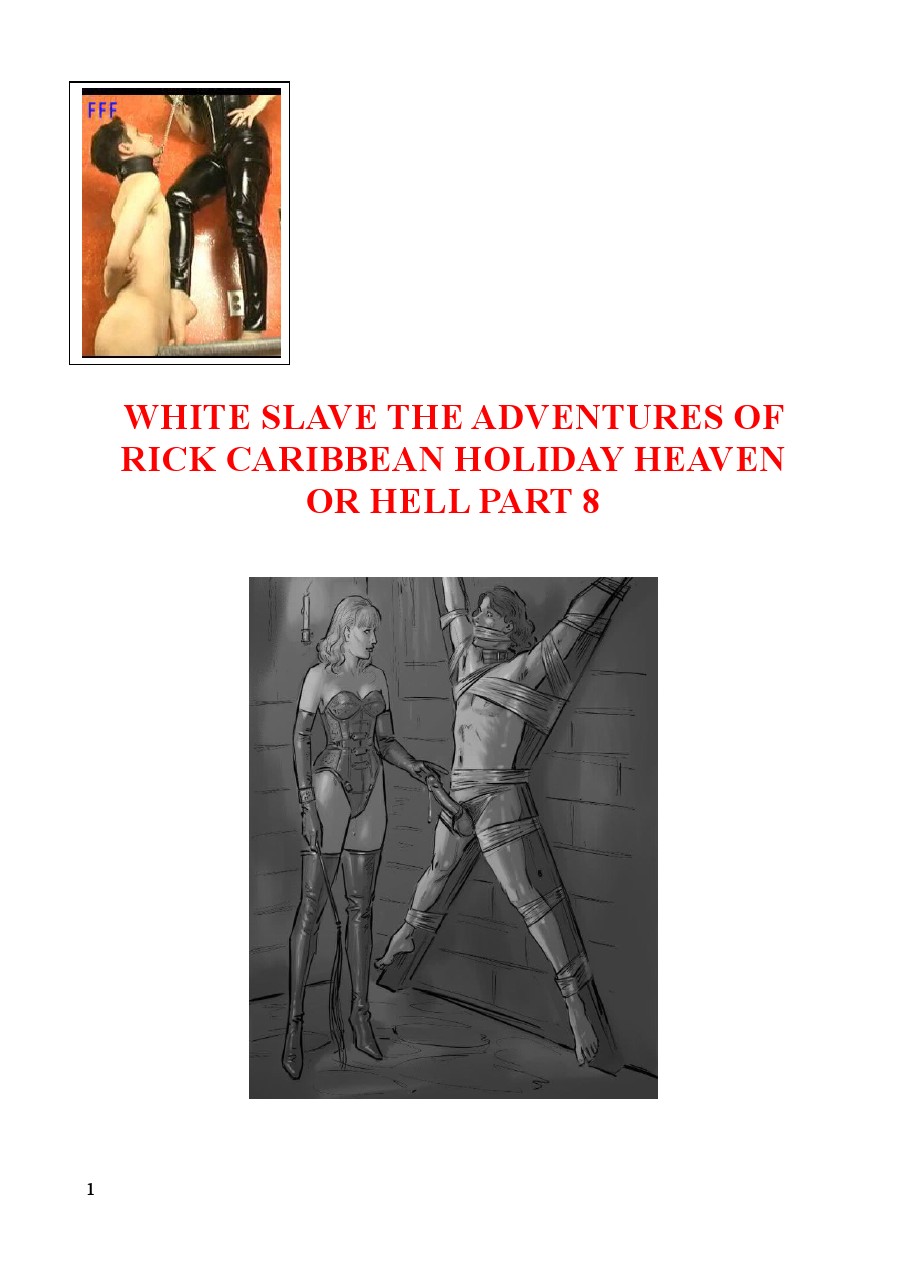 23 LADIES BEAT DOWN JOBBER. AARON AKA THE SHAVED BULL AFTER HIS DEFEAT AND INTENSE PHYSICAL AND SEXUAL ABUSE, AT THE HANDS OF, RACHEL, AKA RACHEL IRON THIGHS, STORY NUMBER 68 ON THE MIXED WRESTLING STORIES LIST. AARON BECAME PROFESSIONAL WRESTLING JOBBER, FOR HIRE ,FOR FEMALE OPPONENTS, WHO WANTED, TO BEAT UP AND ABUSE A MALE OPPONENT. HE ALSO OFFERED HIS SERVICES, AS A MALE SUBMISSIVE, TO FEMALE DOMINANTS, WHO ENJOYED PHYSICALLY AND SEXUALLY ABUSING MALE SUBMISSIVE'S, BODIES. AARON HAD CHANGED HIS NAME FROM THE SHAVED BEAR, TO THE SHAVE JOBBER. HIS FIGHT WITH RACHEL IRON THIGHS, HAD MADE HIM POPULAR AMONG THE FEMALE DOMINATION COMMUNITY. THAT AND POSITIVE REVIEWS, OF THE FEW SESSIONS HE HAD, HAD, WITH FEMALE DOMINANTS, ATTRACTED HIM, TO A MOTHER DAUGHTER PAIR, OF FEMALE DOMINANTS, REBECCA AND MELANIE. THEY WERE SO IMPRESSED WITH AARON THAT THEY WANT TO BOOK HIM FOR A DOUBLE SESSION, WHERE THEY COULD DO WHAT THEY LIKED TO HIS BODY. AARON ACCEPTED, AS IT WAS TOO MUCH MONEY TO TURN DOWN. BUT WONDERED IF HE HAD MADE THE WRONG CHOICE, WHEN THEY TOLD HIM THEY WOULD MAKE HIM EARN EVERY PENNY OF HIS FEE.
REBECCA AND MELANIE WHERE TWO LARGE AND HEAVY, TOTALLY SADISTIC, FEMALE DOMINANTS. THEY REALLY DID MAKE AARON EARN EVERY PENNY AND MORE. THEY SUBJECTED AARON'S BODY TO A HEAVY HELPLESS BEAT DOWN. A MERCILESS WHIPPING OF HIS BODY, PARTICULARLY HIS COCK AND BALLS. THEY TOOK GREAT DELIGHT, IN ABUSING HIS BENT COCK CAUSED, BY A PENILE FRACTURE, WHILE RACHEL IRON THIGHS, RODE HIM, MISSIONARY STYLE. THEN THEY REALLY WENT TO TOWN ON HIS COCK AND BALLS, IN A LONG INTENSE, CBT SESSION, USING A COCK BOX AND THEIR STILETTO HEALS, ON HIS COCK AND BALLS. THEY ALSO POUNDED HIS COCK AND BALLS WITH BONGERS, BEFORE USING THEIR HEELS ON HIS BALLS AGAIN. THEY FINISHED THE CBT SESSION, BY SOUNDING AND USING A PIN WHEELS ON AARON'S BENT COCK. THEIR LAST SADISTIC ACT WAS TO BRING AARON OFF, TO SEE IF THEY HAD SUCCEEDED IN MAKING HIM PRODUCE RED SPUNK, THE GOAL OF THEIR INTENSE CBT SESSION. THEY WERE MORE THAN PLEASED WITH THEIR RESULTS.
INTENSE PHYSICAL AND SEXUAL TORTURE OF A MALE BY TWO SADISTIC FEMALE DOMINANTS, WITH HEAVY CBT ACTION. £4.00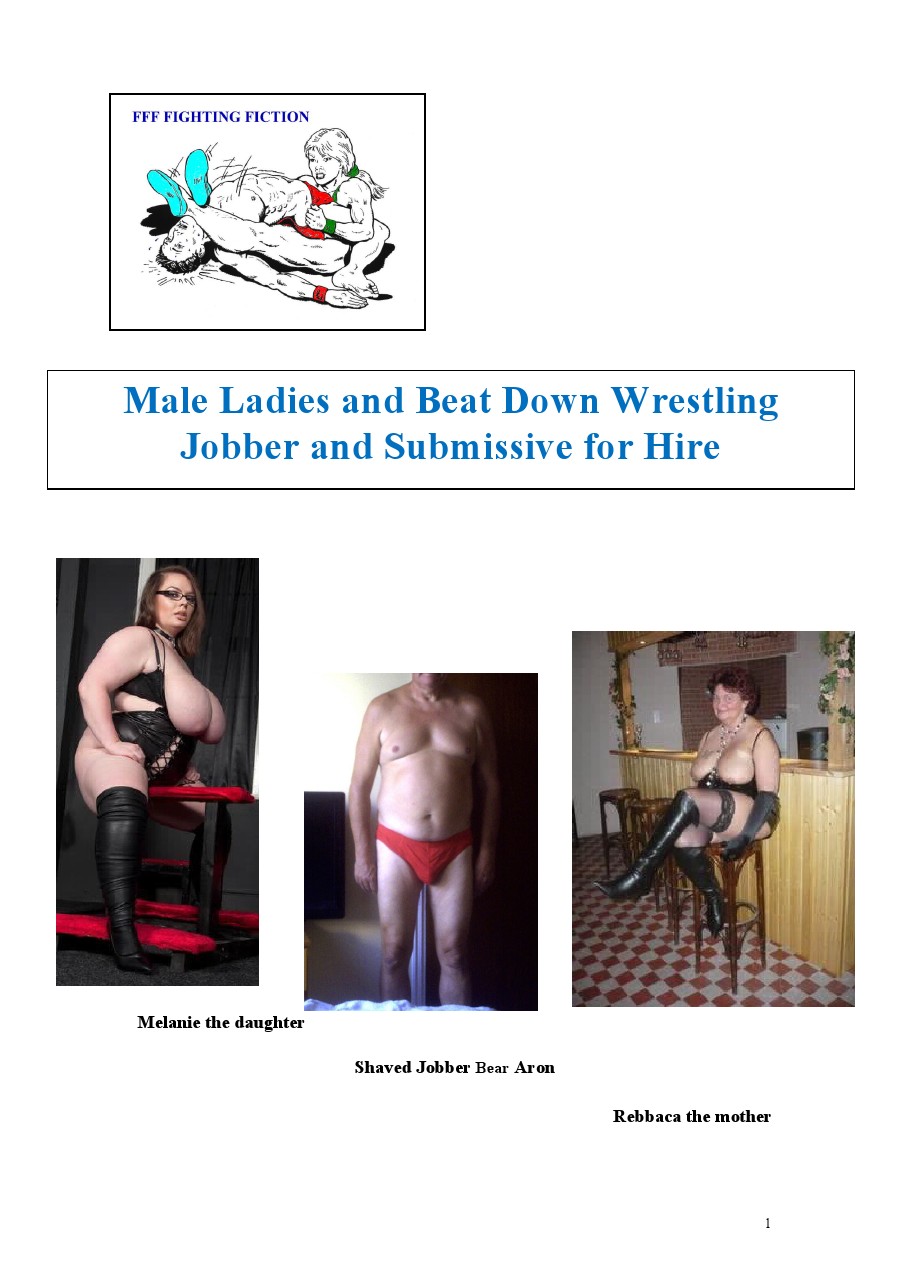 24 I GIVE YOU HIS COCK AND BALLS TO EXPERIMENT ON. FEMALE DOMINANT, LADY MIRANDA VISITED HER FELLOW FEMALE DOMINANT, MADAME SOPHIA AND HER MALE SLAVE RICHARD. LADY MIRANDA WAS VERY UPSET, SHE HAD JUST LOST THE SERVICES OF HER LONG TIME MALE SLAVE, WHO HAD A HEART ATTACK AND COULD NO LONGER SERVE HER AND ENDURE, ALL THE PAINFUL THINGS, SHE LIKED TO DO TO HER MALE SLAVE. TO MAKE MATTERS WORSE SHE HAD TWO NEW CBT APPARATUS SHE'D CREATED AND WAS JUST ABOUT TO TEST OUT ON HIM, BUT NOW SHE HAD NO SLAVE, TO TRY THEM OUT ON. MADAME SOPHIA AGREED TO HELP LADY MIRANDA FIND A NEW SLAVE. BUT THAT WAS A LONGER TERM ISSUE AND DID NOT SOLVE HER IMMEDIATE PROBLEM OF HAVING A MALE SLAVE, TO TEST HER NEW CBT APPARATUS ON. MADAME SOPHIA OFFERED THE SERVICES OF HER MALE SLAVE RICHARD. LAY MIRANDA WAS PLEASED WITH THE IDEA AND THOUGHT AFTER CHECKING RICHARDS COCK AND BALLS, THAT HE COULD I, WHAT SHE NEEDED. HOWEVER SHE NEEDED TO TEST HIM, TO SEE IF HE COULD ENDURE THE HIGH LEVEL OF COCK AND BALL ABUSE, HER NEW APPARATUS WOULD SUBJECT HIM TO.
SO RICHARD WAS SECURED IN MADAME SOPHIA'S COCK BOX, WITH HIS COCK AND BALLS TOTALLY EXPOSED, ON THE COCK BOX. LADY MIRANDA USED HER HIGH HEELS ON RICHARDS COCK AND BALLS MERCILESSLY, ABUSING THEM. SHE WAS VERY HAPPY WITH THE RESULTS AND WAS HAPPY TO USE HIM, TO TEST HER NEW APPARATUS. AS RICHARD BALLS HAD BEEN HEAVILY TRAUMATISED, BY LADY MIRANDA'S HEELS AND BECAUSE SHE WANTED HIS COCK AND BALLS. IN FULL WORKING ORDER, TO TEST HER APPARATUS. IT WAS SEVERAL WEEKS BEFORE RICHARD HAD RECOVERED ENOUGH TO DO SO. HOWEVER FINALLY HE WAS UP TO IT AND WAS TAKEN TO LADY MIRANDA'S HOUSE, TO TEST HER NEW APPARATUS, BY MADAME SOPHIA.
THE FIRST OF LADY MIRANDA'S NEW CBT APPARATUS, TURNED OUT TO BE A MOTORISED COCK AND BALL PADDLING MACHINE. A THICK LEATHER PADDLE TURNED BY A MOTOR, WOULD WHACK RICHARDS COCK AND BALLS, THAT HAD BEEN SECURED TO A SPECIALLY ANGLED COCK BOX. RICHARD WAS TIED IN CHAIR WITH THE ANGLED COCK BOX IN FRONT OF IT. HIS COCK AND BALLS WERE SECURED IN THE ANGLED COCK BOX, THEN THE MOTORISED COCK, PADDLING MACHINE, WAS LINED UP WITH HIS COCK AND BALLS. WHEN ACTIVATED THE THICK LEATHER PADDLE WHACKED, RICHARDS EXPOSED COCK AND BALLS COCK. HIS PEELED COCK HEAD, WAS SPARED SO IT COULD BE TEASED, BY A MASSAGE WAND. RICHARDS COCK AND BALLS WERE MERCILESSLY WHACKED BY THE MOTORISED PADDLE, WITH LADY MIRANDA EXPERIMENTING WITH VARYING SPEEDS AND INTENSITIES. FINALLY LADY MIRANDA ADDED A MASSAGE WAND TO RICHARD COCK HEAD, PITTING PLEASURE AGAINST PAIN. RICHARDS COCK WAS TEASED AND PADDLED MERCILESSLY, UNTIL HE CUM AND WHEN HE CUM, HIS SPUNK WAS RED, COLOURED WITH HIS BLOOD. IT TOOK A WHILE BEFORE RICHARD'S COCK AND BALLS WERE RECOVERED ENOUGH TO TEST LADY MIRANDA'S SECOND NEW CBT APPARATUS.
THE SECOND OF LADY MIRANDA'S NEW CBT APARATUS, TURNED OUT TO BE SIX, EIGHT INCH HYPODERMIC NEEDLES, ATTACHED, TO SIX MOTORISED, SLIDE ARMS. RICHARD WAS SECURED IN HER COCK BOX THAT HAD BEEN RAISED UP, ON PLATFORM. HIS COCK AND BALLS WERE STRETCHED AND SEPARATED AND HIS COCK SECURED TO THE COCK BOX. A FRAME WITH THE SIX SLIDE ARMS AND NEEDLES WAS PLACED ON THE COCK BOX AROUND RICHARD'S COCK AND BALLS. LADY MIRANDA POSITIONED HER MASSAGE WAND ON RICHARD COCK, TO KEEP IT HARD AND EXCITED. LADY MIRANDA USED THE SLIDE ARMS TO IMPALE RICHARDS BALLS, WITH ALL SIX EIGHT INCH, HYPODERMIC NEEDLES. THE THE ONES EITHER SIDE OF HIS BALLS, WENT THROUGH BOTH, FOR A DOUBLE IMPALEMENT. THE INTENSE PAIN, DROVE RICHARD, ALMOST INSANE. ONCE HIS BALLS HAD BEEN IMPALED LADY MIRANDA INCREASED THE SPEED OF THE MASSAGE WAND, UNTIL IT MADE RICHARD CUM. THAT WAS JUST TOO MUCH FOR RICHARD AND HE PASSED OUT. THE NEEDLES HAD LEFT TINY HOLES IN RICHARD BALLS THAT DRIBBLED WITH BLOOD, LADY MIRANDA USED IODINE TO TREAT THE CUTS GETTING SADISTIC PLEASURE, FROM THE PAIN IF CAUSED RICHARD.
MUCH LATER LADY MIRANDA MADE AN UNEXPECTED VISIT, TO GIVE MADAME SOPHIA THE GOOD NEWS, THAT SHE HAD FINALLY GOT A NEW SLAVE. SHE HAD BROUGHT SOME NEW BLACK STILETTOS TO CELEBRATE. SHE TOLD MADAME SOPHIA, SHE WANTED THE CHRISTEN THEM, ON RICHARDS BALLS. RICHARD WAS SECURED IN THE COCK BOX AND LADY MIRANDA USED HER NEW STILETTOS, ON HIS COCK AND BALLS LEAVING THEM BLOODIED AND SCARRED. ONCE AGAIN SHE USED IODINE TO TREAT, THE CUTS AND SCARS, ENJOYING HIS PAINFUL SUFFERING. INTENSE COCK AND BALL TORTURE OF A HELPLESS MALE SLAVES COCK AND BALLS. £4.00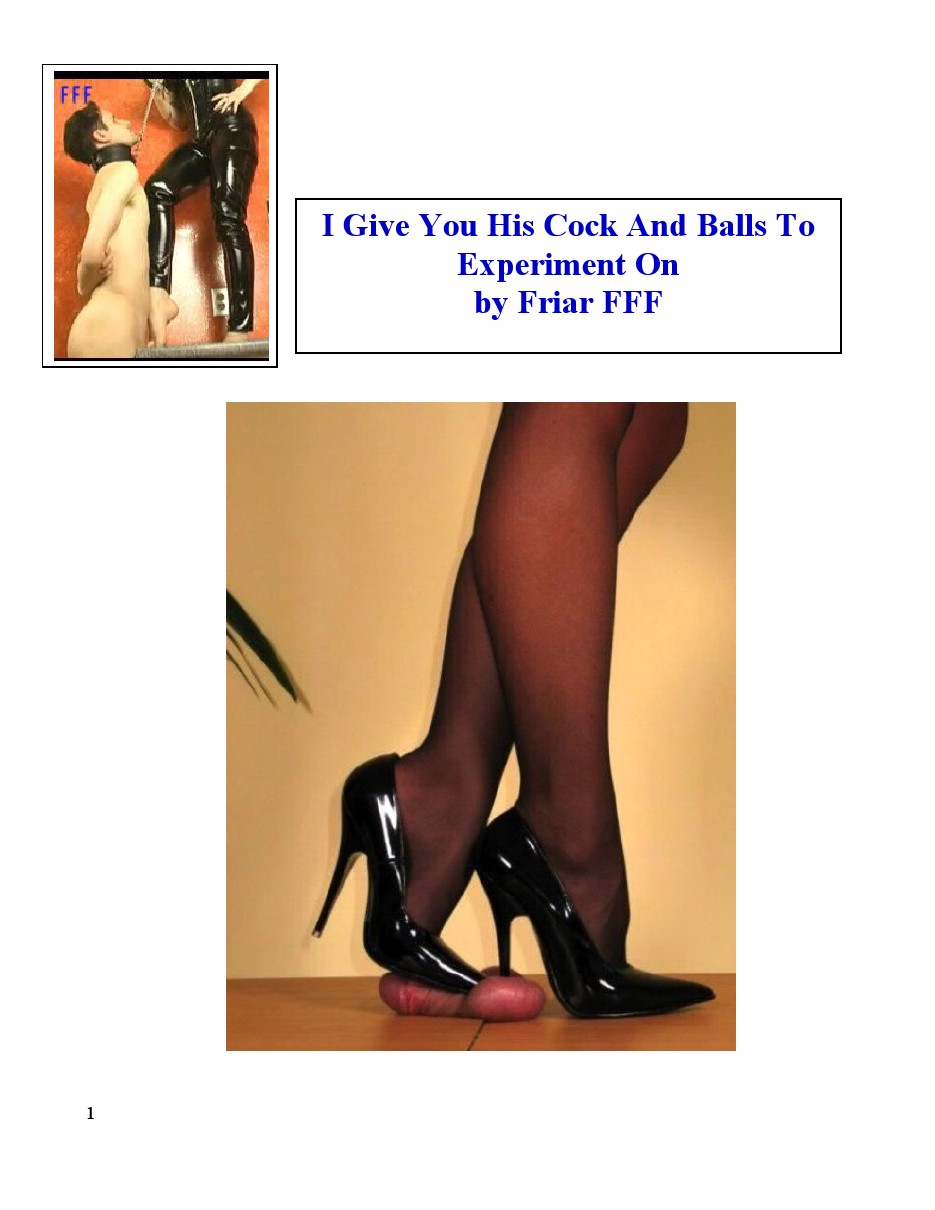 25 WHITE SLAVE BOY PART 9. WHILE SHEBA AND ANNE. AWAITED THE ARRIVAL OF MORRIS HER, VANE, SADSSTIC AND SPOILT, STEP BROTHER. ANNE'S EDUCATION TO BECAME A EXPERIENCED DOMINANT MISTRESS, CONTINUED. FELICE WAS TEACHING HER, THE WAYS OF A DOMINANT MISTRESS. THE LESSONS WOULD CONTINUE IN THE PUNISHMENT HOUSE. FELICE AND ANNE, TOOK THE MALES SLAVES, RICK AND RUSSELL, WITH THEM, TO USE THEIR BODIES, TO PRACTICE ON. THERE WERE ALSO TWO MORE, MALE SLAVES, WAITING FOR THEM, IN THE PUNISHMENT HOUSE, GLEN AND SEAN. THE FIRST THING FELICE DID, WAS TAKE ANNE, ON A TOUR OF THE PUNISH HOUSE. IT HAD SEVEN CUBICLES, WITH DIFFERENT PUNISHMENT AND TORTURE DEVICES, IN EACH ONE. THE FIRST CUBICLE, HELD A TORTURE WRACK, FOR STRETCHING MALE SLAVES. THE SECOND CUBICLE, HAD A VICTORIA,N FLOGGING LADDER, A TRIANGULAR, SHAPED LADDER, FOR FLOGGING. THE THIRD CUBICLE, CONTAINED THE THRONE OF OBEDIENCE AND A MACHINE, WITH NUMEROUS, SWITCHES, DIALS AND PAIRS, OF COLOURED CABLES. IT WAS AN ELECTRIC TORTURE GENERATOR, WITH CABLES COLOUR CODED, FOR ALL PARTS OF THE MALE SLAVES, BODY. THE FOURTH CUBICLE HOUSED A LARGE, SAINT ANDREW'S CROSS, AN X SHAPED WHIPPING FRAME. THE FIFTH CUBICLE, HAD A BONDAGE WHEEL. A STEEL LATTICE, ROUND WHEEL, LIKE A SPIDERS WEB, THAT SLAVES WERE SECURED, SPREAD EAGLE ON, TO BE FLOGGED. THE WHEEL COULD BE ROTATED, INTO ANY POSITION TO FLOG, THE SLAVE, OR BE ROTATED, WHILE THE SLAVE WAS FLOGGED. THE SIX CUBICLE HAD A WOODEN BONDAGE HORSE. A GYM LIKE, WOODEN HORSE, WITH PADDED TOP AND SIDE LEDGES, THAT A SLAVE, COULD I, SECURED TO, TO BE FLOGGED, AND HAVE THEIR COCK AND BALLS ABUSED, OR BE RAPED. THE SEVENENTH AND LAST CUBICLE, CONTAINED, A MALE RAPING BENCH. IT WAS BASED, ON A WEIGHT LIFTING BENCH, BUT THE SUPPORT ARMS, ABOVE THE PADDED BENCH, DID NOT SUPPORT BARBELLS AND WEIGHTS. THEY WERE TO KEEP, THE SLAVE LEGS, RAISED AND SPREAD WIDE, TO BE RAPED AND HAVE THEIR COCK AND BALLS ABUSED.
ANNE THEN DECIDED WHICH SLAVE TO ABUSE, IN WHICH CUBICLE. SHE CHOSE THE DARK HAIRED SLAVE, GLEN AND THE VICTORIAN, FLOGGING LADDER. ANNE USED A CAT OF NINE TAILS AND FELICE, A BULL WHIP TO FLOG GLEN MERCILESSLY. THEY TOOK TURNS LANDING THREE STROKES EACH AND WORKED THEIR WAY UP AND DOWN HIS NAKED BODY. THE FLOGGING LEFT HIM GASPING IN PAIN AND HIS BACK AND UPPER LEGS, SCOURGED BY THE CAT AND THE BULL WHIP. THEN ANNE GOT HIS COCK HARD AND WANKED IT HARD, PUSHING HIM TO EJACULATION. GLEN STRUGGLED DESPERATELY NOT TO CUM, LOOKING IN EARNEST, AT ANNE. FELICE INFORMED ANNE, THAT A SLAVE COULD ONLY CUM, WITH PERMISSION. ANNE CARRIED ON WANKING GLEN'S COCK, UNTIL HE WAS, AT BURSTING POINT, WITH NO WAY, OF NOT CUMING. ONLY THEN, DID SHE GIVE HIM PERMISSION, TO CUM. GLEN WAS STERNLY WHIPPED AND DRAINED BONE DRY.
ANNE CHOSE THE TANNED SLAVE, SEAN NEXT AND BONDAGE HORSE, IN CUBICLE SIX. ONCE SEAN WAS SECURED, TO THE BONDAGE HORSE. ANNE SODOMISED SEAN'S BUM, THEN PLAYED WITH HIS SEMI STIFF COCK, BEFORE SELECTING A CANE, TO USE ON HIM. FIRST SHE TAPPED HIS BALLS WITH IT, MAKING THEM ACHE, THEN HIS SEMI STIFF COCK, UNTIL IT, WAS HARD. THEN SHE CANED HIM HARD, SIX STROKES TO THE BUTTOCKS AND FOUR TO EACH FLANK. THEN SHE USED A HORSE CROP TO TAP HIS COCK AND BALLS, ALTERNATING BETWEEN THEM. SHE KEPT IT UP, UNTIL SEAN'S BALLS, WERE BADLY ACHING AND HIS COCK RED, SORE AND ABOUT, TO EXPLODED. THEN SHE SLOWED RIGHT DOWN, DRIVING SEAN, ALMOST MAD, BEFORE, SPUNK DRIBBLED, FROM HIS COCK, IN A RUINED ORGASM. THEN FELICE SHOWED ANNE HOW TO PROSTRATE MILK SEAN AND THEY BOTH TOOK TURNS, MILKING HIM DRY. AS TIME WAS RUNNING OUT ANNE HAD TO CHOOSE ONE LAST SLAVE, TO ABUSE IN ANOTHER CUBICLE. SO ANNE CHOSE RUSSELL AND CUBICLE THREE, WITH THE THRONE OF OBEDIENCE. RUSSELL WAS SECURED, BY HIS HANDS AND FEET, TO THE THRONE OF OBEDIENCE. THEN THE ELECTRODES WERE CLIPPED TO HIS BODY. HE WAS PUT THROUGH SEVERAL CYCLES OF ELECTRIC SHOCKS, TO HIS BODY, POWER ON FOR TEN SECONDS, THEN OFF, FOR FIVE. THIS WAS DONE SEVERAL TIMES, UNTIL RUSSELL, WAS WRITHING, IN PAIN. THE ELECTRIC SHOCKS, WERE PARTICULARLY EFFECTIVE, TO HIS COCK AND BALLS AND UP HIS ARSE. FOR THE LAST SESSION, THE ELECTRODES, ON HIS COCK, BALLS, NIPPLES AND UP HIS ARSE, WERE POWERED UP. AS, HE WRITHED, IN PAIN, RUSSELL COULD NOT STOP HIMSELF, FROM CUMING HARD. UNFORTUNATELY THE PROGRAM, STILL A LITTLE TIME TO RUN AND IT WAS PURE TORTURE, TO HIS HIGHLY SENSITIVE, POST, EJACULATION COCK. WITH THE FUN OVER, FOR THE DAY, THE THREE SLAVES, WHO HAD ENDURED, THE WORSE OF THE PUNISHMENT HOUSE, WERE SENT TO THE SLAVE QUARTERS, FOR THE NIGHT. RICK, WAS SENT, TO SPEND THE NIGHT, WITH THE SHE MALES.
LATER THAT NIGHT, FELICE AND JAMMA, SHEBA'S MAIDENS, COLLECTED MORRIS, ANNE'S STEP BROTHER, AND BROUGHT HIM TO HER MANSION, FROM THE MAIN TOWN, WHERE HE HAD JUST ARRIVED. HIS LUGGAGE WAS LEFT, AT THE HOTEL, THEY COLLECTED HIM FROM. AS IT WAS LATE HE WAS SHOWN TO A BED ROOM AND TOLD HIS LUGGAGE, WOULD ARRIVE LATER. FELICE AND JAMMA OFFERED, TO HAVE MORRIS'S CLOTHES, LAUNDERED AND RETURNED IN THE MORNING. IT WAS JUST A RUSE TO GET HIM NAKED, FOR THE MORNING AND HIS MEETING WITH SHEBA. MORRIS WAS MORE THAN HAPPY TO OBLIGE, FLAUNTING HIS NAKED BODY, IN FRONT OF JAMMA AND FELICE. THE NEXT MORNING FELICE AND JAMMA TOOK MORRIS, STILL NAKED TO MEET SHEBA. WHEN HE MET SHEBA, SHE TOLD HIM HE WAS BEING CONVICTED BY HER, AS A DEBTOR AND HIS SENTENCE, WAS FOR TWENTY YEARS, PENAL SERVITUDE. HE WAS HORRIFIED TO BE TOLD HE WOULD BE THE PERSONAL SLAVE, OF ANNE, HIS STEP SISTER. HIS ARMS, WERE STRUNG UP BY JAMMA AND FELICE. HIS NAKED BODY, WAS THEN EXAMINED, BY SHEBA AND ANNE. THEY ENJOYED, ABUSING HIS COCK AND BALLS, MAKING HIM HARD. THEN THEY USED THEIR HORSE CROPS, ON HIS BODY, BEFORE USING THEM, ON HIS COCK, BALLS AND NIPPLES. HIS PUBIC HAIR, WAS THEN SHAVED OFF, BY ANOTHER MALE SLAVE. HIS BODY WAS THEN BEATEN, BY FELICE AND JAMMA'S FISTS. THEN HE WAS RAPED, WITH SIX DILDOS, EACH ONE, LARGER THAN THE PREVIOUS ONE, BY SHEBA AND ANNE. ALTHOUGH IT WAS VERY PAINFUL TO START, IT SOON EXCITED HIM AND GOT HIM HARD. WHEN HE WAS HARD, SHEBA PUNISHED HIS COCK WITH HER CROP, THEN HIS BALLS, THEY DID NOT STOP, UNTIL THEY MADE MORRIS CUM.
HIS HUMILIATION CONTINUED, WHEN A MALE SLAVE, WAS ORDERED, TO SUCK HIS COCK. THEN ANOTHER, WAS ORDERED, TO RIM HIS ARSE. THEY MADE HIM CUM, SEVERAL TIMES, UNTIL, FINALLY, THEY FORCED AN AGONISING, DRY ORGASM, FROM HIM. FINALLY, HIS BACK WAS LASHED, MERCILESSLY, BY SHEBA AND ANNE. MORRIS WAS FREED AND TAKEN, ON A TOUR OF SHEBA HOUSE. THE STABLES, WHERE SHE KEPT HER, EQUESTRIAN EQUIPMENT, RIDING HARNESS AND VARIOUS CARTS, ALL DESIGNED, FOR MALE PONY SLAVES. THEN HE WAS SHOWN, THE PUNISHMENT HOUSE AND THE CONTENTS, OF THE SEVEN CUBICLES, WHEN THEY RETURNED TO SHEBA'S HALL, MORRIS WAS TAKEN AWAY, TO RECIEVE HIS BASIC SLAVE, TRAINING, BY JAMMA FELICE.
WHILE MORRIS WAS GETTING HIS BASIC TRAINING, ANNE WANTED TO INCREASE, HER EXPERIENCE AND SKILL IN USING, THE BONDAGE HORSE. SO RICK WAS CHOSEN, BY SHEBA, TO ALLOW ANNE TO HONE HER SKILLS, USING THE BONDAGE HORSE. SHEBA, DECIDED TO JOIN ANNE, IN HER ABUSE OF RICK, IN THE PUNISHMENT HOUSE. ONCE THEY HAD RICK SECURED TO THE BONDAGE HORSE, THEY USED THEIR RIDING CROPS, MERCILESSLY, ON RICK'S BUTTOCKS. THEN THEY TEASED HIS HELPLESS COCK AND BALLS. SHEBA, STARTED TO HIT, RICK'S COCK WITH HER CROP AND ANNE HIS BALLS. THE COCK AND BALL ABUSE, PUSHED HIM, TO THE BRINK OF EJACULATION. BUT HE WAS LEFT HIGHLY FRUSTRATED AND DENIED RELEASE. THEN SHEBA SHOWED ANNE, HOW TO MILK RICK'S BALLS DRY, BY MASSAGING HIS PROSTATE. THEY THEN TURNED BACK, TO FLOGGING HIM. THIS TIME THEY FLOGGED HIS FLANKS, UNTIL HIS FLANKS AND BUTTOCKS WERE, COVERED WITH, HORIZONTAL WEALS. THEN SHEBA SHOWED ANNE HOW TO DELIVER, VERTICAL STROKES, TO ROCK'S BUTTOCKS AND FLANKS; LEAVING THEM BOTH COVERED, IN A PAINFUL LATTICE, OF WEALS. ANNE CHOSE A NEW CUBICLE, TO EXPERIMENT WITH NEXT, THE FIRST CUBICLE AND THE TORTURE WRACK. RICK WAS ATTACKED, TO THE TORTURE WRACK AND STRETCHED CRUELLY. WHILE STILL CRUELLY STRETCHED, SHEBA SHOWED ANNE HOW, TO CLAW RICK'S TIGHTLY STRETCHED ABDOMINALS. ANNE ABUSED, HIS TIGHTLY STRETCHED ABDOMINALS, WITH CLAWING AND PUNCHING. CROPS WERE USED NEXT, ON RICK'S TIGHTLY STRETCHEDL ABDOMINALS AND NIPPLES. ANNE THEN USED HER CROPL ON RICK'S COCK, BEFORE SWITCHING TO HIS BALLS AND LETTING SHEBAL ABUSE RICK'S COCK. THEY PUSHED HIM TOWARDS ANOTHER, INTENSE, EJACULATION, KNOWING HE WAS DRY. RICK'S BODY CONVULSED VIOLENTLY, WHEN EJACULATED BUT DIDN'T CUM, LEAVING HIM INTENSELY FRUSTRATED AND EXHAUSTED. THEY THEN TORTURED HIS COCK BY POLISHING HIS COCK HEAD, UNTIL HE WAS SCREAMING HYSTERICALLY, AS HE WAS MADE, TO DRY CUM, AGAIN AND PASSED OUT.
SHEBA TOOK ANNE TO MEET HER SHE MALES NEXT. THEY WERE GREETED BY ROWENA, THE HEAD SHE MALE AND INTRODUCED, TO THE OTHER, FIVE SHE MALES. THEY WHERE LYNN, LULU, FAY, TUTU AND TANYA. THE SHEBA AND ANNE, WERE GIVEN A TOUR, OF THE SHE MALES, BOUDOIR. THEN SHEBA ASKED ROWENA TO CHOOSE, ONE OF HER SHE MALES, TO GIVE HER MALE WRESTLING SLAVE RICK, A DEMONSTRATION MATCH FOR ANNE. ROWENA CHOSE TANYA, A RED HAIRED, SHE MALE. RICK WAS SENT FOR FROM, THE SLAVE BATHS. THE SHE MALES, ENJOYED REGULARLY WRESTLING SHEBA'S, MALE SLAVES, PARTICULARLY BEATING AND ABUSING THEM. THEY HAD A MATS IN THEIR BOUDOIR, SPECIFICALLY FOR THIS PURPOSE. WHEN RICK ARRIVED, HE WAS MADE TO WRESTLE TANYA, IN JUST HIS WHITE BRIEFS. TANYA WAS DRESSED, LIKE ALL THE OTHER SHE MALES. IN A BLACK LEATHER BASQUE, LONG BLACK LEATHER BOOTS, WITH STILETTO HEELS, ALSO BLACK LEATHER GLOVES. IN HIS WEAKENED AND ABUSE CONDITION RICK WAS NO MATCH WHAT SO EVER, FOR TANYA AND SHE MADE SHORT WORK OF HIM, PUNISHING HIM IN NUMEROUS HOLDS. HAVING BEATEN AND SUBDUED RICK, TANYA STARTED TO ABUSE HIS COCK AND BALLS, TEASING AND PUNISHING, HIS COCK TO THE BRINK, OF EJACULATION. THEN STOPPED, TO BRUTALLY ABUSE HIS BALLS, UNTIL HE CUM EXTREMELY HARD. A MOST BRUTAL PUNCH TO HIS BALLS, WHILE HE WAS CUMING, MADE RICK PASS OUT. RICK WAS GIVEN TO TANYA FOR THE NIGHT, AS REWARD FOR WINNING. TANYA ENJOYED BRUTALLY, RAPING RICK'S ARSE AND COCK, FILLING HIS ARSE, WITH HER SPUNK AND MAKING HIM CUM FIERCELY. THOUGH TOTALLY EXHAUSTED RICK WAS MADE, TO SUCK TANYA'S COCK, AS A FINAL INDIGNITY. £4.00